Sports
Who has won the most Solheim Cup titles? Past winners explored
The Solheim Cup, which is the LPGA Tour's version of the Ryder Cup, is a prominent event in women's golf. The event is held semi-annually and attracts the best American and European golfers to play against each other. It's one of the most unique events in the sport.
Dating back to its inception in 1990, the United States is 10-7 in Solheim play. They have won the majority of the contests and will look to do so once again when they play the European side this year.
---
Who won the Solheim Cup in the past?
Here is the full history of the Solheim Cup, as well as where each event was held:
2021 Europe 15, USA 13: Inverness Club in Toledo, Ohio
2019 Europe 14-1/2, USA 13-1/2: Gleneagles PGA Centenary Course, Scotland
2017 USA 16-1/2, Europe 11-1/2: Des Moines Golf & Country Club in West Des Moines, Iowa
2015 USA 14-1/2, Europe 13-1/2: Golf Club St. Leon Rot, Germany
2013 Europe 18, USA 10: Colorado Golf Club in Parker, Colorado
2011 Europe 15, USA 13:Killeen Castle in Co. Meath, Ireland
2009 USA 16, Europe 12: Rich Harvest Farms in Sugar Grove, Illinois
2007 USA 16, Europe 12: Halmstad Golf Club in Halmstad, Sweden
2005 USA 15-1/2, Europe 12-1/2: Crooked Stick Golf Club in Carmel, Indiana
2003 Europe 17-1/2, USA 10-1/2: Barsebäck Golf and Country Club in Malmo, Sweden
2002 USA 15-1/2, Europe 12-1/2: Interlachen Country Club in Edina, Minnesota
2000 Europe 14-1/2, USA 11-1/2: Loch Lomond Golf Club in Scotland
1998 USA 16, Europe 12: Muirfield Village Golf Club in Dublin, Ohio
1996 USA 9, Europe 7: Marriott St. Pierre Hotel & Country Club in Chepstow, Wales
1994 USA 13, Europe 7: The Greenbrier in White Sulphur Springs, West Virginia
1992 Europe 11-1/2, USA 6-1/2: Dalmahoy Hotel Golf and Country Club in Edinburgh, Scotland
1990 USA 11-1/2, Europe 4-1/2: Lake Nona Golf Club in Orlando, Florida
The United States hasn't exactly dominated, but they have won quite frequently and are leading the all-time series. The European side will have to hope that home-field advantage (this year's event is in Andalusia) will help them to turn the tide.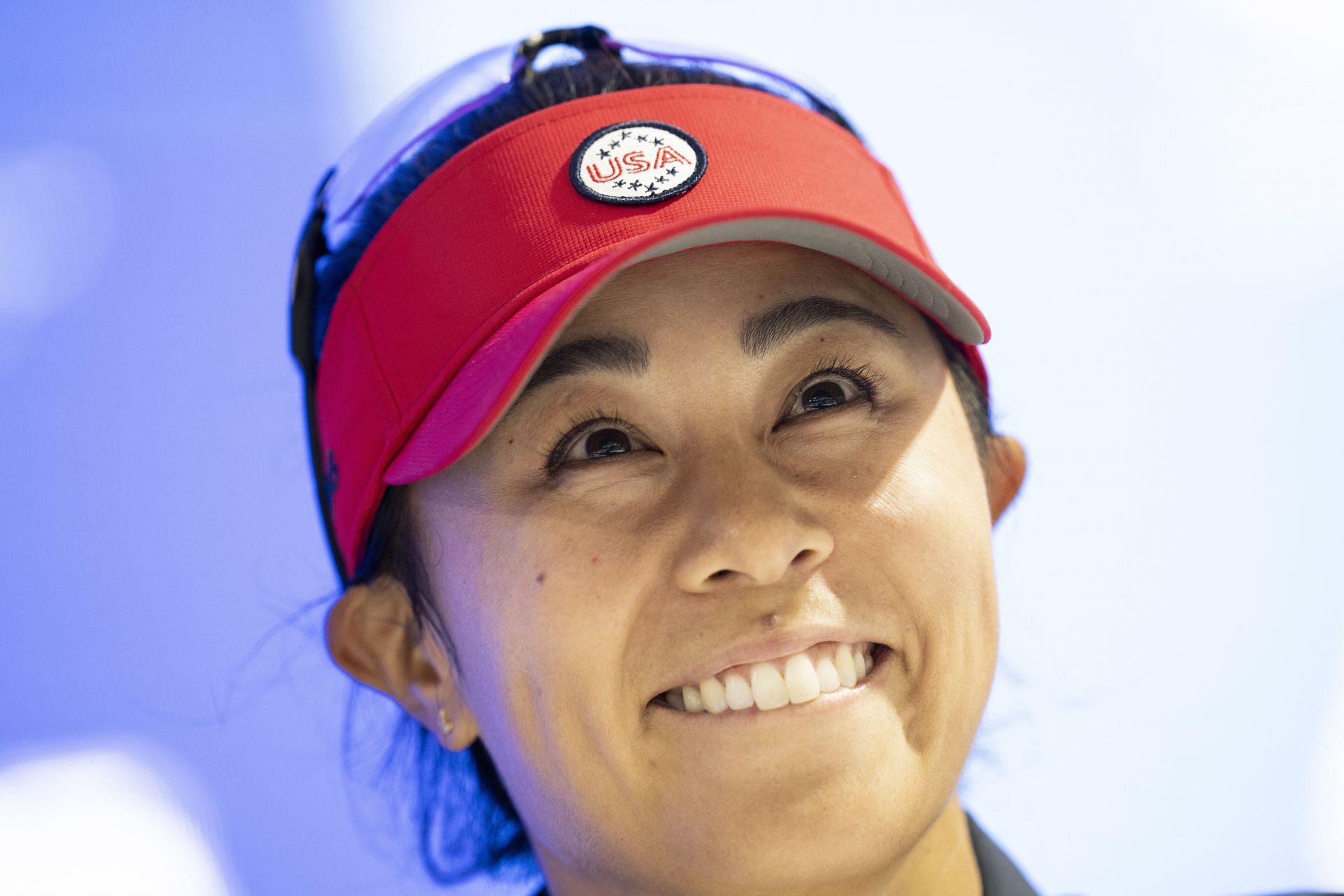 They will be led by Suzann Pettersen and have this roster:
Celine Boutier
Maja Stark
Charley Hull
Leona Maguire
Georgia Hall
Linn Grant
Carlota Ciganda
Anna Nordqvist
Madelene Sagstrom
Gemma Dryburgh
Caroline Hedwall
Emily Kristine Pedersen
They will be up against a talented American roster:
Lilia Vu
Nelly Korda
Allisen Corpuz
Megan Khang
Jennifer Kupcho
Danielle Kang
Andrea Lee
Lexi Thompson
Rose Zhang
Angel Yin
Ally Ewing
Cheyenne Knight
These two teams will battle it out over the next week in the Solheim Cup, which is set to wrap up on September 24. By then, a victor will be crowned. Will it be the United States adding to their 10 wins? Or will the Europeans continue catching up and add their third consecutive victory? We will have to wait and see.