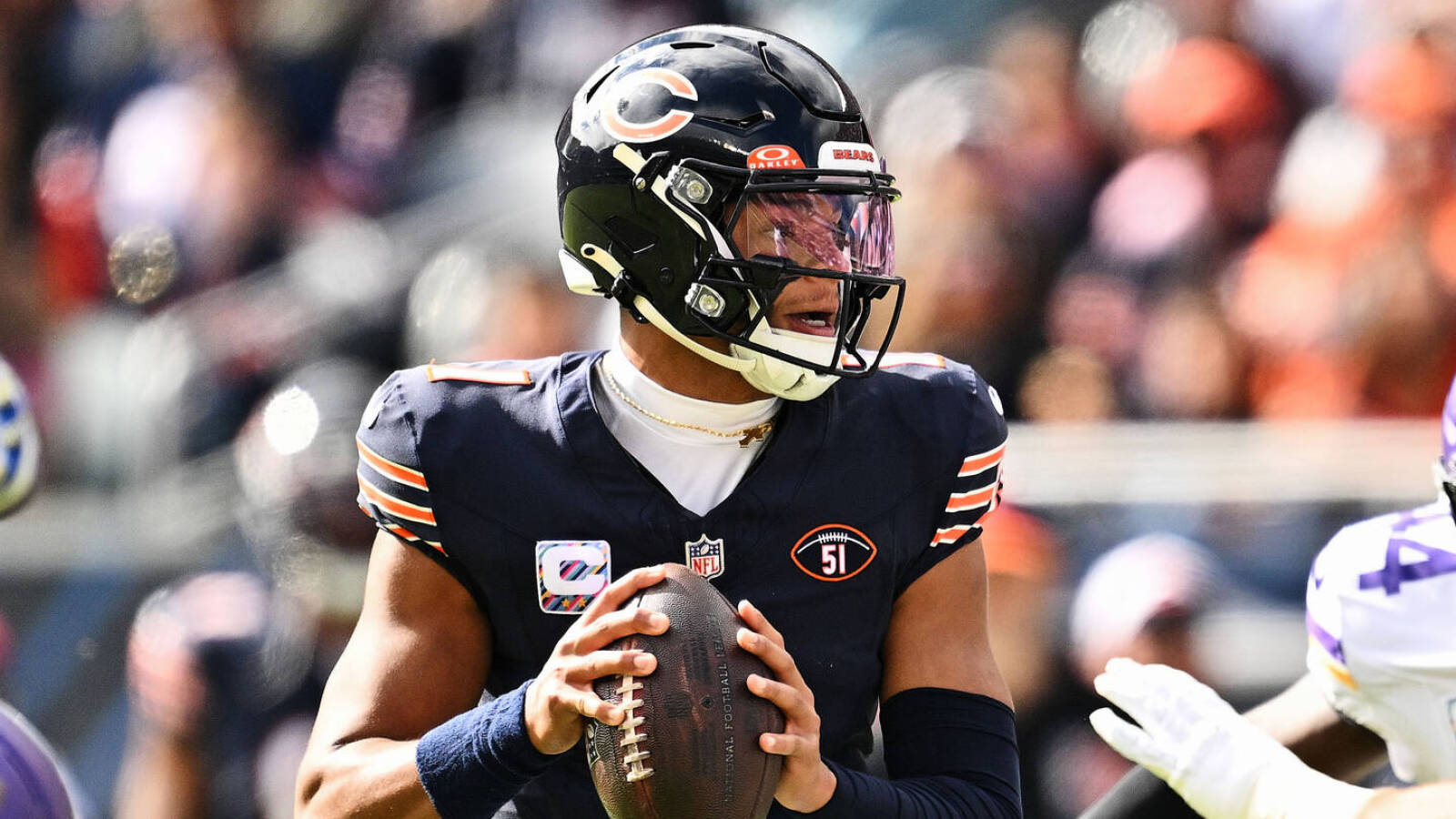 After a 3-7 start, don't be surprised if the Chicago Bears move on from quarterback Justin Fields this offseason.
ESPN Football Power Index notes Chicago has a 40.4 percent chance of selecting the No. 1 overall pick. Tankaton projects The Bears will have the top pick and select Southern Cal QB Caleb Williams.
"Fields will become a trade candidate for teams that can't finish in the top two and/or don't like the other QBs available in Round 1" – Bill Barnwell of ESPN he wrote. "There won't be much buzz around the league about acquiring Fields, but his skill set and highlight reel will appeal to teams that believe they can get more out of him with a better offensive infrastructure than Chicago has."
In his three seasons in Chicago, the former first-round pick is 6-25 overall. He has not become a regular passer either – he completes only 60.1% of passes. However, he is an exceptional runner. In 2022, he finished seventh in the league in rushing yards (1,143).
Barnwell added that the New York Jets dealt QB Sam Darnold to the Carolina Panthers for second-, fourth- and sixth-round picks in 2021, so the Bears "would likely get a similar return" for Fields.
If the Bears replace him with Williams, they will gain one of the most highly touted prospects in recent years. ESPN draft analyst Jordan Reid rated him as the top QB in the 2024 class.
"His arm strength, accuracy and improvisational skills put him at the top of the QB rankings." Reid wrote 2022 Heisman winner "And scouts see him as one of the best prospects for the job of the last decade."
Chicago only has a 1 percent chance of making the playoffs behind New York Times simulator. Entering rebuild mode with a young QB and allowing Fields to resume his career elsewhere seems like the right move for the franchise.