The family of a Massachusetts teen who died last week reportedly believes his death has something to do with him eating a spicy chip as part of a challenge advertised on a snack company's website. 
Now those chips have been removed from shelves "out of an abundance of caution," the company, Paqui LLC, said in a statement posted to its website. The teen Harris Wolobah's cause of death has not yet been revealed, Fox News Digital previously reported.
Wolobah reportedly ate the chip at school and became sick. His family then picked him up and started to feel better, but he was later found passed out and taken to a hospital, where he died, FOX Business reported.
'ONE CHIP CHALLENGE' MAKER REMOVING PRODUCT FROM SHELVES AFTER DEATH OF MASSACHUSETTS TEEN
Fox News Digital reached out to Paqui for comment.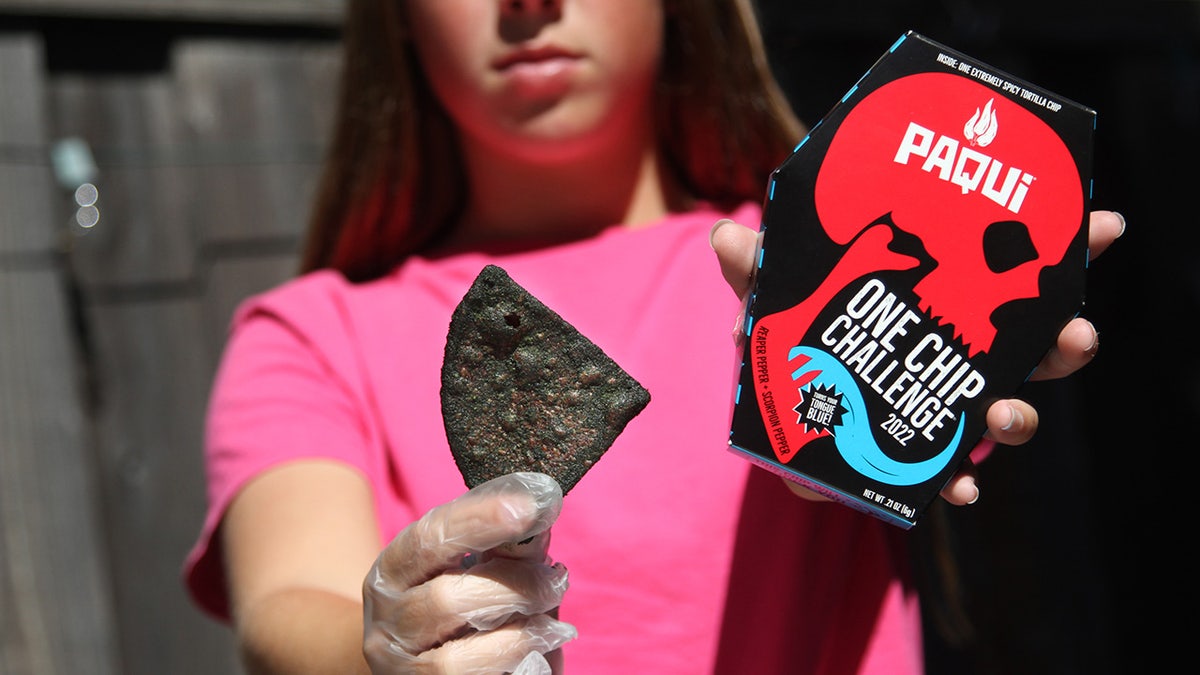 "Any time you're sort of testing the body to its maximum, bad things can happen," Bradford Holland, MD, an otolaryngologist in Central Texas, told Fox News Digital. 
"They have formulated this [chip] to have extremely high doses of capsaicin, which can be a toxic substance to the body," he added. "Although most people can tolerate it, some people can't."
Sarah Soden, director of the division of developmental and behavioral health at Children's Mercy Hospital in Kansas City, Missouri, agreed.
"Any time we are doing an activity that goes against our body's own natural instinct to protect itself, we can get hurt," Soden told Fox News Digital. "Choking is a risk with an activity like this."
The "One Chip Challenge" is part of a marketing campaign by Paqui, a Texas-based company which sells tortilla chips.
AFTER THEIR TWO KIDS DIED IN A FALLING TREE ACCIDENT, PARENTS RENT BILLBOARD 'TO SAVE ANOTHER LIFE'
It involves eating a single spicy tortilla chip seasoned with Carolina Reaper and Naga Viper peppers, and then waiting as long as possible before eating or drinking anything else.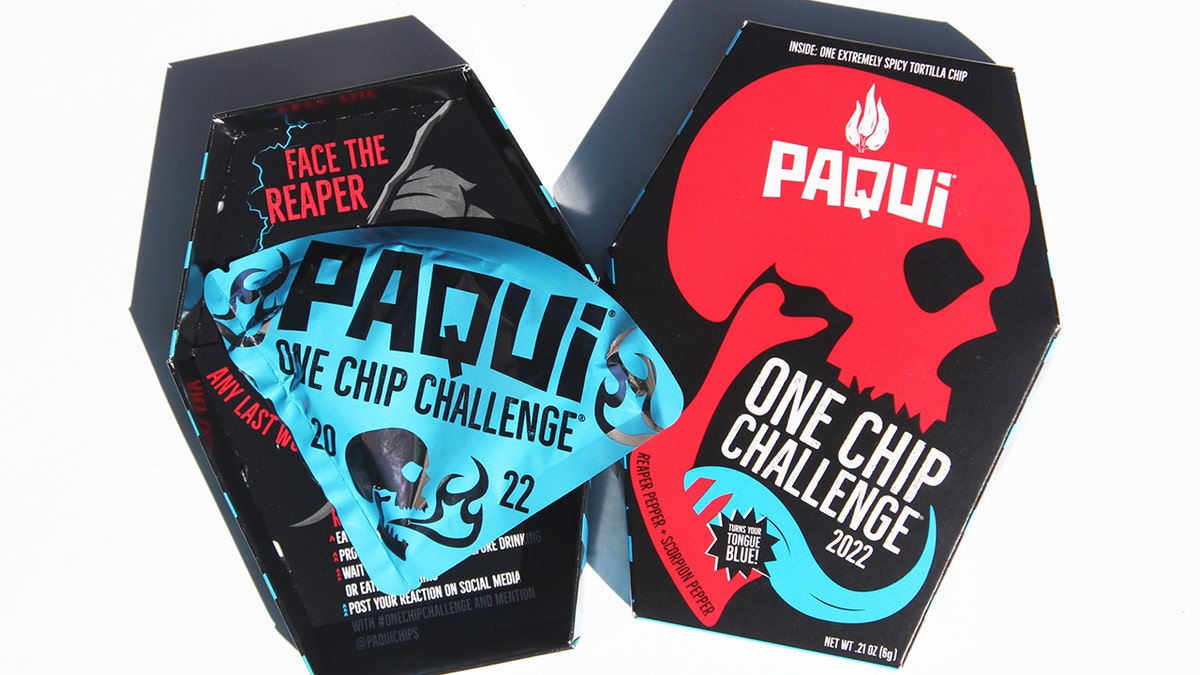 The Carolina Reaper is one of the world's hottest peppers, with a measurement of 1.641 million Scoville Heat Units (SHU), according to a website called PepperHead. 
BABY IN PENNSYLVANIA ON ROAD TO RECOVERY AFTER SWALLOWING TWO WATER BEADS: 'NOT WORTH THE RISK'
The pepper, according to the website, is a cross between a ghost pepper and a red habanero, and was bred in South Carolina.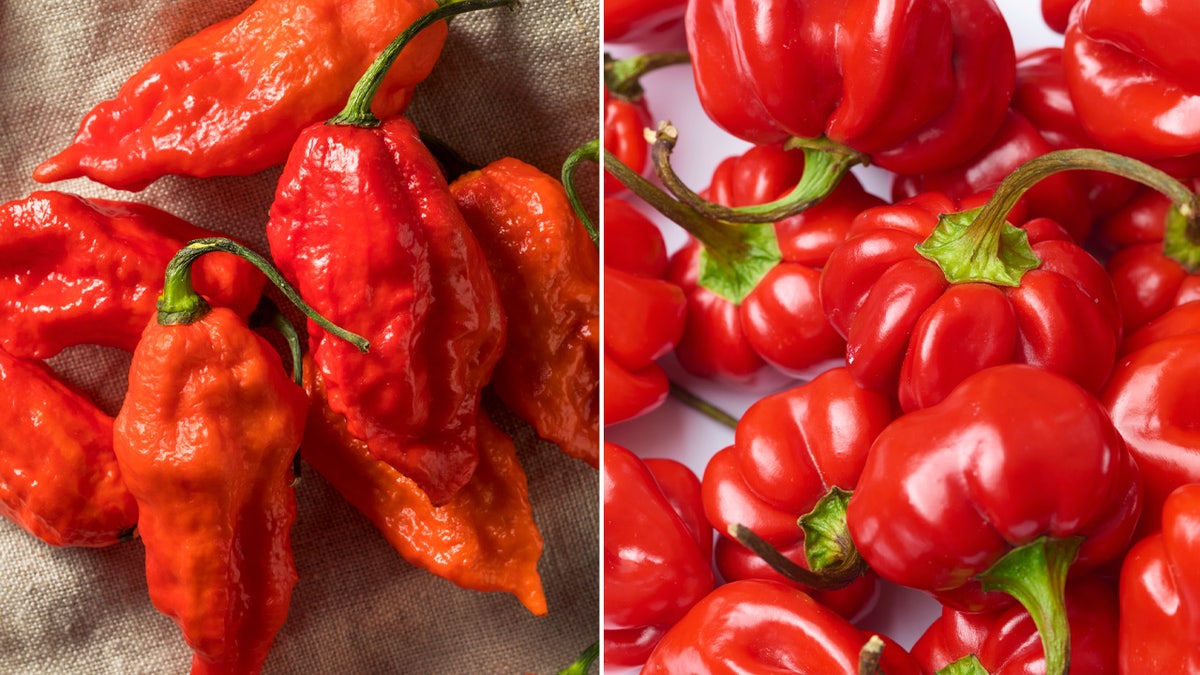 The Naga Viper pepper is a cross of three peppers — Naga Morich, Ghost Pepper and a Trinidad Scorpion pepper — and has an SHU of 1.349 million.
Hot peppers contain capsaicin, which is a plant extract that in small doses is actually thought to be healthy, Holland said.
"But it's also an irritant to the mouth and the linings of the body wherever it touches it," Holland said. 
FLORIDA DOCTOR ISSUES VIRAL BBQ GRILL BRUSH WARNING ON TIKTOK AFTER CHILD'S VISIT TO HER EMERGENCY ROOM
"It can be an extreme irritant, so that's where you can get into trouble. Typically we don't see life-threatening injuries, but it can be very uncomfortable," he added.
Holland explained that in someone without medical problems, high doses of capsaicin can cause mouth burns and esophageal burns, stomach issues, nausea and vomiting, which are not that uncommon. 
But if saliva-laden capsaicin gets into the lungs, it can cause pneumonitis — an inflammation that can be serious, especially for people with preexisting conditions, Holland added.
HER SON DIED FROM A 'CHOKING GAME;' NOW SHE'S DETERMINED TO SAVE OTHER KIDS' LIVES
"Certainly if someone is prone to having heart or cardiovascular disease, this could be the inciting event that pushes them over to heart attack or stroke," he said.
Holland continued, "There have been very few reports of heart attacks induced because of these kinds of extremes, and that's usually in an older person."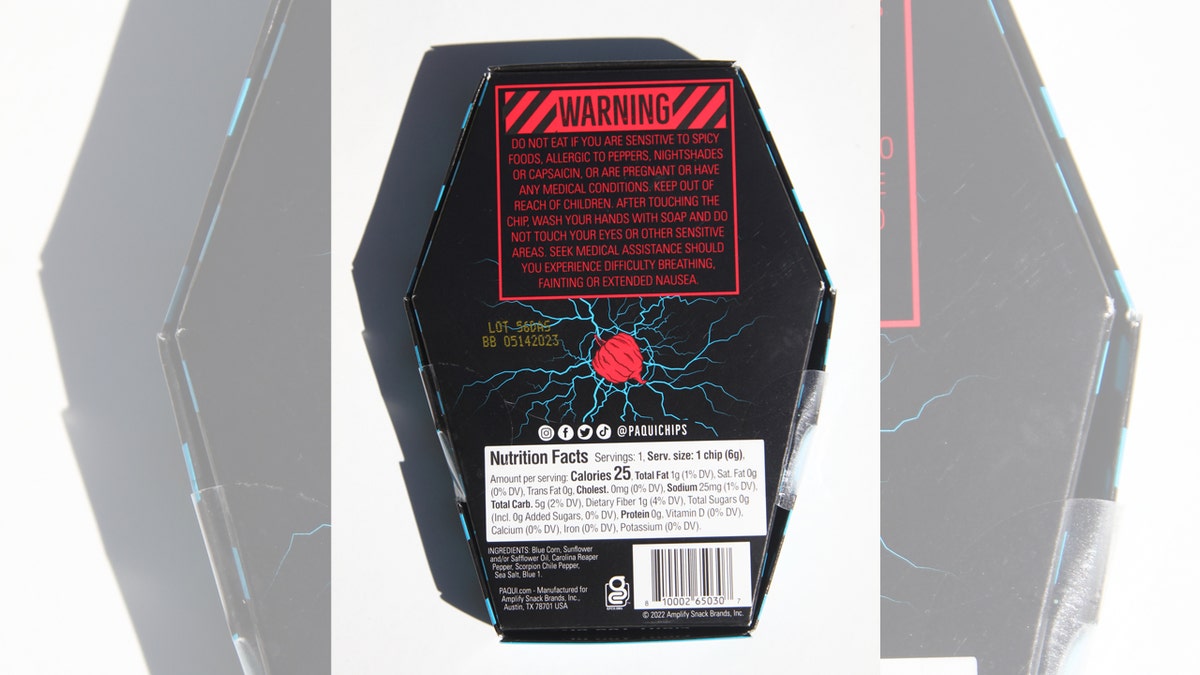 Allergic reactions are another risk, according to Holland.
"Any time you have a severe reaction in the lining of the mouth, there is a chance of having an anaphylactic-like reaction, like a bee sting, where you get swelling in the airway and that's potentially dangerous," Holland said. 
"The major complications seem rare, but they are out there."
WISCONSIN MOM CALLS FOR CHANGE AFTER HER 10-MONTH-OLD DAUGHTER DIES FROM SWALLOWING A WATER BEAD
"One Chip Challenge" participants who can make it one hour without eating or drinking anything are deemed "invincible," according to the Paqui website.
The chips do, however, come with a warning on the Paqui website, including keeping the chip out of children's reach, avoiding the chip for those who are pregnant or have any medical conditions or who are sensitive to spicy foods or allergic to peppers or capsaicin.
The Paqui website also recommends that people who have touched the chips avoid touching their eyes or other sensitive areas before they wash their hands with soap.
TIKTOK 'BENADRYL CHALLENGE': OHIO FATHER SPEAKS OUT AFTER TEEN SON'S UNEXPECTED OVERDOSE
Paqui advises seeking medical assistance if those taking part in the challenge experience difficulty breathing, fainting or extended nausea.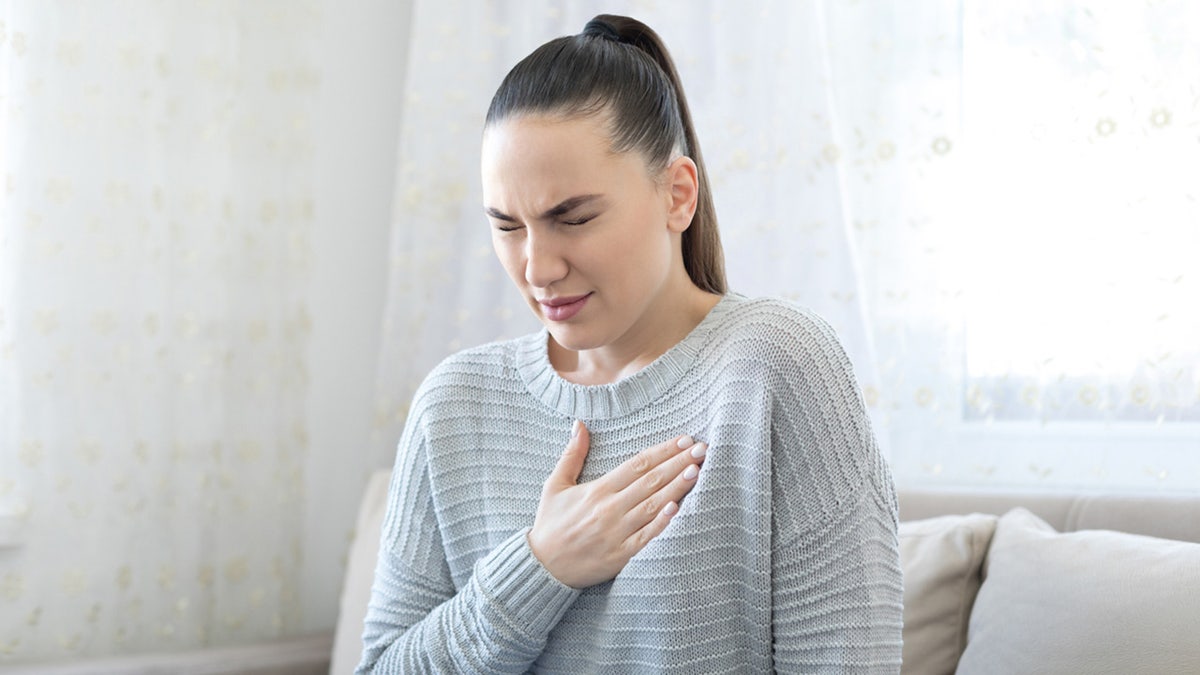 Though no cause of Wolobah's death has been released, Paqui announced on Sept. 7 that they are working with retailers to pull the product from shelves, stating:
"We have seen an increase in teens and other individuals not heeding these warnings. As a result, while the product continues to adhere to food safety standards, out of an abundance of caution, we are actively working with our retailers to remove them from shelves."
7 DANGEROUS TIKTOK CHALLENGES FOR KIDS THAT PARENTS MUST KNOW ABOUT: 'EXTREME AND RISKY'
Holland said, "It's not a wise choice for anyone to put a toxic substance into their system. The complications are rare, but they could be serious. These challenges are not as innocent as everybody thinks. It does carry a potential risk."
In the mid-2000s, the "Cinnamon Challenge" called for kids to eat a spoonful of ground cinnamon in under 60 seconds without drinking — having some of the same potential health risks to participants.
"Fads like this have been around for many years, but in this era of social media, they come and go more quickly," Soden said. 
"It's normal for teens to be curious and adventurous, but it's important to remember that even things that seem silly or harmless can be deadly," she added.
CLICK HERE TO SIGN UP FOR OUR LIFESTYLE NEWSLETTER 
Soden said fostering a non-threatening environment for parent-child conversation is key.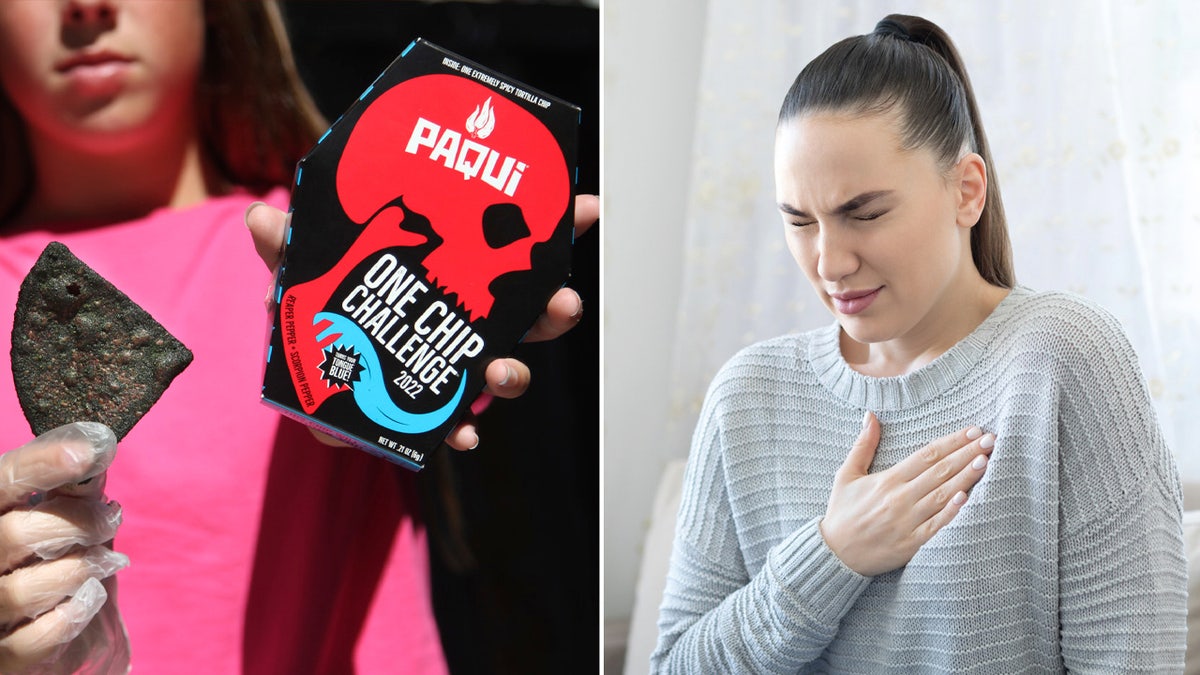 "The most important thing to protect our kids from all types of risky behaviors is to have an open line of communication with them," Soden said. 
CLICK HERE TO GET THE FOX NEWS APP
"Teens who feel that their parents are interested, open and nonjudgmental are more likely to talk about what they are seeing and reading," she added.
Fox News Digital's Kyle Morris and FOX Business' Louis Casiano contributed to this report.