Adrian Wojnarowski reported that Cameron Payne was waived by the San Antonio Spurs. Payne was traded to the Spurs from the Phoenix Suns for a second round pick and cash.
Payne now gets the chance to find a new home with a potential title contender. He is seeking a bigger role than the Spurs could offer, according to Wojnarowski.
Payne's role seemed to be squeezed out after the Spurs signed point guard, Tre Jones to a two-year deal this offseason. He would have also likely been behind starting point guard Devonte Graham.
•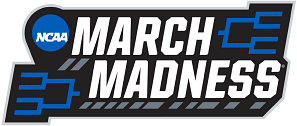 Payne was on a three-year, $19 million deal with the Suns when he was traded to the Spurs. He had $6.5 million left on his deal. It was the final year of his contract. The contract was fully guaranteed, so the Spurs will be on the hook for the $6.5 million.
---
Where could Cam Payne play next?
Cam Payne could be a solid backup guard for a contending team. He is 29 years old. He has already played for four different NBA teams including the OKC Thunder, Chicago Bulls and Cleveland Cavaliers.
Payne could potentially return to the Suns on a minimum deal. The team could use his services after trading Chris Paul. He could fit in the bench rotation for the loaded Suns.
Payne said on social media that he did not want to leave Phoenix. Currently, they have Bradley Beal as a potential starting point guard even though he plays more at the two. They also have Jordan Goodwin signed as a rotation point guard.
The Utah Jazz have some cap space left and could potentially sign the guard. The Detroit Pistons have the most cap space in the NBA but are loaded with a lot of young guards. It would be hard for Payne to find minutes.
Payne averaged 10.3 points and 4.5 assists per game last season with Phoenix. He started a career-high 15 games that year as well. The talented point guard hit a career-high 4.9 assists per game in the 2021-22 season. He is still young enough to find a spot somewhere in the league.