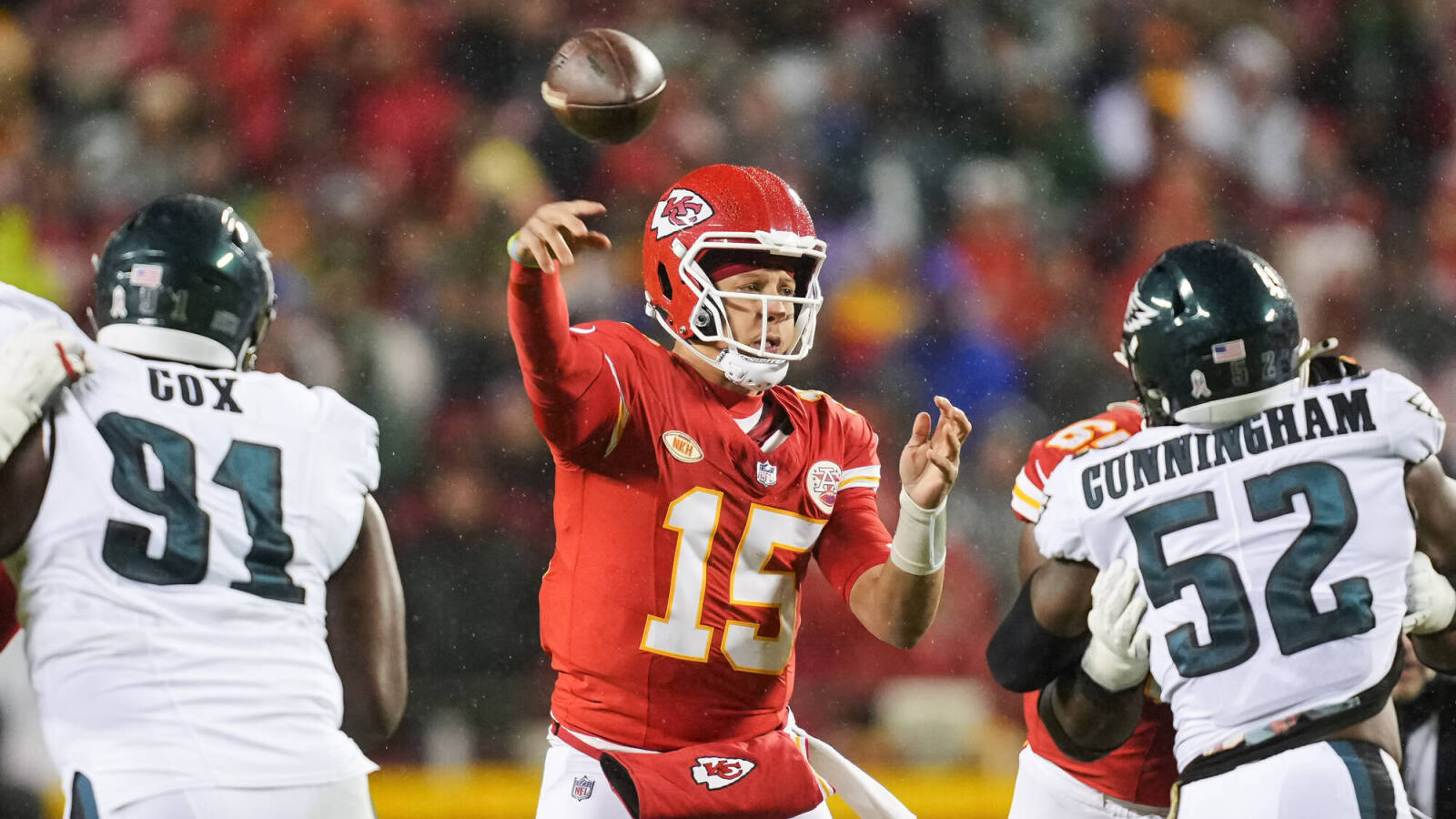 Kansas City Chiefs quarterback Patrick Mahomes is the king of off-platform throws. So isn't it worth hearing that he made another beautiful shot for a touchdown on "Monday Night Football"?
Monday's game between the Chiefs and the Philadelphia Eagles will be extremely close. Not only does it feature two of the best teams in the NFL right now – the Chiefs are 7-2 and the Eagles are 8-1 – but it's also a rematch of last year's Super Bowl.
This is undoubtedly an important game, and Mahomes tends to play a major role when it matters most. He just does it. That and off-platform throws that would make most coaches blush with anger, but when No. 15 throws them, it seems to make sense.