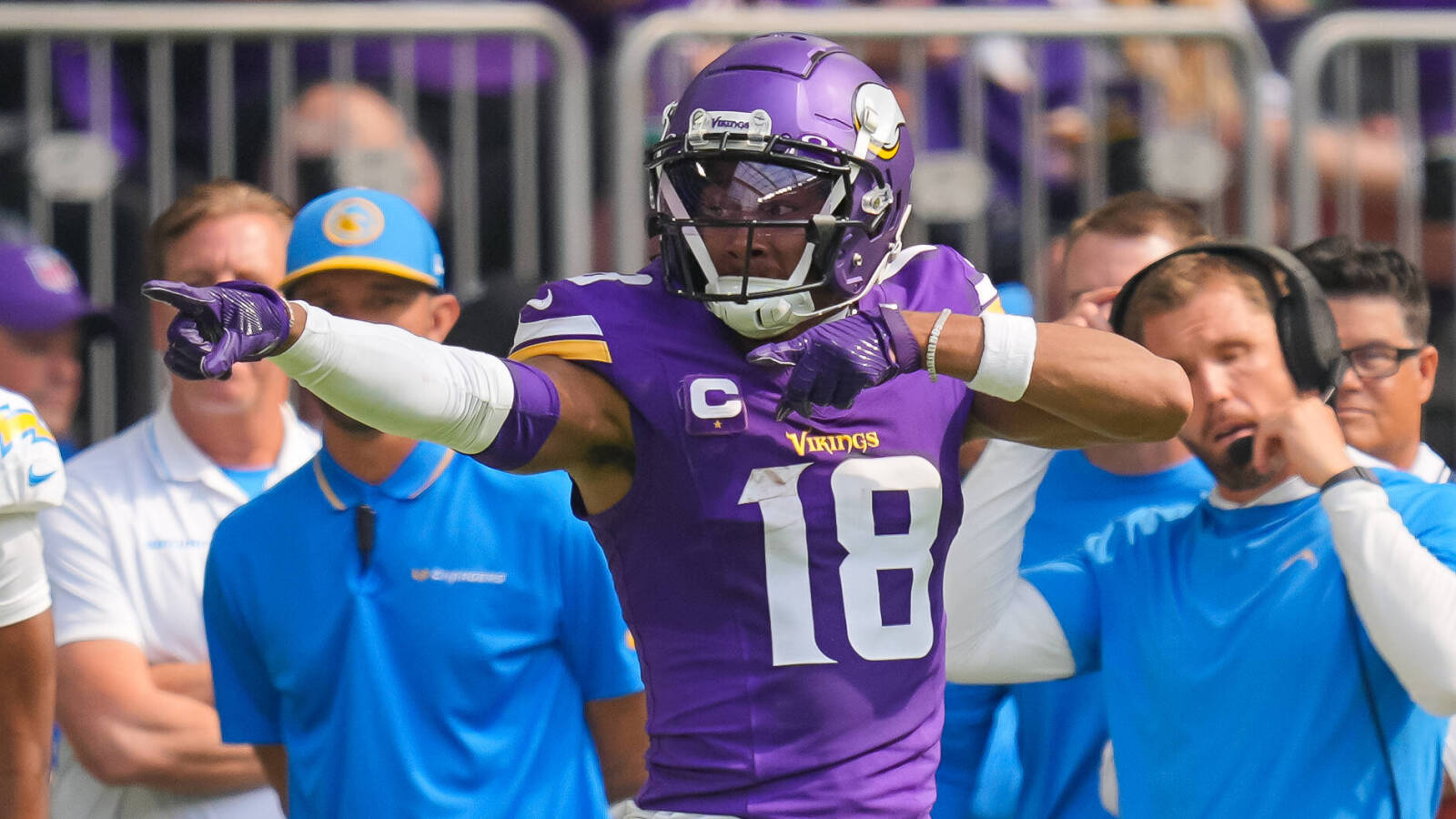 Minnesota Vikings wide receiver Justin Jefferson is the latest NFL star to let fans know he has no interest in fantasy football.
The social media post regarding the 2022 AP Offensive Player of the Year comes as the player continues to deal with a hamstring injury that has caused him to miss the last six games.
After making his third straight Pro Bowl and earning first-team All-Pro honors last season, Jefferson was one of the first players selected internationally in fantasy football drafts this summer. Most drafters selected Jefferson or the San Francisco 49ers, position player Christian McCaffrey, who was the first overall pick in the preseason.
McCaffrey rewarded those who took the risk with his injury history, posting a league-leading 825 rushing yards and 364 receiving yards on 43 catches. "Run CMC" added nine scores on the ground and five on the fly for an NFL-best 14 total touchdowns while playing in all 10 games so far in San Francisco.
Before his injury in Week 5 against the Kansas City Chiefs, Jefferson was his usual dominant self.
The 24-year-old started the campaign with 150, 159 and 149 yards in Weeks 1-3 before gaining "only" 85 yards in Week 4, but added his second and third touchdowns this fall. Overall, Jefferson recorded 36 receptions for 571 yards and three touchdowns on 53 targets in five contests.
Jefferson is still on injured reserve but was scheduled to return to the field on November 8.
Oddly enough, Minnesota is just 1-4 in games where Jefferson has played, while the Vikings have gone 5-1 without him. The team also lost starting quarterback Kirk Cousins ​​to season-ending torn Achilles in October, but received solid play from new signal-caller Joshua Dobbs, who was acquired from the Arizona Cardinals at the trade deadline.
Vikings head coach Kevin O'Connell listed Jefferson as questionable for the team's Week 12 game against the Chicago Bears.