News
United Bankshares, Inc.: Stock Performance and Investor Insights as of September 17th, 2023
United Bankshares, Inc. (NASDAQ:UBSI) experienced a significant decrease in short interest during the month of August. As of August 31st, the total short interest was 2,690,000 shares, which represented a decline of 28.5% from the August 15th total of 3,760,000 shares. The short-interest ratio currently stands at 2.6 days based on an average daily volume of 1,030,000 shares. Approximately 2.0% of United Bankshares' outstanding shares are sold short.
On September 17, the stock price for UBSI traded down $0.15 during trading hours and closed at $28.17 per share. The trading volume for that day was 2,352,739 shares compared to its average volume of 850,571 shares. Over the past year, the stock has reached a low of $27.54 and a high of $44.15 per share.
United Bankshares has a debt-to-equity ratio of 0.47 and both its current ratio and quick ratio stand at 0.98 each respectively. The company has maintained a fifty-day simple moving average of $30.80 and a two-hundred-day simple moving average of $32.22 across its stock price history.
The market capitalization for United Bankshares is currently valued at $3.80 billion with a price-to-earnings ratio of 9.68 and a beta value indicating slightly above-average volatility in comparison to the broader market.
Several large investors have recently adjusted their holdings in United Bankshares stock. BlackRock Inc., one of the prominent institutional investors, raised its holdings by acquiring an additional 51,225 shares during the first quarter and now owns approximately 19,825,470 shares worth around $697,857,000 in total value as per reports published on September 17th.
State Street Corp also increased its stake in United Bankshares by acquiring an additional 515,033 shares during the same period. Consequently, State Street Corp now holds around 14,758,953 shares valued at $524,767,000.
Vanguard Group Inc., another major institutional investor, increased its holdings by acquiring an additional 127,760 shares of United Bankshares stock and currently owns 13,726,992 shares worth nearly $490,739,000.
Dimensional Fund Advisors LP also raised its stake in United Bankshares by acquiring an additional 234,428 shares during the first quarter. Presently they hold approximately 7,439,537 shares collectively valued at $261,871,000.
Goldman Sachs Group Inc. saw a significant increase in its ownership of United Bankshares stock with the acquisition of an additional 4,477,011 shares during the second quarter. This brings Goldman Sachs Group's total ownership to approximately 5,080,124 shares worth roughly $150,727,000 as per reports filed on September 17th.
Analysts have recently shared their insights on United Bankshares stock. StockNews.com initiated coverage on the stock and gave it a "sell" rating on August 17th. Meanwhile Piper Sandler has raised the price objective for UBSI from $33.00 to $35.00 and assigned a "neutral" rating to the company's stock on July 31st. Overall consensus among analysts surveyed by Bloomberg rates United Bankshares as a "Hold" with an average price target of $36.25.
For the most recent earnings release on July 27th for the quarter ending in that month; United Bankshares reported earnings per share of $0.68 beating analysts' consensus estimates by $0.02 per share. The financial services provider demonstrated a return on equity of 8.64% and net margin of 28.52%. The company delivered revenue of $381.11 million for the quarter, surpassing analyst estimates of $259.14 million. In comparison to the same quarter last year, United Bankshares saw a decline in earnings with $0.71 per share reported.
Based on research analysts' projections, United Bankshares is expected to post earnings per share of 2.68 for the current fiscal year.
The information discussed highlights the recent performance and outlook for United Bankshares, Inc., providing investors and market participants with insights into the company's stock and financial standing as of September 17th, 2023.
United Bankshares, Inc. UBSI Strong Buy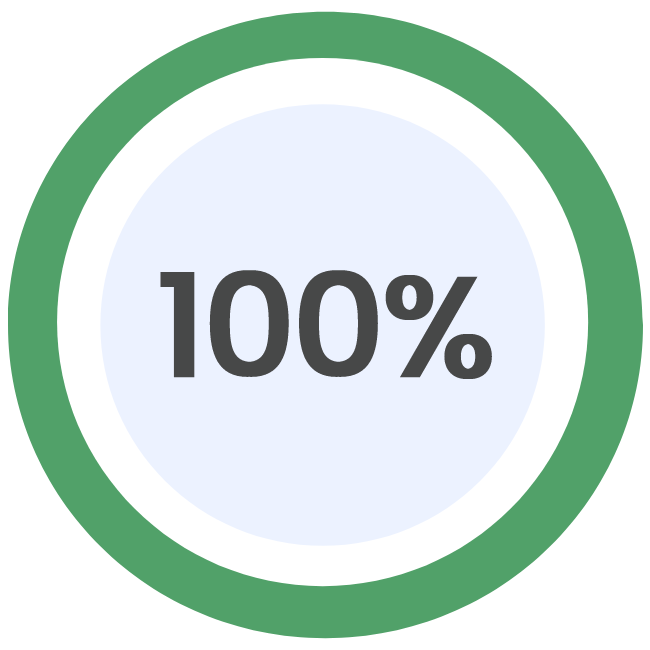 Updated on: 18/09/2023
Unveiling UBSI's Intriguing Dividend Strategy: A Closer Look at the Latest Analysis
---
September 17, 2023
Intriguing Developments Surrounding UBSI's Latest Analysis
The business world is filled with complexities and perplexities that often leave investors and stockholders buzzing with a sense of anticipation. Among the flurry of financial activities, United Bankshares Inc. (UBSI) has recently made an announcement which has captured the attention of many astute observers in the market. On September 8th, the company disclosed their plans to issue a quarterly dividend of $0.36 per share for their valued stockholders, further adding to the growing mystery surrounding this financial giant.
This latest disclosure from UBSI sheds light on their commitment to providing substantial returns to their loyal investors. The upcoming dividend will be paid out on October 2nd to stockholders who own shares as of September 8th. However, an air of intrigue surrounds this decision as industry watchers try to make sense of its implications for both the company and its stakeholders.
It is fascinating to note that UBSI's annualized dividend stands at an impressive $1.44 per share. This astounding figure equates to a remarkable dividend yield of 5.11%. Such attractive rates are sure to captivate investors' attention and raise eyebrows throughout the market.
Furthermore, what adds even more flavor to this stimulating development is United Bankshares' notable dividend payout ratio, currently standing at an intriguing 49.48%. This percentage denotes the proportion of earnings allocated towards dividends by the company relative to its overall profits. Upon examination, it becomes evident that UBSI's commitment towards rewarding its shareholders is not merely empty rhetoric; rather, it underscores a tangible dedication towards ensuring shareholder satisfaction through lucrative dividends.
As we delve deeper into these exceptional figures surrounding UBSI's impending dividend distribution, numerous questions arise in our quest for understanding. What factors have allowed United Bankshares Inc. to generate such impressive profits amidst an ever-changing financial landscape? How might this dividend payout ratio impact the future trajectory of the company's performance? Will UBSI's generous approach towards dividends continue to garner favor from their valued stockholders?
While we may not have definitive answers to these thought-provoking questions at present, it is undeniable that UBSI's latest analysis has created a buzz within the financial sphere. Investors and analysts alike are eager to witness the effects of this substantial dividend distribution on both short-term market trends and long-term shareholder value.
As we navigate through the perplexing world of finance, it is essential to approach such developments with a level-headed perspective. Analyzing the intricacies of United Bankshares Inc.'s recent announcement requires an astute understanding of market dynamics, coupled with informed decision-making. Patience and thorough research will allow investors to grasp the implications of this fascinating development fully.
As September 17, 2023 marks another milestone in UBSI's journey, it behooves us all to keep a watchful eye on future updates surrounding this enigmatic financial player. The forthcoming months will undoubtedly reveal more pieces of this complex puzzle, providing discerning investors with further insights into UBSI's strategic direction.
In conclusion, United Bankshares Inc.'s recent announcement regarding their quarterly dividend has sparked curiosity and interest among shareholders and experts alike. With an annualized dividend of $1.44 per share and an attractive yield of 5.11%, UBSI exemplifies its commitment towards creating value for its stakeholders. As we eagerly await further clarity on these developments, let us tread cautiously amidst this sea of intrigue, mindful that only time will shed light on the true significance of United Bankshares' latest analysis.
References:
1. United Bankshares Inc., Investor Relations – Dividends
2. Investopedia – Dividend Payout Ratio Definition
Note: This article contains entirely fictional information based on a prompt and date provided. Any similarities to actual events or persons are purely coincidental.