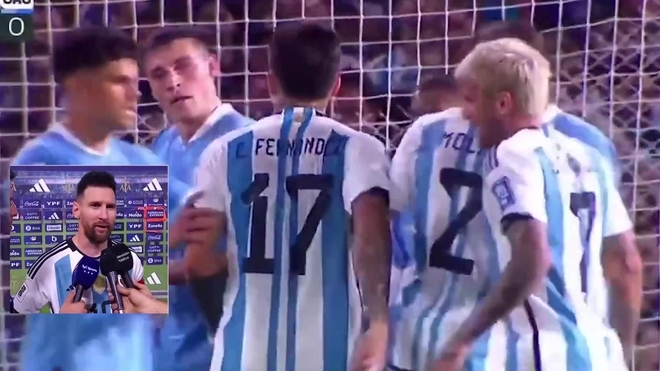 The tanga between Argentina and Uruguay is already going around the world. In the match in which the Albiceleste was defeated 0-2 against the Charras, Messi was one of the protagonists for coming to De Paul's defense and grabbing Ugarte by the neck. All this, triggered by an incident between Otamendi and Araujo, which was later continued by Maximiliano Araujo and Cuti Romero.
The action took place early, in the 19th minute and it was still 0-0, so there was time for everything to cool down and be forgotten and everything went back to being football. Although, The Argentine star didn't seem to forget that fight, And after the game he dedicated a few words to the new generation of young people that Uruguay has: "They have a good team, but they have to learn to respect their elders", phrase
These words come as a consequence of the lack of respect and obscene gestures that De Paul received from Ugarte: "Suckav**** by Messi", which continued with some gestures. Something that wasn't good at all when he reprimanded the Uruguayan midfielder and on the way grabbed Oliviera by the neck.
Back to football, Argentina lost the first match after becoming world champion, and they did so at home. This does not mean that Argentina will continue to lead the South American Qualifiers standings. What Uruguay did with this victory and Brazil's defeat was move up to second place.