Football has a problem to solve. The latest injuries, some of them very serious, have once again highlighted the urgency of taking action in this matter. Is required. This international break was also especially sad. The infirmary is full: Gavi, Vinicius, Haaland, Camavinga, Zaire-Emery, Onana, Oyarzabal, Bastoni, Ter Stegen… All injured.
To try to analyze what is happening and why it is happening, we must start from a fundamental premise: Football at the joint and muscular level is the most demanding sport in the world. The accelerations, in each game between 150 and 200 explosive efforts are made, the turns, the jumps… demand the full potential of our body.
And it is the muscles that have to protect the joints, in the case of football, the knees, from all this work. Therefore, If the muscles are not developed, it is the joint that must absorb all the impacts. And here comes the problem.
Players are increasingly physically prepared. An example of a global crack. Haaland, at 17, was 6 feet 4 inches tall and thin. He was thin. Now he is a powerful football player. Why? They put him in the gym and He gained about 12 pounds of muscle mass. Today, your joints are better protected than they were at the beginning.
The most important thing is the relative strength, which is the football player's power per kilogram of body weight. Let's give more examples, which is how things are best understood. Arda Güler It weighs 69 kilos, but its power is similar to if it weighed 45. Endrick, Lamine Yamal or GaviOn the other hand, they have more relative strength, but this obviously does not make them immune to injuries, it just helps a little to prevent them. You need to understand that not all football players are the same. Some 16 or 17 year old boys already have the physique of a man and others, at this age, still need to develop.
Compete with 'sharks'
More or less physically trained, young players from big teams, like Real Madrid or Barcelona, ​​have to compete with 'sharks' of 1.85 tall and 82 kilos of weight that kills you when fighting for the ball. Therefore, to protect themselves, the work they have to do is strengthen muscles and energize them. This is fundamental.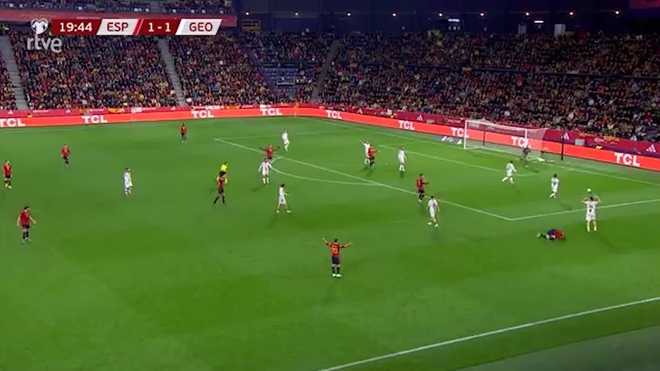 Another big problem is the accumulation of matches. Today's football has almost no rest. There are studies that say that After 2,500 minutes of competition, the risk of injury increases by 26%. Gavi, with the team's last match, has already had, and we are only in the month of November, around 1,600 between matches with Barcelona and La Roja.
Football players play every three days. And that cannot be. It's not healthy. At a cardiovascular level they recover, but at a muscular level they do not. Fatigue accumulates and physical problems arise… because It is impossible to play 70 games per season. The calendar, the demands of the games… and the injuries. In today's football You have to protect the player's health and that's no joke. In other words, none.