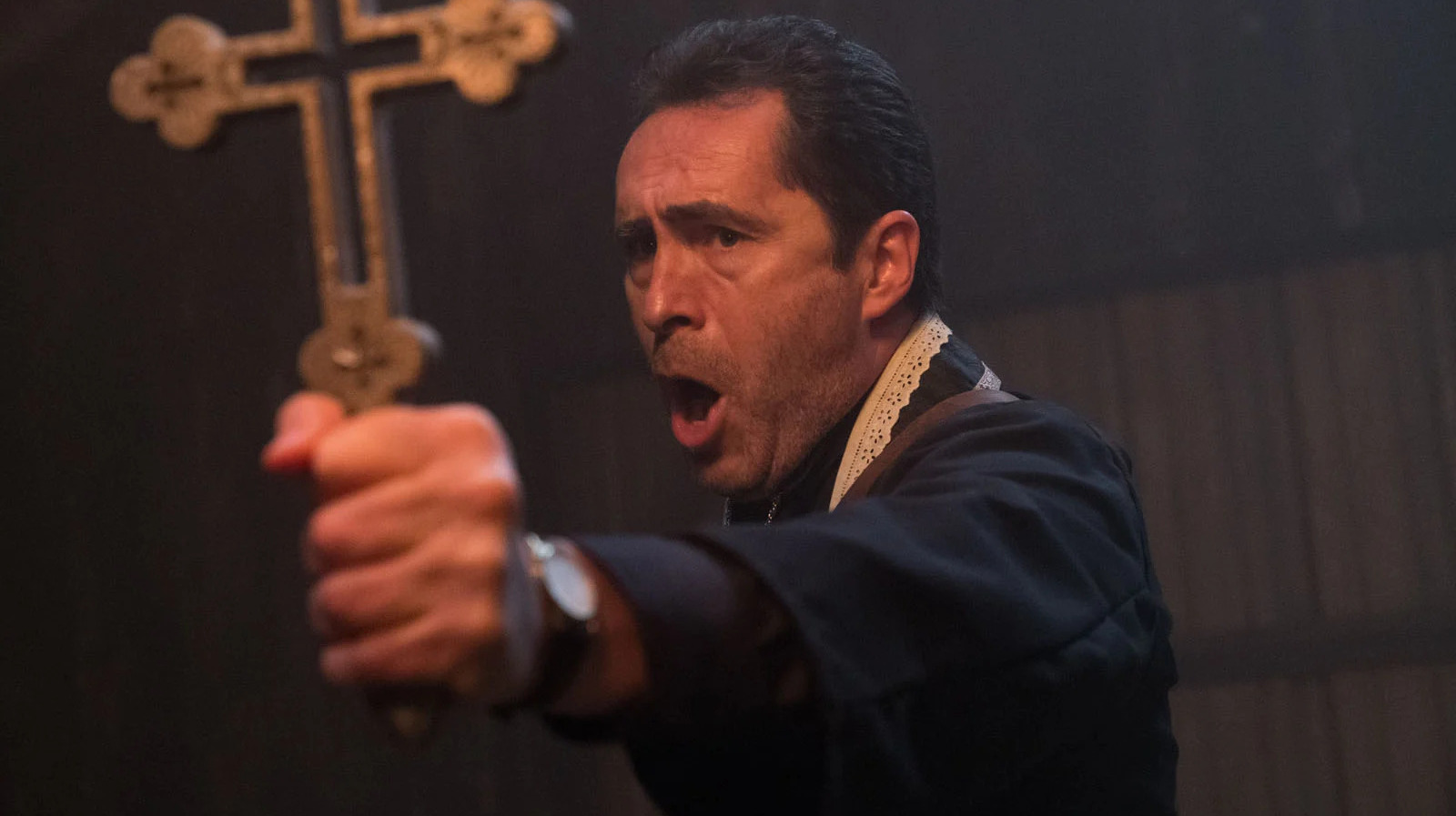 In "The Nun," Father Burke acts as The Vatican's own personal Mulder & Scully, a specialist who spends his days investigating strange and possibly supernatural cases. After Irene spent that film essentially serving as his apprentice during their trip to Valak's former stomping grounds at Saint Cartha's monastery in Romania, it's only natural that she would pick up that torch after his passing. But just as "The Nun" saw Burke haunted by the specter of Daniel, the possessed boy who died from the injuries he sustained while Burke was exorcising him, "The Nun II" could have seen Irene tormented by Burke not as a ghost, but as a member of the living dead.
At least, that's what Chaves said when he spoke to Collider, claiming there was a version of the film where Burke came back as a "zombie." When asked if that was a "legitimate idea" and not just a joke, the director confirmed it was:
"I pitch a lot of crazy ideas. [Laughs] It was one of many ideas, so I don't know how far it was. I think I probably killed it while I was still in the crib. But at the end of the movie, you want it to be a funhouse of scares, and you want Valak to be throwing everything it has at our characters, so that was in consideration. But I don't know if we could have brought back Father Burke just to be a zombie."
Interestingly, The Conjuring Universe has featured everything from haunted wedding dresses to hellhounds in addition to your run-of-the-mill demons, ghosts, and witches, but has yet to feature traditional brain-snacking zombies (although Valak has re-animated the dead before). Perhaps "The Nun III" can go there, giving us the Hammer Horror zombie survival RPG we never knew we wanted.
"The Nun II" is now in theaters.