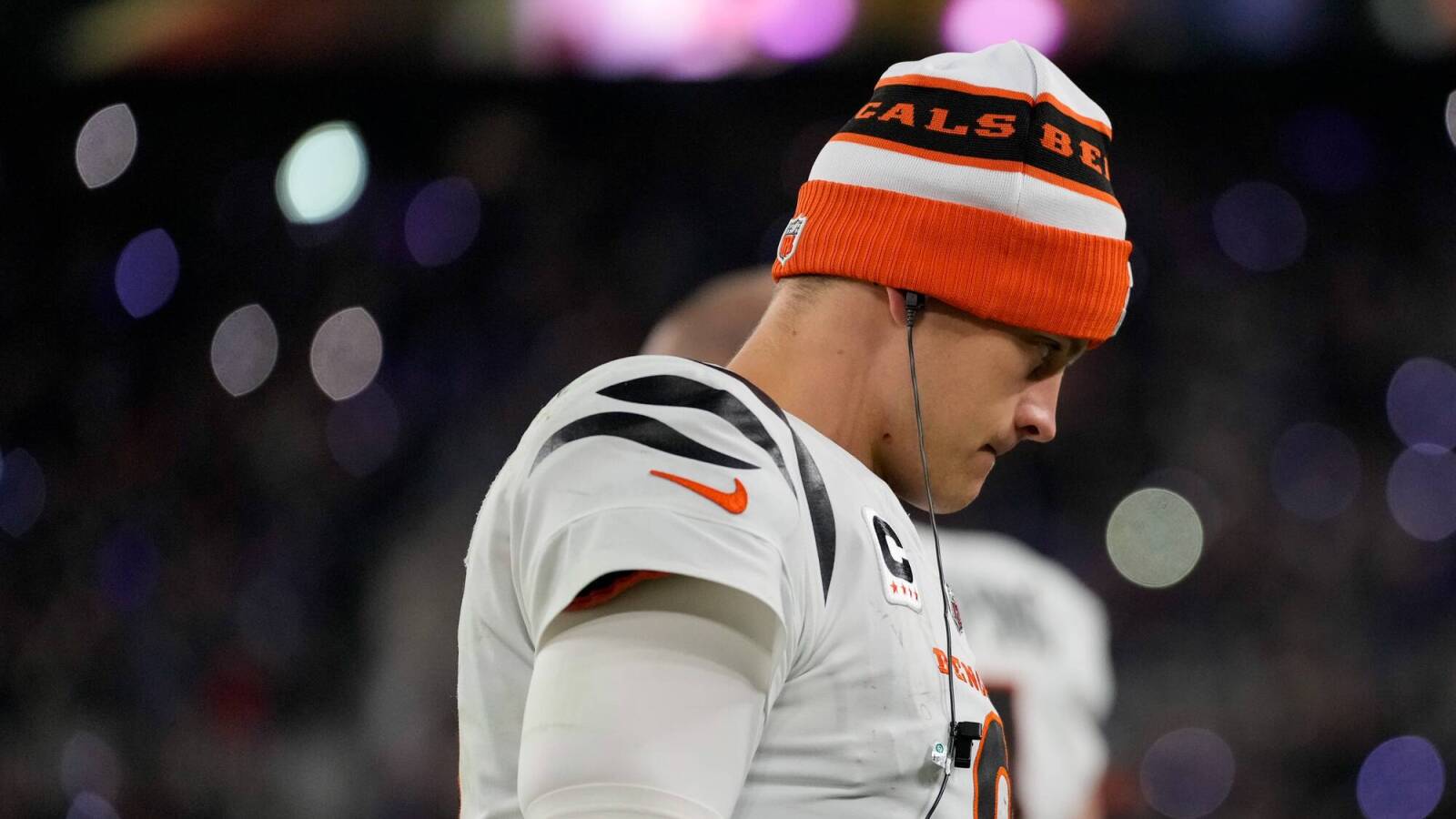 Cincinnati Bengals quarterback Joe Burrow sat out Thursday's 34-13 loss to the Baltimore Ravens with a serious wrist injury.
Now the NFL is launching an investigation into why he was not included on the team's pregame injury report.
The source of the investigation is a video originally posted on the Bengals' social media account (and subsequently deleted) that showed Burrow arriving in Baltimore with some sort of bandage on his wrist, leading to speculation that he had already been dealing with some sort of injury. The Bengals didn't mention it on their weekly injury reports.
Burrow left the game late in the second quarter after being shown on the sideline unable to catch or throw the football. He did not return to the game and was replaced by Jake Browning.
If the NFL determines that the Bengals intentionally left Burrow out of the report knowing he was injured, it will almost certainly result in a hefty fine. There is also a risk that the penalty will be more severe, such as losing a draft pick.
Burrow did not speak to the media after Thursday's games.
He missed the entire preseason and most of training camp with an unrelated calf injury that limited his productivity early in the season. This contributed to a slow start for a team that was expected to be a top Super Bowl contender in the AFC.
After Thursday's loss, the Bengals are now 5-5 and outside the fringes of the AFC Playoff. To make matters worse, they have an extremely tight schedule for the rest of the tour. If Burrow is unavailable or even limited for a few weeks, it will significantly change their playoff chances.
Browning has never started a game in the NFL. The Bengals now have a 10-day break before their next game next Sunday against the Pittsburgh Steelers at home.