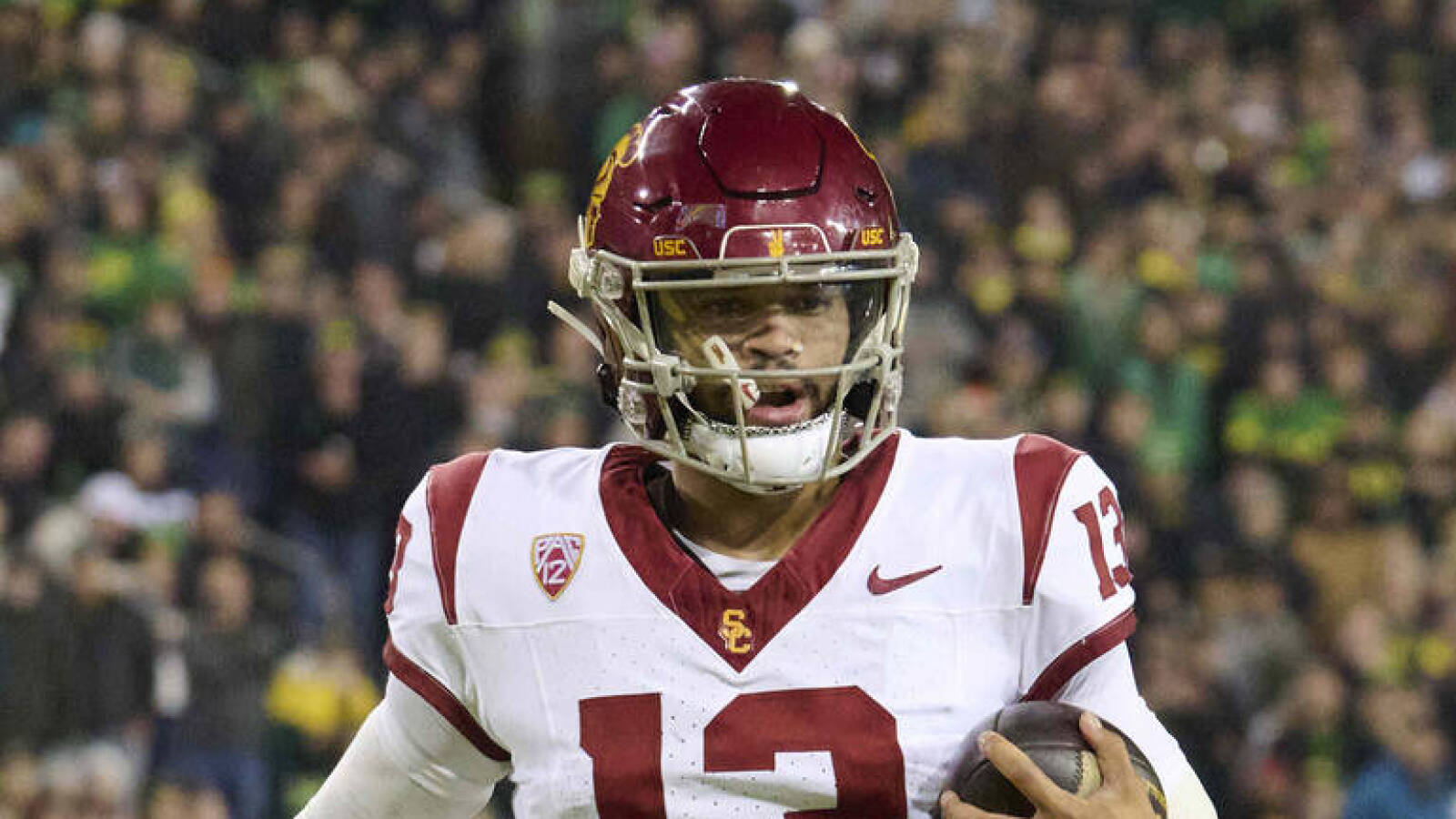 While many scouts believe Southern Caleb Williams is the best quarterback in this year's class, the Chicago Bears are selecting a different signal-caller in a new mock draft.
Connor Livesay of The 33rd Team projects Chicago to select Penn State offensive tackle Olumuyiwa Fashanu first overall and North Carolina QB Drake Maye fourth.
"Justin Fields is auditioning for the Bears' starting QB job for the remainder of the season and the team may be looking to replace him even if he makes the roster in 2024." he wrote Live. "While Fields might deserve more of a leash, adding a QB to the mix is ​​likely the best decision for the Bears long term, as Fields hasn't shown enough to justify handing over a QB of Maye's caliber."
Maye impressed for three seasons with the Tar Heels. The 21-year-old completed 65.2 percent of his passes for 7,764 yards, 61 TDs, 14 interceptions and a 155.5 passer rating.