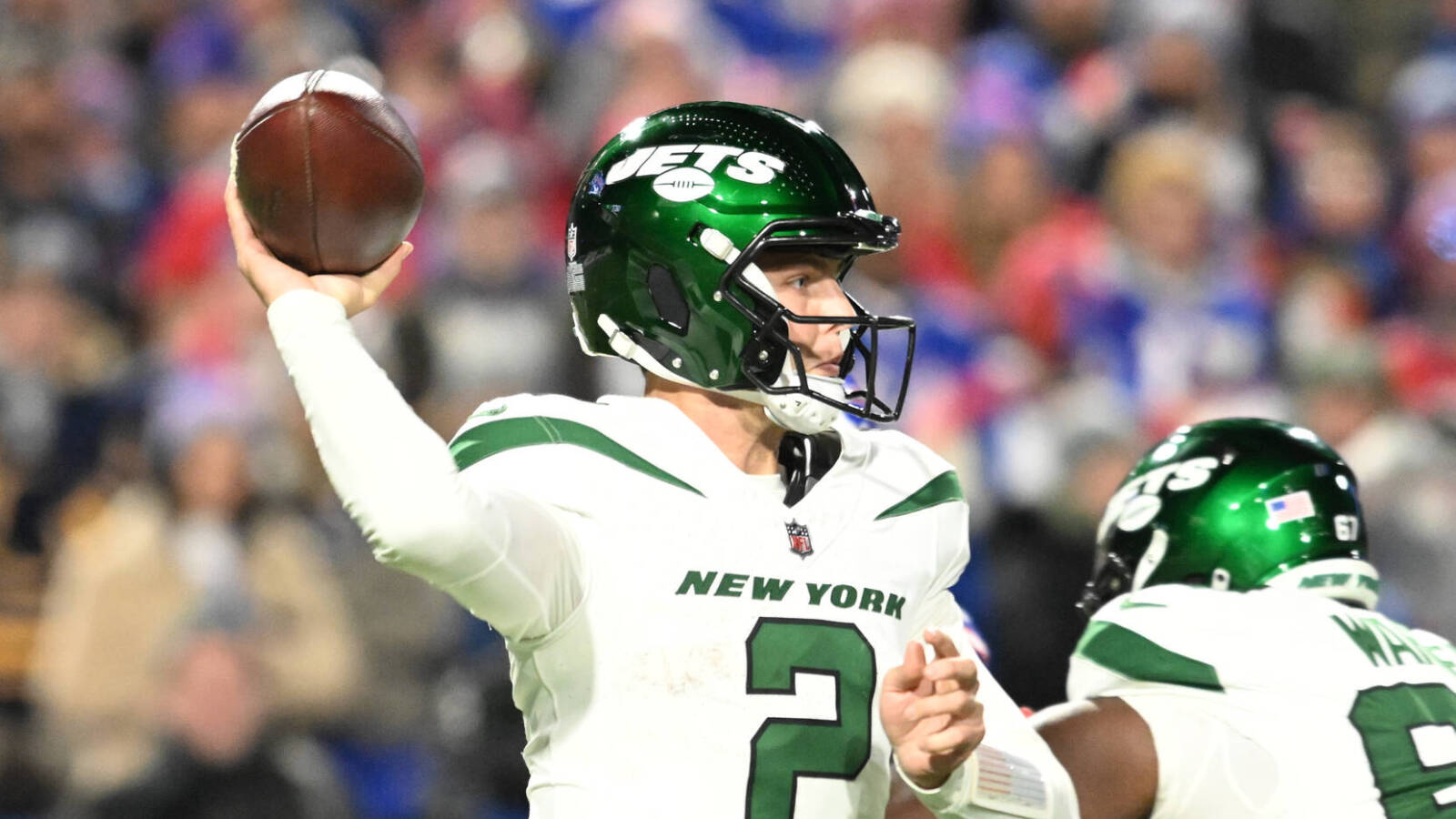 New York Jets head coach Robert Saleh finally had enough of quarterback Zach Wilson on Sunday.
After weeks of poor quarterback play and a stubborn refusal to make changes, Saleh finally pulled Wilson from the lineup during the Jets' ugly 32-6 loss to the Buffalo Bills.
Wilson was replaced by veteran Tim Boyle.
On the one hand, the decision to replace Wilson with Boyle confirmed what Salih had been saying all along. The Jets' offensive problems go far beyond Wilson. Boyle completed just 7 of 14 passes for 33 yards, with no touchdowns or interceptions.
That's shockingly worse than what Wilson did, who completed 7 of 15 passes for 81 yards, a touchdown and an interception.
No matter who the quarterback was, the line played poorly. There were turnovers, fumbles, dropped passes and never a threat of a big play. The Jets' best pass of the day was a fake punt in the second quarter when neither quarterback was on the field.
It's still understandable that the Jets felt they needed to make a change. After Aaron Rodgers' injury, Wilson's offense was irrelevant. Worse still, offensive dysfunction wasted one of the best defenses in the NFL.
The question is where the Jets plan to go from here. Even if Rodgers is able to return this season (which still seems unlikely), he is still a few weeks away from taking the field. By then, the Jets would likely be out of the playoff race.
Saleh would not choose to be the starter for Friday's game against the Miami Dolphins, leading to speculation that Boyle would start the game.
It's probably not a win-win situation at this point. Wilson has proven over the past three years that he is not a viable quarterback or upper-class NFL quarterback. But neither did Boyle for that matter, as he barely resembled an NFL-caliber quarterback in his short playing time.
The Jets thought they would be a Super Bowl contender this season. Rodgers would lead an improved attack to complement an elite defense. The injury thwarted all these plans.