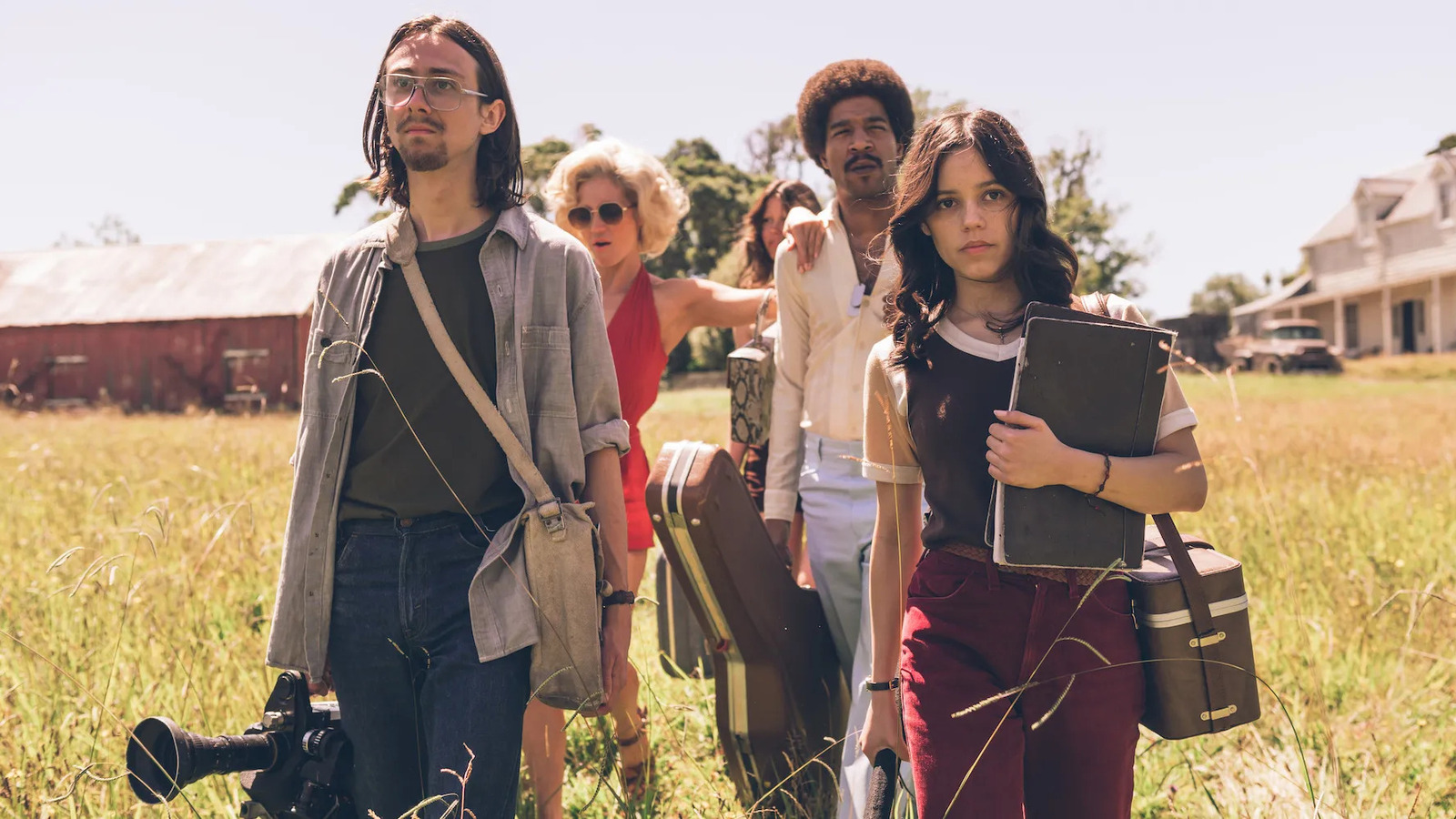 Despite all of the sexual hysteria and themes of long-gone sexual opportunity, "X" is very openly sex-positive. The character Bobby-Lynne (Brittany Snow) is an adult film star who, when asked, gives an eloquent speech about the importance of porn in a sex-negative world. Those who would accuse Bobby-Lynne of doing something "dirty" or even "immoral" would be lambasted by the character as being repressed or envious. Too many people, she feels, choke back their hornier impulses, and adults don't engage in healthy, fun, energizing sex often enough. Porn, she argues, is a celebration and an encouragement of those ideals. The young Lorraine (Jenna Ortega) is so intrigued by Bobby-Lynne's ideas of sexual freedom that she asks to appear in the adult feature. 
Porn and sex = good. Repression of lust = bad. With Mia Goth, we see both sides of that equation. Maxine is a porn star, ambitious and in touch with her sexuality. Pearl clearly regrets that her most sexual days are behind her, and has been driven mad by envy, jealous that a new generation is allowed to be so liberated while she has always been forced to stay repressed. Most of these ideas are communicated through Pearl's behavior and violent outbursts, rather than lamenting speeches. Notably, Pearl is dismayed when propositions Howard, and he claims he can't, citing a weak heart. Spirit vis-à-vis flesh, etc. 
Note that Goth returned to play the young Pearl in, West's prequel "Pearl," which was released only six months after "X." The prequel film reinforces these notions, detailing every single one of Pearl's deferred romantic dreams and cinematic ambitions. Goth gave one of the best performances of the year in "Pearl." I shall avoid mentioning it here, however, preferring to analyze "X" by itself.