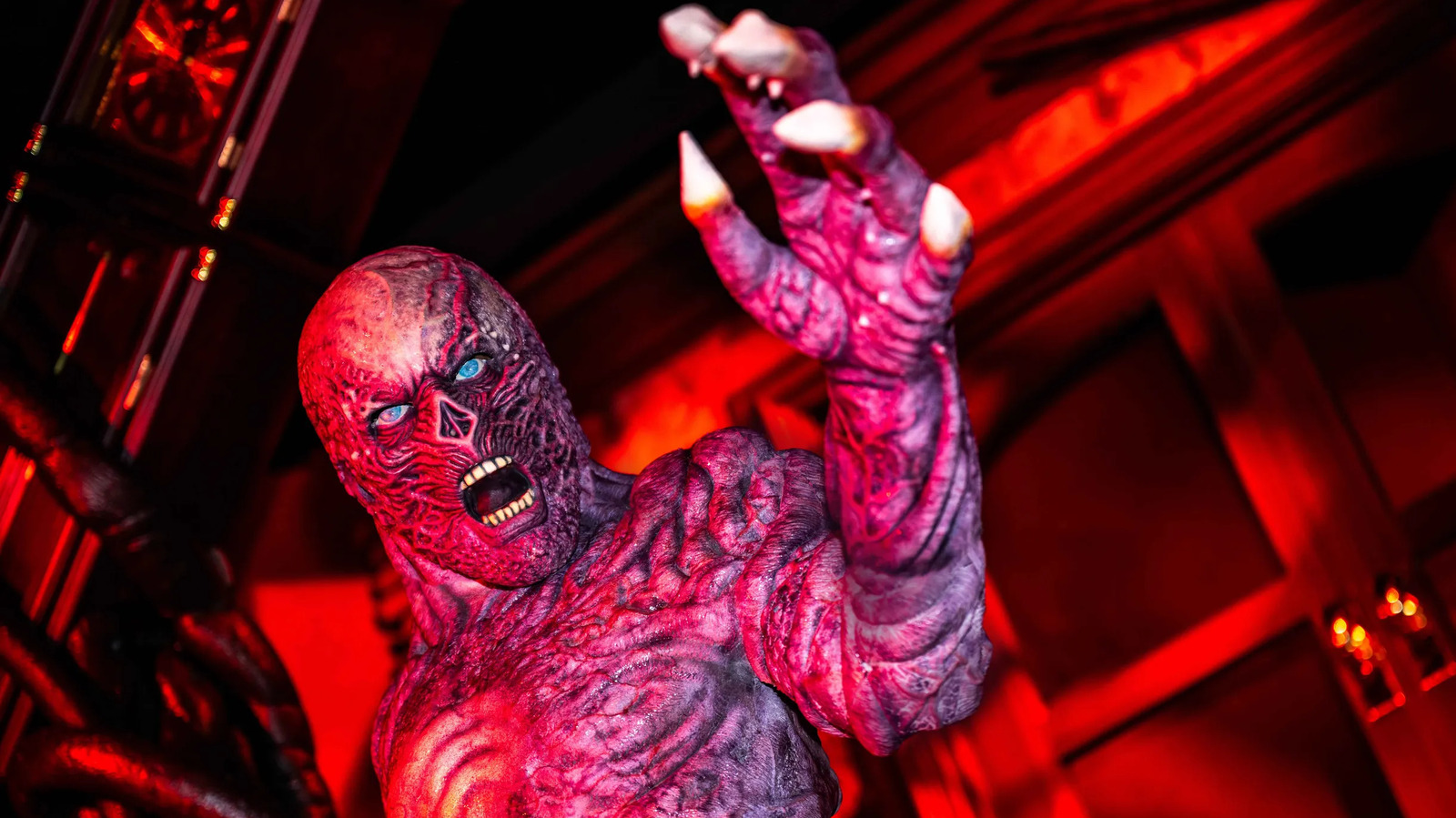 Chucky: Ultimate Kill Count is like a museum waltz through Charles Lee Ray's dielight reel. Chucky narrates you through rooms containing spotlight kills from both USA & SYFY's series and the films, but there's no real rhyme or reason. We start in the Play Pals toy factory (Good Guys Factory! according to the entry facade) where an eye-bulging victim pays homage to "Child's Play 2" — but then we pass another corpse that looks like Chief Warren Kincaid from "Bride of Chucky"? 
The TV series gets prime placement as focal environments are Home, Hospital, and Christmas, which makes the scattered movie references feel a bit random. There are also minimal scare actors (none as Chucky), so the haunted house feels more like one of those Christmas display walkthroughs except with rather unfortunate Devon Sawa dummies and way more stabbings. Continuity is an afterthought, feeling more like promotional material versus a terrifying confrontation with Chucky and his family.
The haunted house ultimately earns forgiveness because all the Chucky dolls are animatronic. Scare actors are replaced with emotive, seemingly possessed Chucky replications that lunge from Good Guy boxes, swing chainsaws under fireplaces, and show glimpses of the puppeteering magic that brings Chucky to life time and again. Those with vested interests in Chucky's filmography and television seasons will be tickled by violent Easter eggs aimed at superfans, but others may struggle with a haunted house that isn't very scary. The only jump scares come during the exit portion, where every iteration of Chucky — including a Chucky Kaiju — attacks from all angles, but even then those horrors are muted. Chucky: Ultimate Kill Count is for the fans, lifted by superstrengths called animatronics and nostalgia.