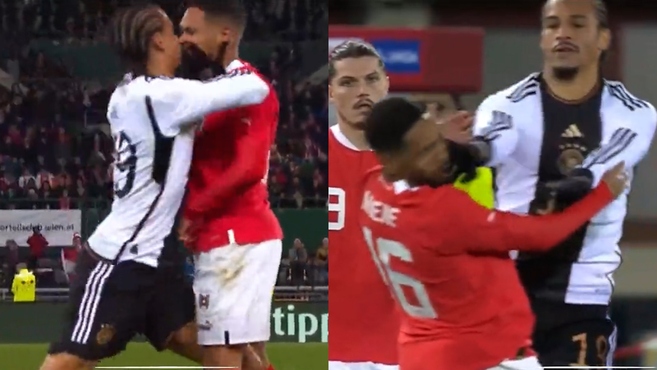 A despite the arrival of Julian Nagelsmann, Germany She's still struggling a little with herself. Today, In a friendly against Austria, they lost 2-0 leaving a bad image. However, the most striking thing about the match was the expulsion of Leroy San in the 49th minute.
The winger received a Phillipp Mwene's reprehensible entry in the center of the field. Furthermore, The Austrian player confronted him while Sane was still getting up. This caused The German lost his patience and gave him a strong push in the chest.. Where it touches the neck and face.
Obviously, the action cost him direct red and a small fight broke out between the two teams. Fortunately, it didn't go any further.