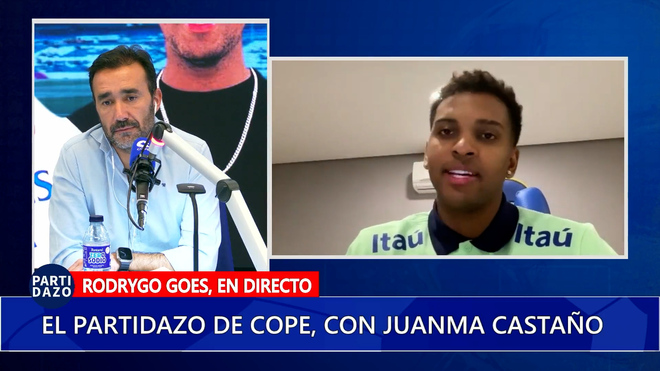 Hace just sayz das, Rodrygo He insisted that he accepted his role as 9 even though it was not the place he liked most nor where he believed he could do his best. However, now those words have been taken with the wind, or rather by Real Madrid's injury plague. With the two new victims, Camavinga and ViniciusRodrygo's analysis of a scheme, the 4-2-2 with a diamond that, according to him, most benefited Bellingham, is now a dead letter.
For now, it is most likely that Rodrygo will abandon this position that has generated so much debate. Ancelotti expected more from the Brazilian this campaign and, now if possible, the striker will have to take on a more relevant role. In the shadow of Vinicius and Bellingham and without Benzema already in the team, Rodrygo has the opportunity to show his weight in the group. Without all these players mentioned, it is normal for the coach to give him the freedom he demanded. His natural position has always been more on the left, but with Vini he had to change sides and with Jude he played up front. Now, that 9 position could be for Joselu.
He woke up at the right time
Rodrygo has been in the eye of the storm almost the entire season due to his goal drought, but he seems to have woken up in recent games. He scored a goal on the first day of the League on 12 August. and it was only in the last match, against Valencia, on November 11th, that the Brazilian scored again with two goals and two assists, without Bellingham on the field. Just before scoring a goal in each game against Bragawhich leaves him with a total balance of five goals and four assists in 17 games.
Ancelotti will be forced to rebuild his eleven, given the eight casualties he has at the moment. The coach and the club opted for Rodrygo with this latest renovation until 2028. So far, the striker has been growing since arriving at Real Madrid in the 19-20 season, but he doesn't have top scorer numbers. In his 182 games in white, he scored 42 goals and 36 assists. His best year was his last, with 19 goals and eleven assists, although he always stood out for his decisive role in crucial moments, especially in the Champions League.