The group CEO of Ryanair received a pair of pies to the head on Thursday.
Michael O'Leary took two pies to the head in succession from a pair of female climate protesters, getting one to the face and one to the back of his head, according to reports and video of the incident. He was near the European Union building in Brussels at the time.
Photos posted by Ryanair on the Elon Musk-owned social media platform X, formerly Twitter, showed the Ireland-based airline executive holding a spiral-bound petition with cream on his cheek and the back of his head.
One of the women involved in the incident said to him, "Stop the pollution of the f—ing planes," Sky News reported.
BOEING LANDS MASSIVE MAX 10-JET ORDER FROM RYANAIR
The petition he held pertained to airspace above France and the strikes that French air traffic controllers have launched this year. The company has asked the EU Commission to "protect EU passengers and overflights" when the strikes happen so that planes can pass through the airspace.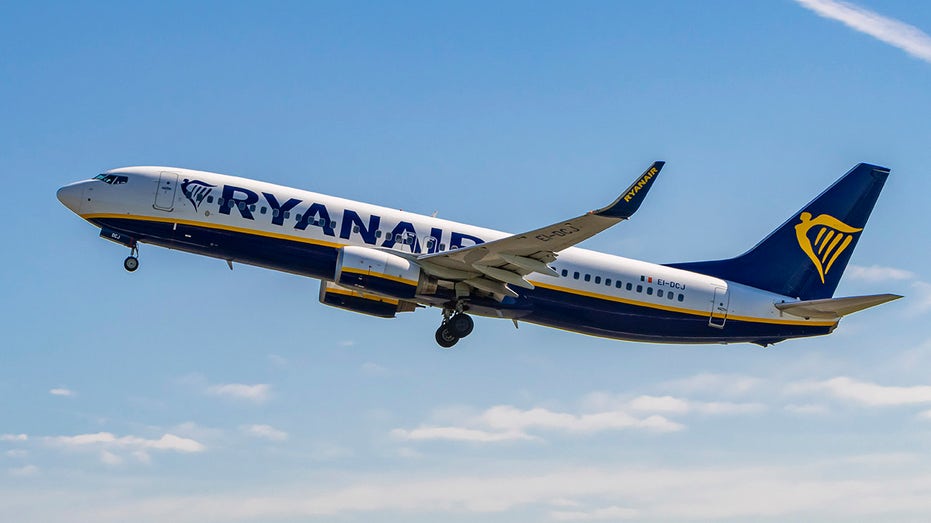 A social media post from Ryanair said the petition has garnered signatures from 1.5 million people. On the airline's website, it pegged the number at 1.8 million.
O'Leary wanted European Commission President Ursula von der Leyen to receive the petition from him while in Brussels, according to reports. Ryanair has attributed more than 4,000 of its flight cancellations in 2023 to the strikes.
GET FOX BUSINESS ON THE GO BY CLICKING HERE
The Irish Independent reported that O'Leary at one point said, "I love cream cakes, they're my favorite" after the pie incident.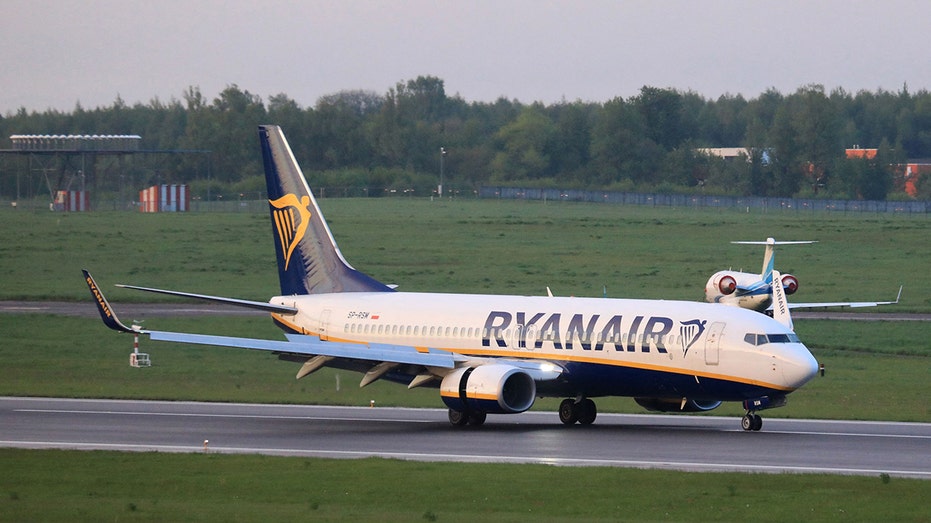 O'Leary has headed Ryanair as group CEO for more than four years, with his contract currently slated to run through July 2028. Prior to that role, he held the Ryanair CEO position for more than two decades, according to the airline's website.
Ryanair planes carried more than 18.9 million travelers in August, with the two preceding months coming in at 18.7 million and 17.4 million passengers, respectively, the company reported.
THREE RYANAIR PASSENGERS REMOVED FROM FLIGHT AFTER BRAWL ERUPTS: VIDEO