Entertainment
Oppenheimer Is Now The Highest-Grossing Biopic Of All Time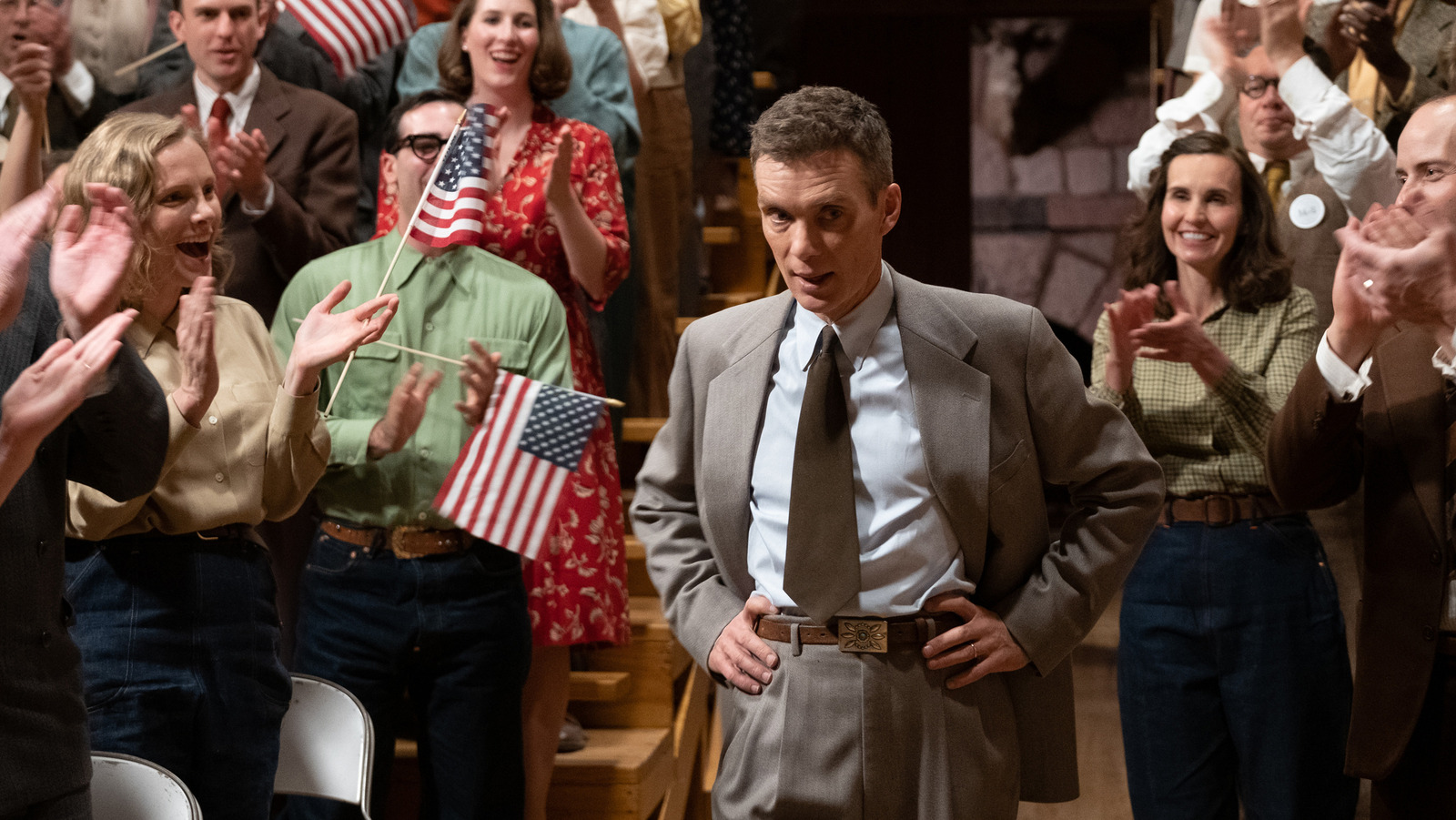 Weirdly, film studios now seem to dislike the word "biopic." The objection was understandable in the case of last year's controversial pic "Blonde," which was based on a book that imagines a fictionalized take on the life of Marilyn Monroe, but the fact that all biopics are fictionalized to a certain extent created a lot of confusion. But this year, ahead of the release of "Maestro," a film starring Bradley Cooper as composer Leonard Bernstein, Netflix contacted members of the press to specifically request that the term "biographical drama" be used instead.
Perhaps this is partly driven by consciousness of the fact that biopics are cynically perceived as awards bait, particularly since "Bohemian Rhapsody" swept the 2019 Oscars, picking up four wins despite very mixed reviews. Unlike "Oppenheimer," which was boldly and successfully placed as a big summer movie, "Bohemian Rhapsody" had a strategic awards season release, hitting theaters in November 2018, maintaining a steady hold through the winter, and getting a couple of early 2019 boosts thanks to the Oscars coverage and subsequent wins. (It's worth noting that box office records aren't typically adjusted for inflation, and the global total for "Bohemian Rhapsody" would actually be equivalent to around $1.1 billion in 2023 dollars.)
While you might assume that the success of biopics correlates with how famous the subject is, the highest-grossing films in the genre are mostly ones where the "based on a true story" aspect is an extra edge instead of the main hook. These include war film "American Sniper" ($547.4 million worldwide), musical extravaganza "The Greatest Showman" ($435.7 million), and Martin Scorsese's "The Wolf of Wall Street" ($406.8 million). While the world's love of Queen might have been the driving force for "Bohemian Rhapsody," the record-breaking take for "Oppenheimer" probably owes more to the apocalyptic weight of the subject matter and the strength of Nolan's brand as an auteur filmmaker. Plus, of course, all those expensive IMAX tickets.