News
Ontario Teachers Pension Plan Board Decreases Stake in Roblox Co. Amid Mixed Earnings Report and Insider Sales
On September 17, 2023, it was revealed that the Ontario Teachers Pension Plan Board has lowered its stake in Roblox Co. (NYSE:RBLX) by 59.7% during the first quarter. According to their most recent filing with the Securities & Exchange Commission, the institutional investor now owns 9,667 shares of the company's stock after selling 14,327 shares in the quarter. As of its most recent SEC filing, Ontario Teachers Pension Plan Board's holdings in Roblox were valued at $435,000.
This news comes after Roblox recently announced its earnings results on August 9th. The company reported earnings per share of ($0.46) for the quarter, which met the consensus estimate of ($0.46). However, there was some disappointment as the company's revenue for the quarter was $780.69 million, slightly lower than the consensus estimate of $784.99 million.
Roblox had a negative net margin of 46.81% and a negative return on equity of 399.93%. Despite this, there was still a positive note as the company's revenue increased by 22% compared to the same quarter last year.
Looking ahead, sell-side analysts predict that Roblox Co. will post -1.91 EPS for the current fiscal year.
In other news related to Roblox, Director Gregory Baszucki sold 8,333 shares of the firm's stock on August 28th at an average price of $27.03 per share, totaling $225,240.99. Following this transaction, Baszucki now owns 9,855,268 shares of the company's stock valued at $266,387,894.04.
Furthermore, CFO Michael Guthrie sold 14,363 shares of Roblox's stock on August 21st at an average price of $27.14 per share for a total transaction value of $389,811.82. Following this sale, Guthrie now directly owns 272,937 shares of the company's stock valued at approximately $7,407,510.18.
Over the last quarter, insiders at Roblox have sold a significant amount of company stock. A total of 981,875 shares were sold by insiders with a value of $32,192,224. It is important to note that insiders currently own 27.67% of the company's stock.
In conclusion, the Ontario Teachers Pension Plan Board's decision to lower its stake in Roblox Co. reflects their evolving investment strategy. Despite some disappointment in revenue figures and negative net margins for the most recent quarter, Roblox continues to demonstrate growth potential in its earnings and revenue compared to the same period last year. The recent insider sales indicate a change in ownership within the company but do not necessarily reflect its overall performance or prospects for future success. Investors will be watching closely as Roblox progresses in the coming months.
Wipro Limited WIT Strong Buy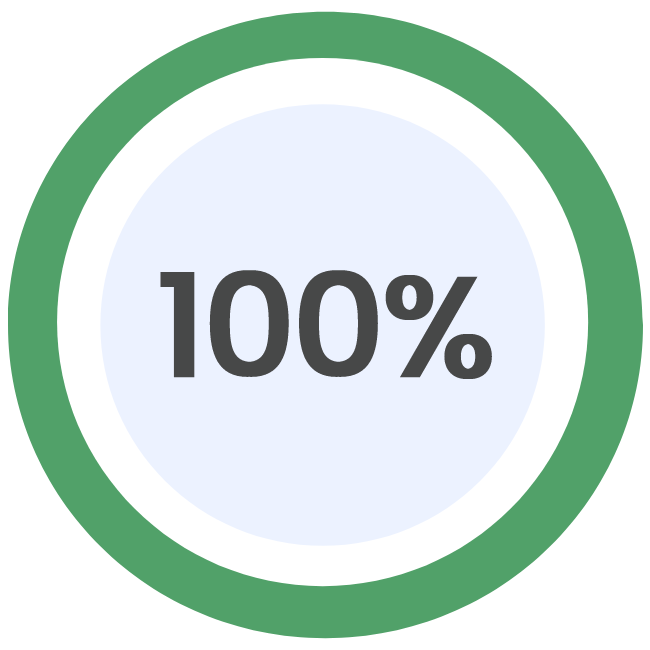 Updated on: 18/09/2023
Hedge Funds and Institutional Investors Show Confidence in Roblox's Growth Potential
---
Roblox Co., the popular online gaming platform, has recently caught the attention of several hedge funds and institutional investors, leading to an increase in their stake in the company. Macquarie Group Ltd. saw its stake in Roblox surge by 107.3% during the first quarter, now owning 11,911 shares worth $536,000 after acquiring an additional 6,166 shares. Similarly, Arete Wealth Advisors LLC entered the scene with a new stake of approximately $565,000 in Roblox.
Further bolstering investor confidence in Roblox, Ameriprise Financial Inc. increased its holdings by 6.5%, now owning a staggering 625,140 shares valued at $28,119,000. Advisory Services Network LLC also demonstrated their faith in the company by increasing their holdings by 102%, resulting in ownership of 45,582 shares worth $2,050,000. Rockefeller Capital Management L.P., not wanting to be left behind, also raised its stakes in Roblox by 8.3% and now possesses 25,287 shares valued at $1,137,000.
Looking at these figures as a whole reveals that hedge funds and institutional investors own a significant portion of Roblox's stock – approximately 69.92%. This notable ownership highlights the market's confidence in both Roblox's potential for growth and its ability to generate profitable returns.
On Friday morning (September 17), Roblox Co.'s stock opened on the New York Stock Exchange (NYSE) at $27.91. The publicly traded company currently boasts a market capitalization of approximately $15.82 billion. Its price-to-earnings ratio stands at -14.85 while reflecting a beta factor of 1.69 – demonstrating higher volatility compared to average market movements.
Throughout the past year from September 2022 to September 2023 – on one extreme end – we observe Roblox hitting a 52-week low of $25.32, leaving investors wary. On the other hand, it is encouraging for stakeholders to know that the company reached a 52-week high of $47.67, signifying promising potential for future gains.
Examining Roblox's financial structure and liquidity position, we note that it operates with a debt-to-equity ratio of 6.12, which suggests higher reliance on borrowing to finance its operations compared to equity financing. The quick ratio and current ratio both stand at 1.10, indicating that Roblox has sufficient short-term assets to cover its current liabilities without facing significant cash flow issues.
In terms of moving averages, investors have been tracking Roblox Co.'s stock performance closely. Data from the past 50 days reveal a moving average price of $33.76, while looking back at the past 200 days shows a slightly higher figure at $38.33 per share.
Numerous research reports have examined Roblox over recent months and have provided valuable insights into the company's prospects and performance. Citigroup analysts reduced their target price on Roblox's stock from $53.00 to $51.00 in August but maintained a "buy" rating on the stock.
Morgan Stanley previously considered Roblox as an "underweight" investment but upgraded their rating to an "equal weight" while raising the price target from $26.00 to $30.00 in early August – alluding to a more favorable outlook for the company.
Wedbush analysts also expressed optimism by upgrading their rating on Roblox stock from "neutral" to "outperform," setting a price target of $37.00 per share in their report in early August.
On the contrary, DA Davidson analysts reduced their price target on Roblox's shares from $55.00 to $45.00 but maintained their recommendation of "buy."
Lastly, Truist Financial analysts lowered their price target from $45.00 to $35.00 while holding a "hold" rating on the stock.
These varying opinions demonstrate the complexity of evaluating Roblox's future performance and its potential rewards versus risks. However, when we consider the overall ratings from a selection of investment analysts, it becomes apparent that sentiment towards Roblox is mixed. Of the analysts surveyed, four have rated the stock as a sell, five maintained a hold rating, and thirteen have assigned it a buy rating.
Based on data compiled by Bloomberg, Roblox currently has an average rating of "Hold" and a consensus price target of $38.36. It is important for investors to be aware of these ratings and adjust their investment strategies accordingly.
In conclusion, the recent rise in hedge funds' and institutional investors' holdings in Roblox highlights their confidence in the company's growth potential. Despite facing ups and downs in its stock price over the past year, Roblox continues to attract attention from both optimistic and cautious analysts alike. As with any investment decision, thorough research and analysis are crucial for investors interested in navigating this ever-evolving market successfully.