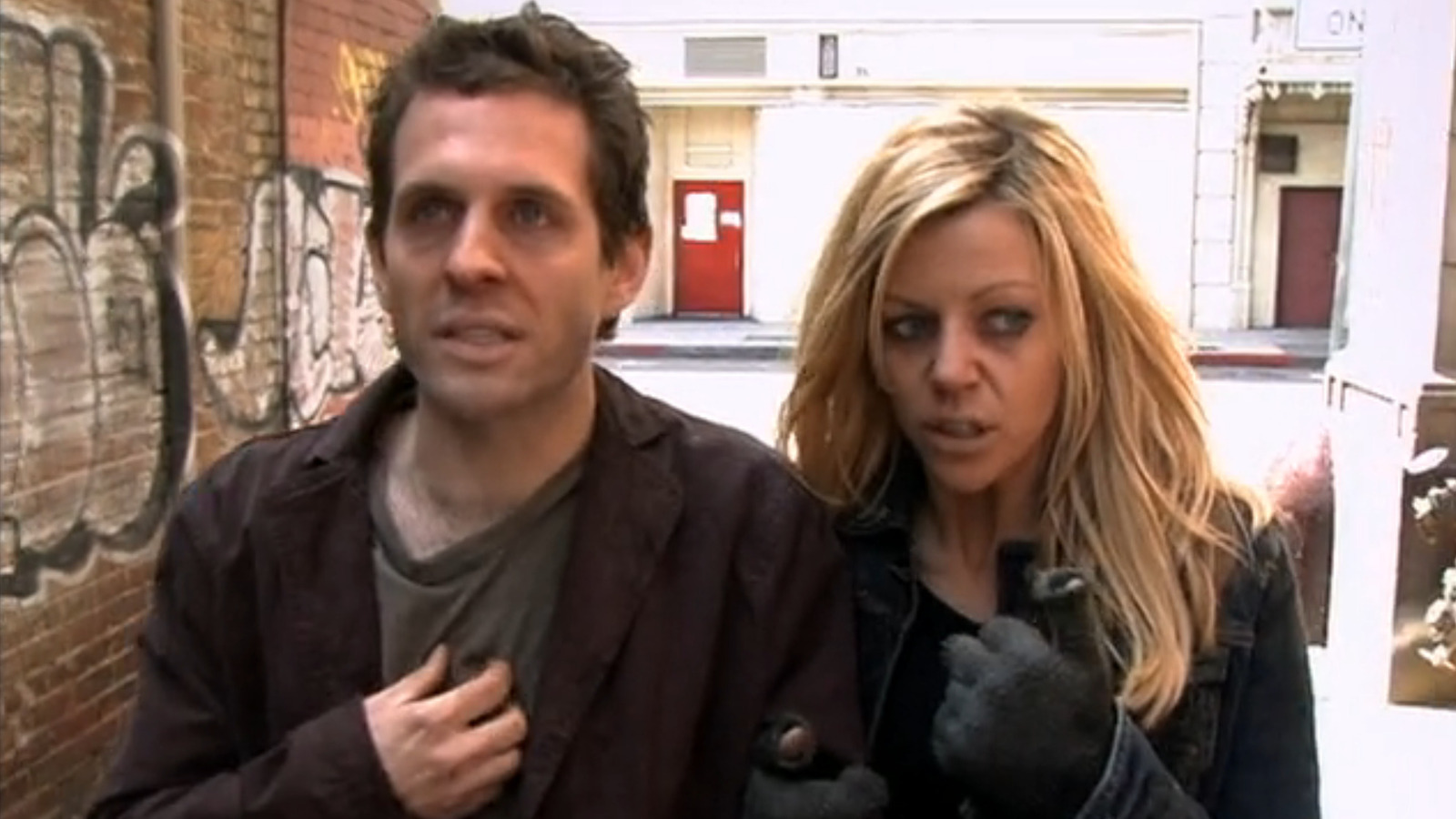 In the episode, Dennis and Dee quit their jobs at Paddy's Pub and go on unemployment, then try to get on welfare when the unemployment runs out. While enjoying the fruits of their non-labor, they sit on the front stoop of a building with a couple of beers wrapped in brown paper bags and drunkenly sing Biz Markie's "Just a Friend." It's a great scene that's beloved by fans, but according to Olson, it apparently impressed the locals too:
"This has been a real longterm favorite. That was so much fun to shoot. Any time Glenn and I can play drunk or on drugs together it's fantastic. Singing [Biz] on the steps in Philadelphia was awesome. I remember it was hot and locals were gathered around watching. That was a really fun moment. The episode really showed us that Dee is extremely gullible, that she knows nothing, that she is susceptible to bad behavior, and that she'll follow Dennis anywhere — even though she can't stand him."
It's not a huge surprise that folks were drawn to the pair and their boom box, as the late, great Markie's song is a hangout classic, and Olson and Howerton's fake-drunk, offkey singing is hilarious. It also showcased Dee's willingness to trust her twin, even though he almost always leads her into trouble. Then again, what fun would "It's Always Sunny" be without a bit of trouble? 
All 16 seasons of "It's Always Sunny in Philadelphia" are available to stream on Hulu and FXNOW.