Sports
Nick Wright raises major doubts on Brock Purdy despite 49ers' demolition of Steelers
On Sunday, Brock Purdy and the San Francisco 49ers demolished the Pittsburgh Steelers 30-7 to commence their NFC West title defense on a good note.
Purdy, who played his first ever season opener as a pro, was simply excellent in that game, completing 19 of 29 passes for 220 yards and two touchdowns to Brandon Aiyuk. He made history in the process, becoming the first NFL QB ever to win his first six regular-season starts and throw at least two touchdowns in each of them.
Such a performance has 49ers fans excited at the prospect of one of the most successful Mr. Irrelevants leading the team to another Super Bowl, their first since 1994. In fact, defensive end Nick Bosa would claim that Purdy "shut some haters up."
•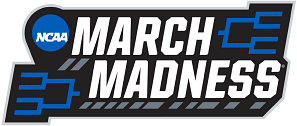 " data-lazy="//staticg.sportskeeda.com/skm/assets/promotional-content/2023/nfl/start-sit/desktop_w2.png?h=412″ />

---
Nick Wright thinks Brock Purdy, 49ers still have a long way to go before contending fro Super Bowl
There are still some haters out there who still do not believe that Brock Purdy has become elite. One of them in Nick Wright, who said Monday on Fox Sports 1's First Things First:
"I would have thought when Jimmy G [Garoppolo] went down, and we got the final pick of the draft to step in, that everyone would agree that this is amazing we're getting this in real life and not just in a thought exercise.
"But a real-life test, an experiment with Christian McCaffrey, Deebo Samuel, Brandon Aiyuk, George Kittle, Trent Williams? Can you drop anybody in and have that offense work? And when Mr. Irrelevant comes in and goes undefeated, they'd be like, 'Well, I guess you can!' Instead, everyone is like, 'This kid is amazing!' I don't believe it."
He then explained why:
"If you drop in Derek Carr are they worse? Kirk Cousins? Or if you drop in Matt Stafford are they better? If you drop in Mac Jones are they the same? Are there ten quarterbacks in the league that you could drop in that would make them worse?""
---
Praise for Brock Purdy continues after Week 1 performance
Nevertheless, the haters are few and far between for Purdy, who continues to receive adulation from his team. Recently, Brandon Aiyuk himself appeared on KNBR's Murph and Mac and said of his quarterback:
"I'm enjoying playing with him. He gives us confidence every single week. He gives us a bunch of confidence."
Good Morning Football host Kyle Brandt, meanwhile, compared Purdy to a certain former starter for one of the San Francisco 49ers' NFC West rivals:
"He looks like young Russell Wilson. Like first couple years in the league Russell Wilson. Just a gamer. Mobile. He had jukes out there and he's throwing across his body. He looked really good."
Next up for the 49ers is a visit to the intrastate rival Los Angeles Rams on Sunday, September 17.