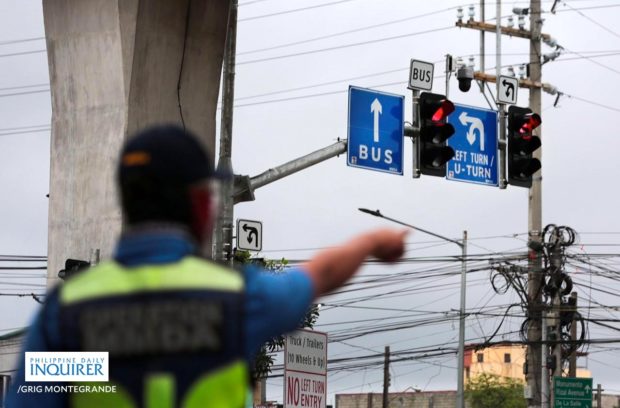 MANILA, Philippines – Despite the ongoing transport strike entering its second day, the Metropolitan Manila Development Authority (MMDA) declared that the number coding scheme would resume on Tuesday.
In a statement released on Monday, the MMDA said that the number coding scheme will resume from 7am to 10am and from 5pm to 10am
"Under the scheme, vehicles are not allowed to ply on major streets in Metro Manila based on the last digit of license plates during the said coding hours," MMDA said.
READ: LTFRB plans dialogue with Piston to cancel transport strike on November 20
Exempt from coding are public vehicles, transport network service vehicles (TNVS), motorcycles, garbage trucks, marked government vehicles, fuel tankers, marked media vehicles, fire trucks, ambulances and vehicles that transport products perishables or essential goods.
READ: MMDA: Strike fails to disable Metro Manila's public transportation system
The MMDA resumed the number coding scheme after suspending it on Monday due to the scheduled three-day Pinagkaisang Samahan ng mga Tsuper transport strike at Nationwide Operators in protest against the December 31 deadline for the consolidation of traditional jeepneys of public utility.
But in its assessment, the MMDA said the strike failed to paralyze the transportation system in Metro Manila.
MMDA Acting President Don Artes also noted that while the suspension of the number coding scheme in Metro Manila helped alleviate the anticipated impact of the transportation strike, it resulted in a heavier traffic flow.