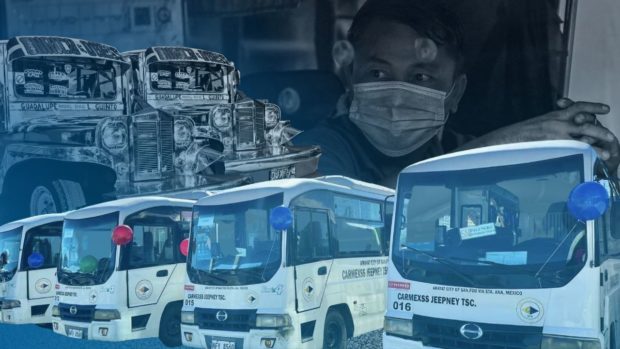 HONOLULU — Despite its traditional appearance, the iconic Philippine Jeep is "being heavily modernized" as part of the country's efforts to lower its carbon footprint and help mitigate the impact of climate change, according to President Marcos .
Speaking at the Daniel K. Inouye Asia-Pacific Center for Security Studies here on Monday, the President also highlighted the Philippine jeepney before discussing regional security issues before an audience of experts and US officials.
The program moderator noticed the "small artifacts" on the table next to the President before answering questions from the audience.
"These are jeepneys. If you don't know what a jeepney is, these are the jeeps that were left by the Americans after the war (World War II), which were converted into transportation systems," said Marcos.
He said these represented "a very large percentage of our transportation system."
"And the reason we highlight them is because we are in the middle of an effort to go all electric when it comes to public transportation," he added.
The President said: "This is our ongoing effort in response, of course, to climate change – to improve the mix of energy consumption and supply, from traditional fossil fuel to more renewable energy."
"And that's why we put them here to remind everyone that despite their very traditional look, [the jeepneys] they are being heavily modernized," said Marcos.
He presented his plan for the traditional Philippine jeepney as drivers and operators in Metro Manila and other provinces held protests ahead of the Dec. 31 deadline for consolidating franchises under the government's utility vehicle modernization program. INQ