Manchester United CEO Richard Arnold has doubled down on the club's claim that Mason Greenwood won't be returning to the team.
Greenwood joined La Liga side Getafe on loan in the summer after the Red Devils announced that he wouldn't be reinstated into the first team. The 21-year-old was acquitted of all sexual assault-related charges earlier this year after his arrest in January 2022.
Many wondered whether the young striker was sent out on loan rather than sold permanently to allow time to pass. Some question whether Manchester United will consider reinstating Greenwood once that loan expires.
However, Arnold seemingly refuted those suggestions in an all-staff meeting on Monday. The Athletic reports that the club's CEO stated:
"There's no expectation of Mason playing for Manchester United."
Manchester United conducted their own investigation into their academy graduate which took many months. They announced he would separate from the club with a statement on August 21:
"All those involved, including Mason, recognise the difficulties with him recommencing his career at Manchester United. It has therefore been mutually agreed that it would be most appropriate for him to do so away from Old Trafford, and we will now work with Mason to achieve that outcome."
Mason reenwood has since joined Getafe and made his first appearance since January 2022 for the La Liga side this past weekend. The loan deal is for one season and it contains a termination clause although this is usually mandatory in all loan agreements.
---
Manchester United reportedly planned to reinstate Mason Greenwood before receiving backlash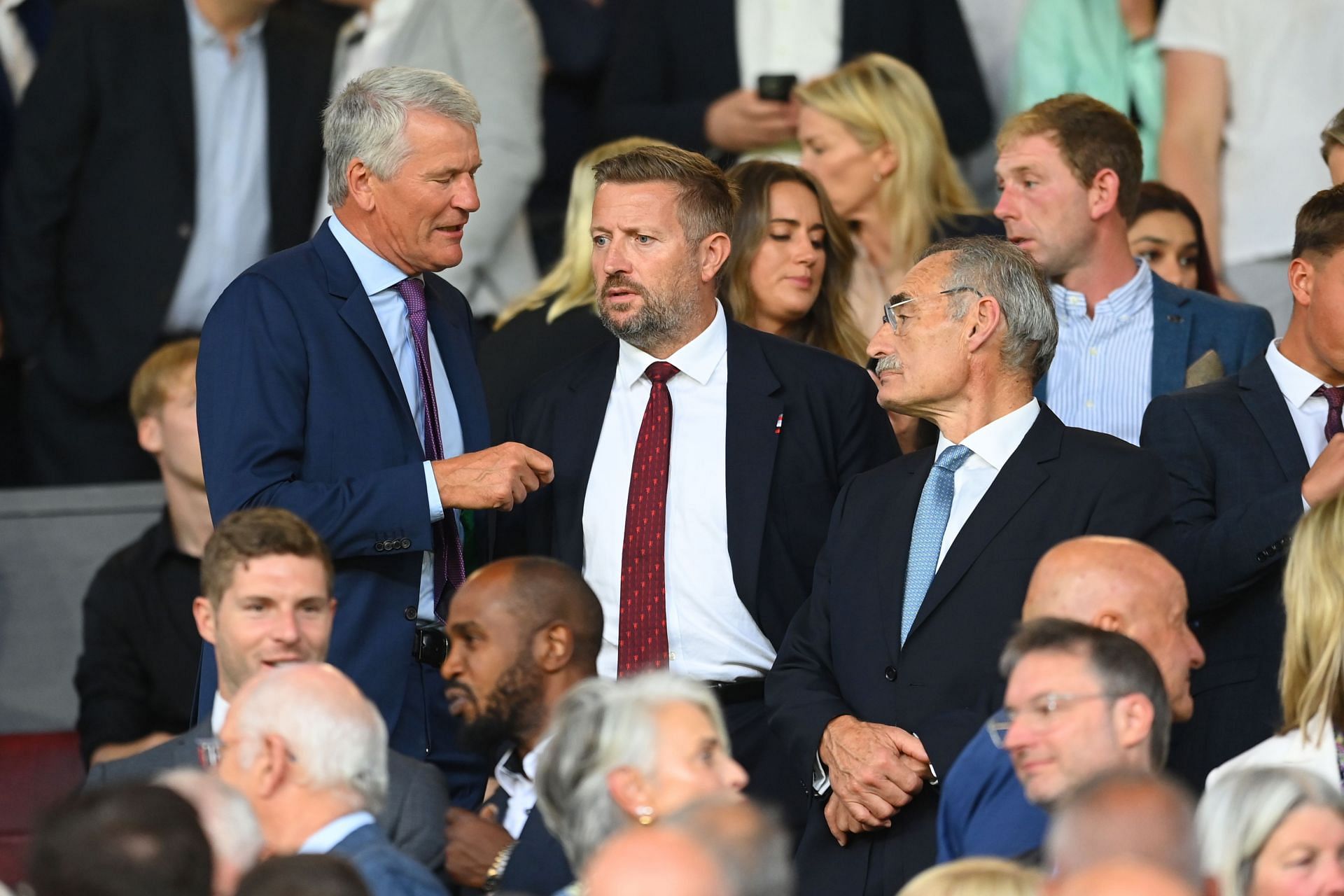 According to the aforementioned source, Arnold had informed United staff in early August that the plan was to reintroduce Mason Greenwood into Erik ten Hag's squad.
The Premier League giants conducted a six-month investigation into the circumstances of his arrest. They claim that the evidence that reached the public domain didn't paint the full picture of what led to the player's arrest. They said on their website:
"Based on the evidence available to us, we have concluded that the material posted online did not provide a full picture and that Mason did not commit the offences in respect of which he was originally charged."
However, it was acknowledged by both United and Greenwood that the best course of action was to separate. The uproar from fans and the media regarding his return proved to be a significant turning point in a U-turn performed by Arnold.
Mason Greenwood made 129 appearances across competitions during his time at Old Trafford, scoring 35 goals and providing 12 assists. His last appearance for the club came in January 2022 in a 1-0 win against West Ham United.