Life Style
Luxury cruise ship with 206 passengers runs aground in Greenland
A luxury cruise ship carrying 206 passengers and crew is stranded at a remote national park in Greenland, with the nearest rescue vessel days away, authorities said. 
The Danish military's Joint Arctic Command (JAC) said the Ocean Explorer ran aground on Monday in Alpefjord in Northeast Greenland National Park, about 870 miles northeast of Greenland's capital Nuuk. Personnel from the Sirius Dog Sled Patrol, an elite Danish naval unit, have boarded the ship to assess the situation. 
No one was injured, and there were no reports of anyone in danger, JAC said.
"A cruise ship in trouble in the national park is obviously a worry. The nearest help is far away, our units are far away, and the weather can be very unfavorable," JAC head of operations, Commander Brian Jensen, said in the statement Tuesday.
CARNIVAL CRUISE SHIP PASSENGER AIRLIFTED BY COAST GUARD 180 MILES FROM CAPE COD, MASSACHUSETTS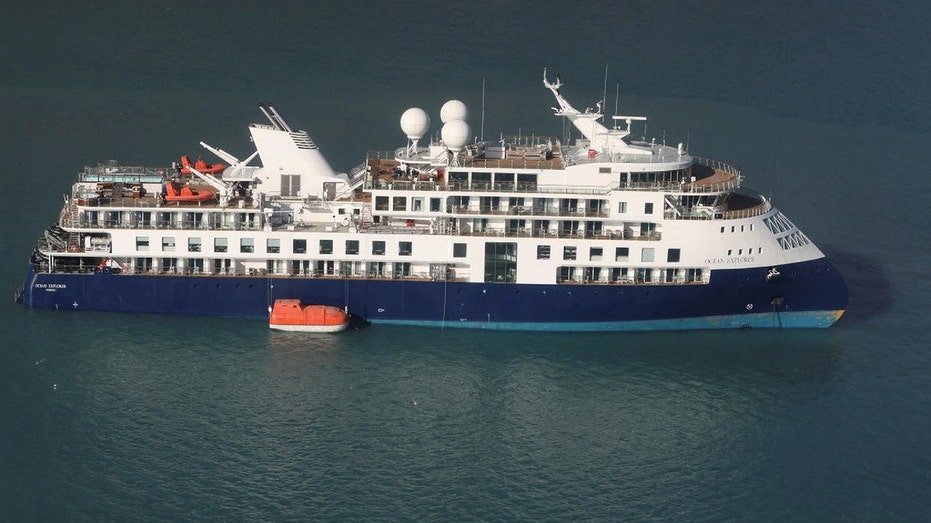 "However, in this specific situation, we do not see any immediate danger to human life or the environment, which is reassuring," he added.
The cruise operator, Aurora Expeditions, told Reuters that all aboard were safe and well.
"There is no immediate danger to themselves, the vessel or the surrounding environment," the Australia-based company said, per Reuters.
Officials said the ship remains stuck Wednesday after Tuesday's tide failed to lift the 341-foot vessel enough to free it.
ROYAL CARRIBEAN CRUISE PASSENGER WHO 'COULD NOT SWIM' GOES OVERBOARD IN SINGAPORE STRAIT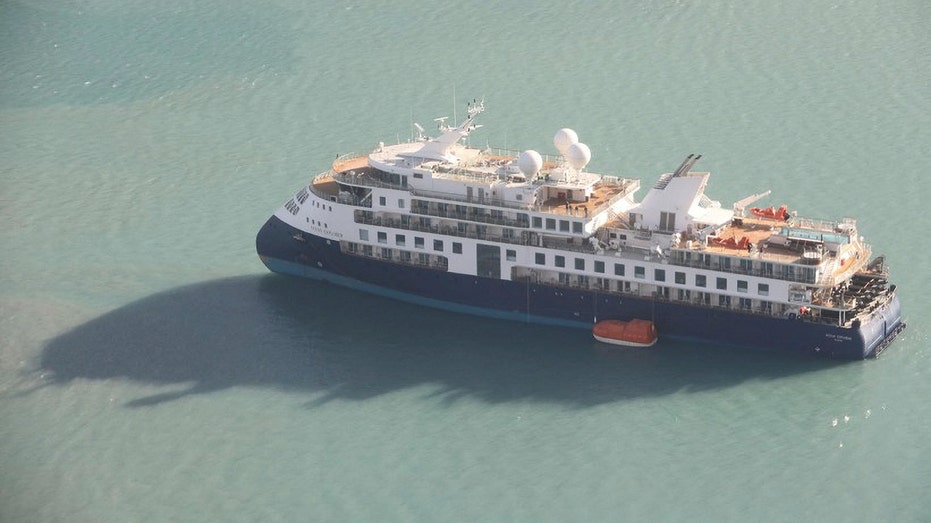 "The tide that came in during the day, local time, did not provide the desired help to sail on," the JAC said in a statement.
Authorities said crew members and passengers are in a "difficult situation" but, despite their circumstances, "the atmosphere on the ship is good and everyone on board is fine." 
"There are no indications that the ship has suffered serious damage from the foundation," the JAC said.
An inspection vessel, the Knud Rasmussen, is en route toward the grounded cruise ship and is expected to arrive on Friday morning, authorities said. 
CELEBRITY CRUISES NOROVIRUS OUTBREAK LEAVES MORE THAN 175 SICK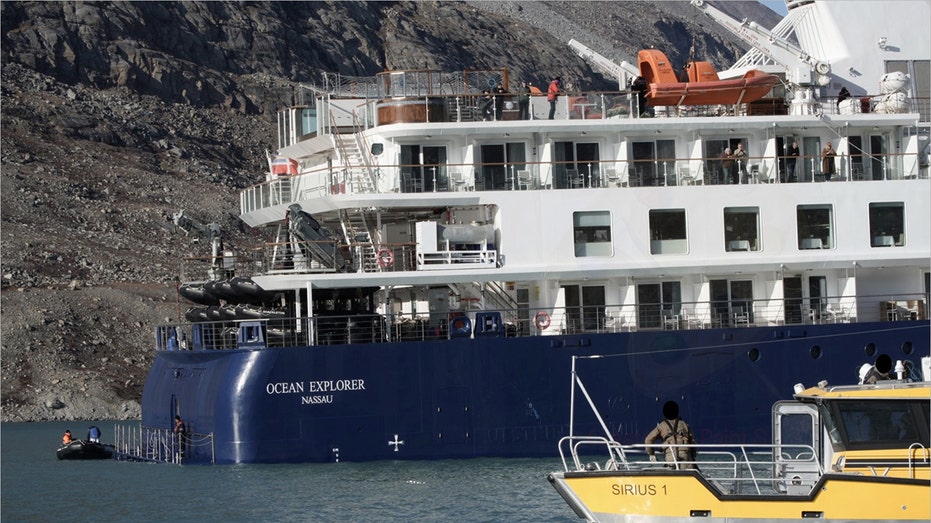 Photos taken by a Danish air force plane on Tuesday showed the Ocean Explorer sitting upright in calm waters with the sun shining.
Danish authorities said they have contacted nearby ships to see whether they would be able to help free the Ocean Explorer. 
CLICK HERE TO GET THE FOX NEWS APP
Built in 2021, the Ocean Explorer is an Infinity-class vessel which can accommodate 134 passengers. According to Aurora Expeditions' website, the ship was "purpose-built for expedition travel to the world's most remote destinations." 
Greenland, a semi-sovereign territory of Denmark in the North Atlantic Ocean with a population of just 57,000, attracts tourists with its rugged landscape and a vast ice cap that covers much of the island.
Reuters contributed to this report.