JCPenney, the 121-year-old department store, is trying to revive its business by focusing on working families – who it sees as its core customers – as the current economy weighs on Americans' wallets and the retail industry.
As part of its transformation after filing for bankruptcy in May 2020, CEO Marc Rosen – who took the helm in 2021 – said that the company has been revamping its product offering, making sure it's a cheaper alternative to other department stores, to boost customer frequency. 
With the right product portfolio, Rosen said that JCPenney shoppers won't have to trade off between fashion and value. He added that they won't have cut back as much on discretionary spending, a trend that has accelerated over the past few years as inflation weighs on households.
RETAIL THEFT IS A 'PERSISTENT THREAT' THAT'S ONLY GETTING WORSE: NRF CEO MATT SHAY
"I think the unique thing about JCPenney is that we can give that shopping experience where the customer doesn't have to make those trade-offs," Rosen said in an interview with FOX Business.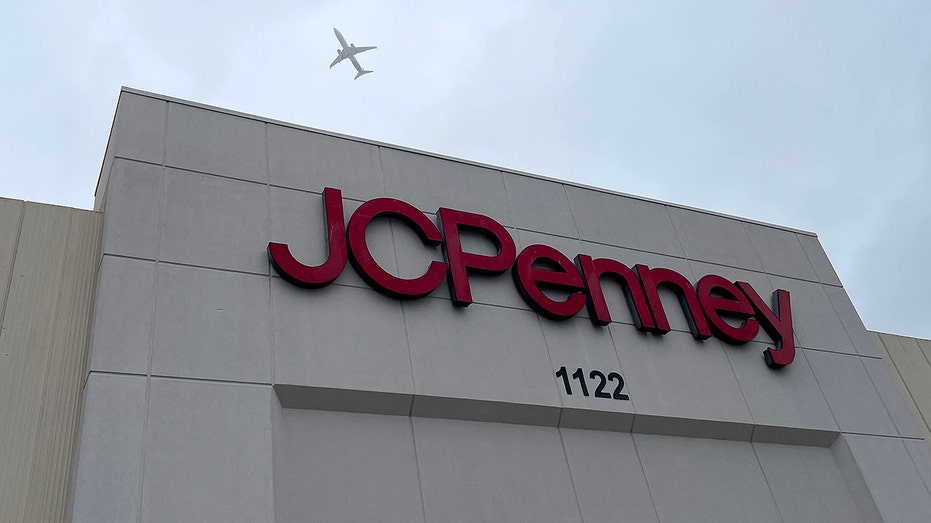 The former Walmart and Levi Strauss executive said that JCPenney's revamped product portfolio, which includes 25 relaunched private label brands, has proven successful for its customer base, which he describes as the "working American families."
"It's the core of America. It is the teachers who are teaching our kids in school, it is the construction workers who are building our homes and building the places we go to work and the medical workers who are taking care of us and of our families," he said.
Over the last couple of years, those families have seen out-of-pocket expenses rise by $700 on a monthly basis, Rosen said.
In the past three years, the company has seen more than 50 million customers come through its doors, but the goal has been to get those people shopping more frequently and to visit more areas of the store, according to Rosen.
KROGER WARNS OF WEAKER SALES, FURTHER STRESS FOR CONSUMERS
Since last fall, following what has been a multi-year decline in customer frequency, Rosen said the company has seen a 5% increase in the frequency of customer visits. In some of its important customer segments, it saw a more than 20% increase.
"That gives us the confidence that we can get the product right when we focus on the customer, and we get the shopping experience right, this is going to work," he said. 
To build on this momentum, the company recently announced that it will be investing more than $1 billion into the business over the next three years. Rosen said the investment, to revamp its current store portfolio, is self-funded.
GET FOX BUSINESS ON THE GO BY CLICKING HERE
Rosen plans to remodel the existing store fleet – about 670 locations – with new paint, lighting and improving the fitting room experience. The funds will also be invested to enhance in-store technology and improve its website in part by updating product imagery and the search function. 
"We're in a really fortunate place right now where we have a very clean balance sheet," he said. "We have less than half a billion dollars of debt, which gives us a lot of financial flexibility, and we're generating a lot of cash flow from the operations, which lets us reinvest that."