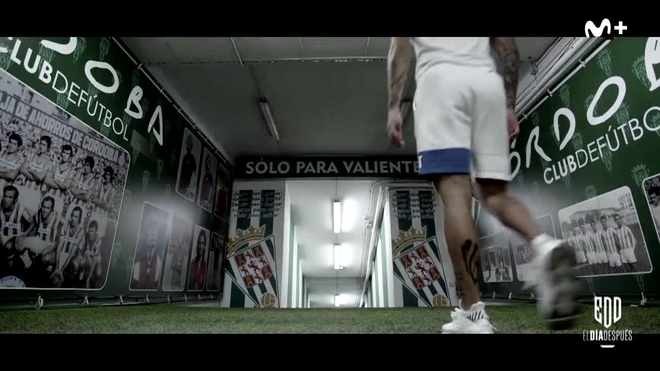 Dragisa GudeljSerbian defender Crdoba and brother of the Sevilla player Nemanja Gudeljborn again on March 25, 2023 after suffer cardiac arrest in El Arcngel while playing a match against Racing de Ferrol.
When they tell you that your heart stopped for three and a half minutes, the world stops too.

Dragisa Gudelj in Primera Plana
"You see more black, black and close your eyes. My father was with me, no one can imagine the feeling he had when he saw his son dead in the field", recalled Dragisa Gudelj, who His life was turned off for three and a half minutes.at the end of August in The Day After Movistar+.
Dragrisa Gudelj in 'Gol a Gol' about her cardiac arrest: "At that moment I didn't know what happened. It seemed like it was just a second"
Dragrisa Gudelj, whom They had to intervene to give him an automatic defibrillator (ICD). Basically, he acknowledged in an interview given to Canal Sur's 'Gol a Gol' program that "it's not easy to go back to the place where you died".
Regarding his memories of the cardiac arrest, he explained that "at that moment I didn't know what happened. It seemed like a second. I wanted to continue playing because I didn't want to leave the team without me."
Regarding her recovery process to return to playing football, Dragisa Gudelj shared that "it became clear to me that if I didn't overcome the mental part I would never be able to return to my level or continue to improve. , is where the "Fear is. When you step into the grass and find yourself back in the place where you died, it's not easy. Those months were quite difficult, but they made me change my life as a person. I had to change my chip."
Dragrisa Gudelj explains the call she received from Christian Eriksen
Dragrisa Gudelj explained that she was very excited about the call from Christian EriksenDanish midfielder for Manchester United who He suffered a cardiac arrest playing for Denmark at Euro 2021.
I left this world for five minutes

Christian Eriksen
"It was a very special connection. It was the third day of hospitalization and they told me that I had to get the ICD. I had a lot of questions and talked to him for an hour. He cleared my doubts. He "He went through the same thing as me and he knew my feelings. He helped me a lot. I only have nice words for him", said the defender from Breda (Netherlands).