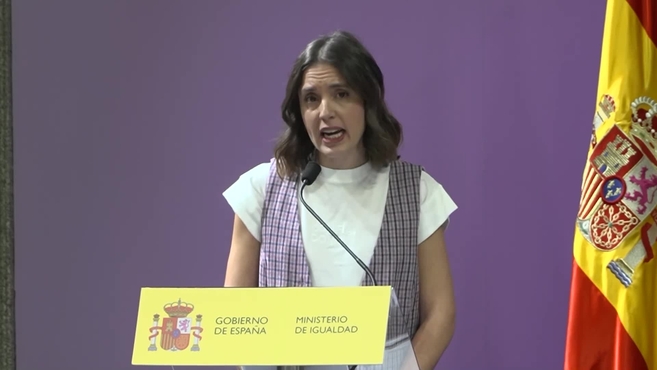 ANDThis Tuesday, November 21st, the exchange of portfolios and the inauguration of the ministers of the Spanish Constitution took place with the presence of King Felipe VI. The joke of that moment was that our Minister of Equality, Ana Redondowho promised the position before the monarch and highlighted the presence of women pointing out "council of ministers… and ministers, of course".
Subsequently, Irene Montero was in charge of giving up the seat to the socialist politician. Podemos disappears from ministerial positions, so the former Minister of Equality took advantage of her intervention to attack the Government, Pedro Sánchez and also Sumar.
"I wish him the best of luck, but I don't think it's the most important thing an Equality Minister needs. I hope you have and surround yourself with the best team. May they never leave you alone. And that he has the courage to bother the President of the Government's 40 and 50 year old male friends."Montero stood out with the presence of Ana Redondo practically at his side.
Irene Montero: "Pedro Sánchez breaks the unity of a democratic bloc"
The politician also wanted to highlight that "feminism is a very powerful movement that wins rights by asking questions that no one has asked before and propose new answers that make us happier."
At one point during his appearance, he directly addressed Ione Belarra. "Dear Minister Belarra, today Pedro Sánchez expels us from this Government. It is precisely because we did what we said we would do: put institutions at the service of promoting feminist rights", said the former minister.
"Pedro Sánchez expels us from this Government and thus breaks the unity of a democratic bloc in which we all need each other more than ever.. But hope is even stronger than before because we already know it is possible", concluded Irene Montero, who was very upset with the PSOE's decision to dismiss Podemos from the coalition government.