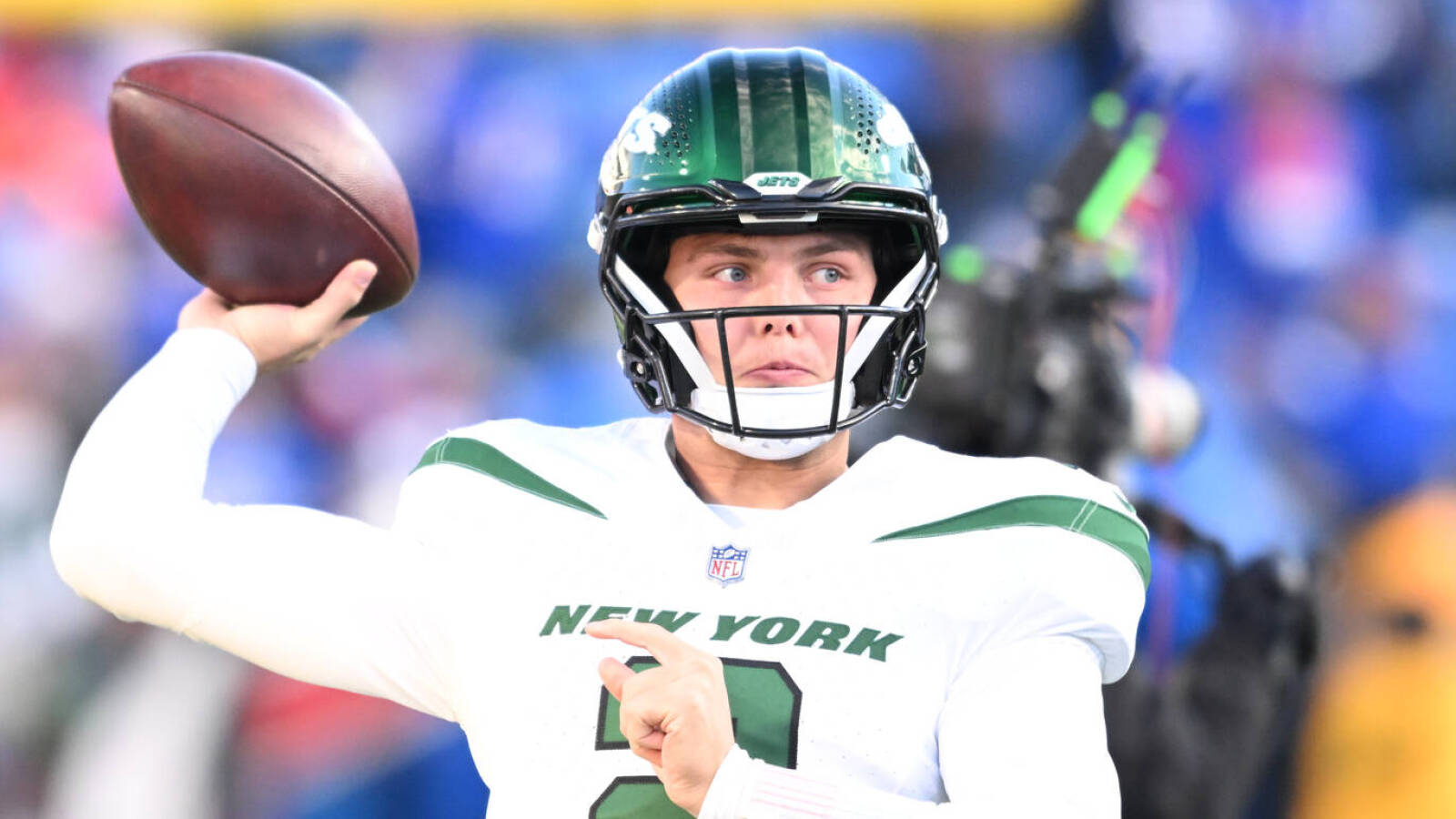 Retired quarterback and current NFL Today analyst Boomer Esiason suggested earlier this month that New York Jets players had "lost confidence in" starting signal-caller Zach Wilson.
NFL insider Connor Hughes SNY provided more information on this topic after Jets head coach Robert Saleh benched Wilson during Sunday's 32-6 loss to the Buffalo Bills, which dropped New York to 4-6.
"One player isn't attacking that badly, but there is a feeling among some in the team that their overall attacking problems are made worse by the struggles in midfield," explained Hughes. "Fundamentally, Wilson's inability to be a playmaker on offense leads to confusion elsewhere. The Jets can't just pursue Wilson and hope he gets better and waste the rest of the year."
Saleh and offensive coordinator Nathaniel Hackett recently insisted that Wilson isn't the only thing wrong with the Jets' offense. These coaches may be right, but Hughes mentioned that Gang Green currently has one touchdown in their last 46 offensive possessions. Behind ESPN, The Jets rank 30th in the NFL with an average of 270.3 yards of offense per game and 30th with an average of 15.0 points per contest. Meanwhile, Wilson is ranked thirty in the league among qualified players with a campaign-adjusted QBR of 30.8.
It was no secret last fall that at least some Jets players wanted a healthy Mike White to play over Wilson, and in late September, Saleh suggested he was at risk of a locker room revolt if he continued to put Wilson on the team this season despite his poor play. History suggests that neither primary backup Tim Boyle nor practice squad option Trevor Siemian will look like a good Aaron Rodgers, but still, Salih may have to do the rest of his squad a favor and switch to either Boyle or Siemian for this game. home game against the Miami Dolphins 7-3.
From Monday morning chance checker listed the Jets as 7.5-point underdogs to the Dolphins.