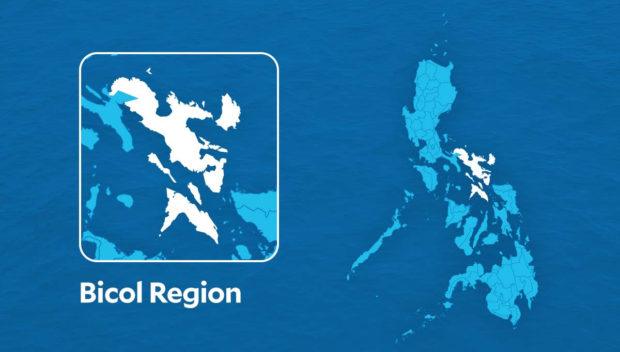 LEGAZPI CITY — Widespread flooding caused by heavy rains due to a shear line prevented families in low-lying areas of the Bicol region from returning home on Tuesday, leading to the suspension of classes, local officials said.
The city of Uson in the province of Masbate, one of the hardest hit, required the evacuation of 114 families (340 people) in the villages of Magsaysay, Barangay Buenavista, after the Buracan River, on the border of the two villages, overflowed its banks on Monday morning on Friday, with water rising to 1 meter, said Cherry Mae Alvaro, head of the city's disaster risk reduction and management office.
"The affected areas are along the path of the water that runs downstream from the mountainous area, and the river outlet is under construction right now, so it has caused the water to flow back into the community instead of out to sea," Alvaro said in a phone interview Tuesday.
Elsewhere in Masbate, six families (24 people) were evacuated in Dimasalang and three families (11 people) in the towns of San Pascual, said Gremil Alexis Naz, spokesperson for the Bicol Civil Defense Office, by phone on Tuesday .
Flooding was also reported in Masbate town and Mobo town, he added. In Sorsogon, widespread flooding was reported in four villages in Bulan town.
Classes at all levels in public and private schools have been suspended in the provinces of Masbate, Camarines Sur, Albay and Catanduanes; and kindergarten to high school in Sorsogon. INQ