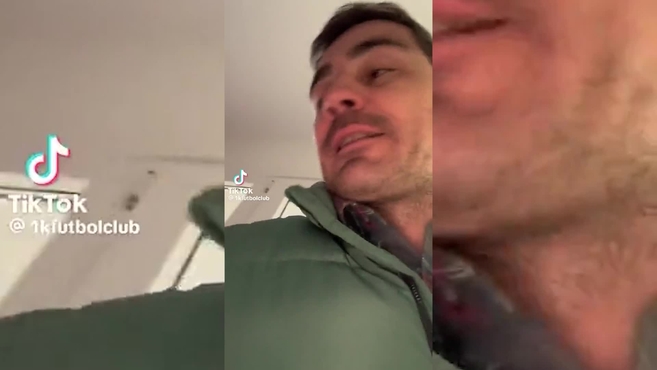 sIf anyone has been flirting with the League of Kings for months, it's Xokas. The Galician streamer has dreamed of entering the Kosmos competition for some time, but confirmation has not yet arrived. A few days ago, the content creator even accused certain presidents of "lack of commitment", and it seems that one of them got the hint.: Casillas Iker.
Therefore, before the 1K FC game, in the fifth round of the Kingdom Cup, Iker Casillas wanted to confirm his continuity in the Kings League competitions, to end with an explicit message to Xokas, after a play on words with the verb "collide" with one of his companions the transmission.
Iker Casillas eliminates any possibility of Xokas joining the Kings League
"So much so that some say presidents are bad. That some of us don't give a fuck, that we don't want to be here, well, I'll stay with you and we'll make this League of Kings", Iker Casillas began while heading to the 1K FC set. "You shock me", he commented laughing with his partner to make the first reference to the Galician streamer.
"Xokas, come out, boy! Oh, goodbye, majete". Doubts were dispelled when Iker Casillas directly cited ElXokas, who has talked so much about his possible Kings League team in recent weeks. There is still no official news on club changes in the Kosmos competitionwhich is already preparing the Copa del Rey playoffs that will end at the Palau Sant Jordi.
Iker Casillas: "Get lost, Xokas! Do you want to be here, Xokas? Tomorrow"
In a selfie before the game, shouting "game day", Iker Casillas once again remembered the creator of the content. "Xokas, leave, Xokas! Goodbye, Xokas. Do you want to be here, Xokas? Tomorrow"; to the The former professional goalkeeper mocked the possibility of the Galician ending up playing for a team from the Liga dos Reis..