Business
Howard Schultz steps down from Starbucks board
Howard Schultz is retiring from Starbucks — again.
Starbucks said Schultz, its former CEO and longtime leader, would step down from the coffee chain's board of directors, effective Wednesday, fully exiting the company's leadership after he returned last year to help it navigate labor and operational challenges. 
The Seattle-based company said Schultz's departure from the board was planned. He ended his third tenure as Starbucks's CEO in March, with former Reckitt Benckiser CEO Laxman Narasimhan taking over the role.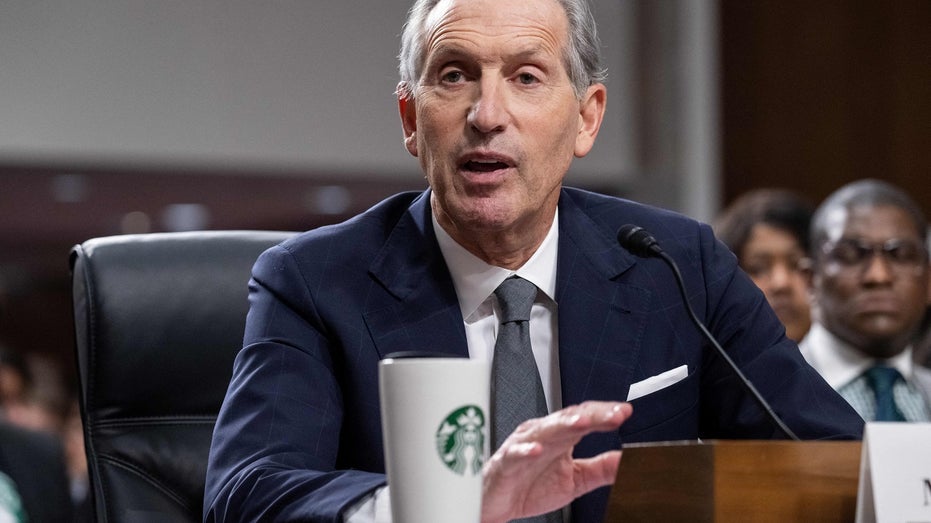 Schultz, 70, built Starbucks from a local coffee shop into a global chain over the decades. He said Wednesday he would focus on his family foundation and various philanthropic and entrepreneurial investments.
STARBUCKS EMPLOYEES, STORES ACROSS US STRIKE OVER ALLEGED 'HYPOCRITICAL TREATMENT' OF LGBTQ+ COMMUNITY
"I look forward to supporting this next generation of leaders to steward Starbucks into the future as a customer, supporter and advocate in my role as chairman emeritus," Schultz said in a statement. The company said he would hold no operational or fiduciary roles.
Ticker
Security
Last
Change
Change %
SBUX
STARBUCKS CORP.
96.93
+0.69
+0.72%
Starbucks's leadership has been in flux over the past year-and-a-half. Kevin Johnson stepped down as chief executive and board director in April 2022, after leading the company for five years. Starbucks then called back Schultz to the CEO and board roles to help steer the company at what it described as an inflection point.
The company at the time said Schultz would serve as interim CEO, though it didn't specify how long he would remain on the board.
Schultz remains one of the company's largest shareholders. Starbucks said in a securities filing Wednesday that it would continue to provide Schultz and his spouse with security in light of his recent CEO role, with the services evaluated annually. Starbucks said it would also reimburse Schultz for his monthly health-insurance premiums. The company paid Schultz a $1 salary when he returned to Starbucks as CEO last year.
Starbucks shares declined slightly in after-hours trading Wednesday, after closing 0.7% higher.
As he stepped back into the CEO role, Schultz pledged to reinvest in Starbucks's baristas and operations through a strategic plan initiated in 2022, saying the company needed to improve its service and appeal to its employees.
STARBUCKS PROFITS BEAT ESTIMATES, SHARES DIVE ON OUTLOOK
Schultz promised to rectify missteps that he said Starbucks made coming out of the Covid-19 pandemic, while he sought to rear a new generation of company leaders. He and other executives pledged to spend billions of dollars to expand employee benefits, upgrade cafes and install new equipment to make serving elaborate iced coffee beverages easier.
Starbucks's board presided over a search for its next permanent CEO, and announced the selection of Narasimhan last September. Narasimhan trained under Schultz and other Starbucks leaders for roughly six months before officially taking the helm in March.
Narasimhan is Starbucks's first CEO from outside the company. Narasimhan said Wednesday he offered his respect to Schultz, and that the company will continue to invest in its workers and business.
Schultz has stepped away from Starbucks before, only to return at times that he said the company required course-correcting or new leadership.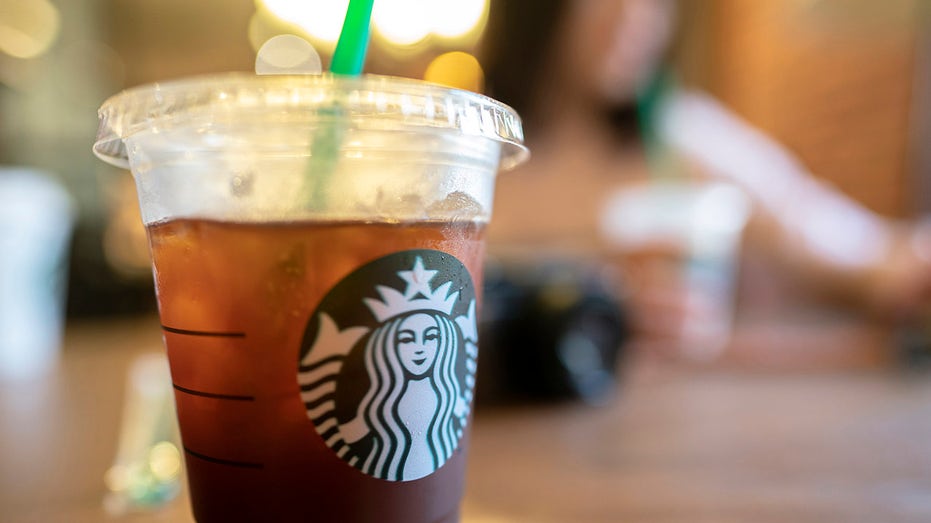 Schultz took over leadership of Starbucks in 1987 after he acquired the then-local coffee enterprise, overseeing its expansion until stepping down as its CEO in 2000. He returned to the role in 2008 as the company sought to improve its performance, and handed the job off to Johnson in 2017. Schultz remained on Starbucks's board as executive chairman until retiring in 2018.
FORMER STARBUCKS CEO DEFENDS LABOR PRACTICES IN SENATE HEARING
Following Schultz's return to the company last year, he brought aboard a new senior executive specializing in worker relations. The company's general counsel and chief operating officer also left Starbucks during his most recent tenure.
Starbucks said Wednesday that it was appointing Wei Zhang to its board effective Oct. 1. Zhang, most recently a senior adviser to Alibaba Group, previously served as the president of Alibaba Pictures, which has invested in American in recent years.