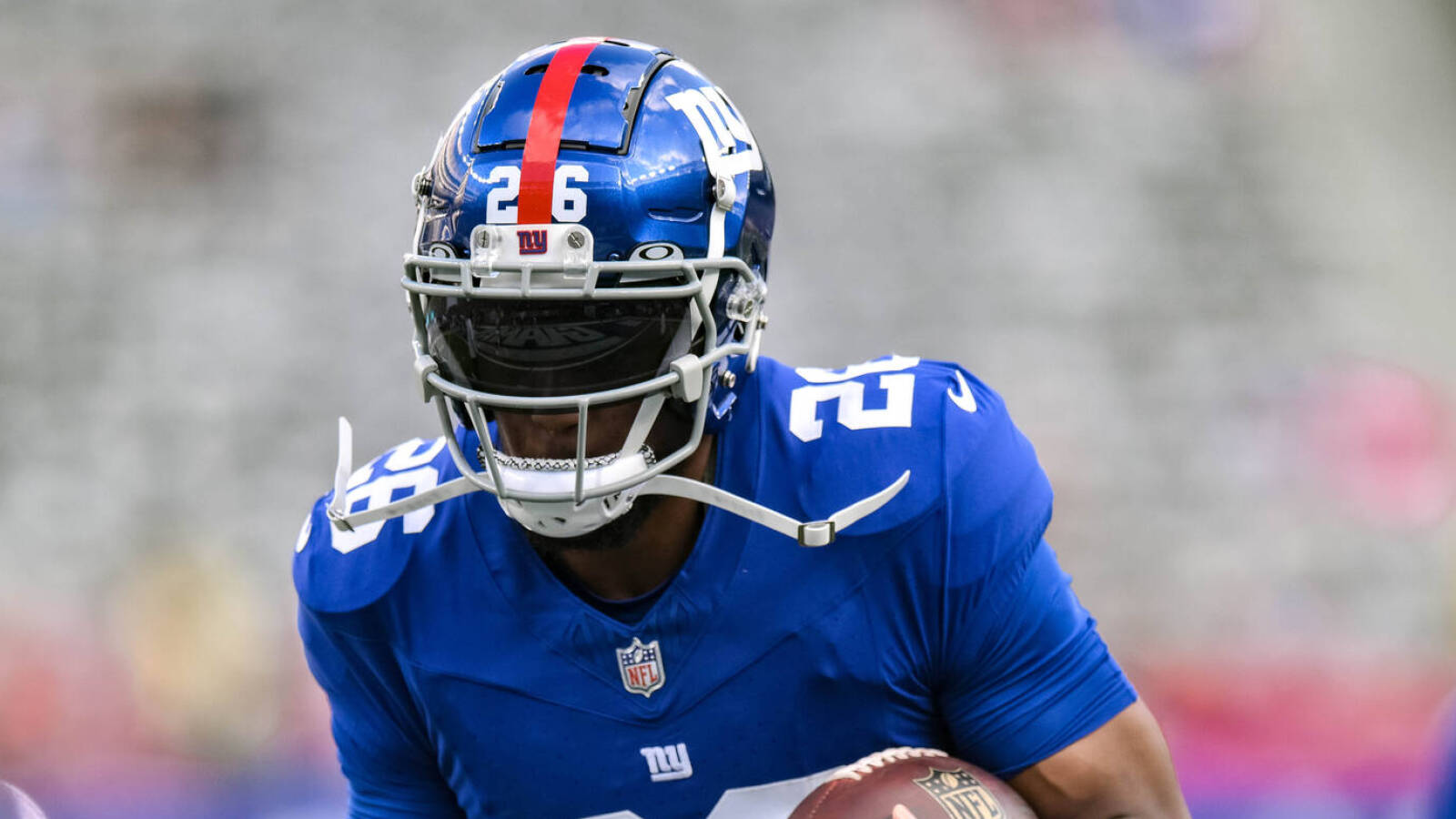 Running back Saquon Barkley suggested before the trade deadline that he had no regrets about signing an amended one-year franchise agreement to report to the New York Giants in time to have a tough season for everyone involved.
Barkley sang a similar tune at the annual Thanksgiving turkey drive at the Bronx River Community Center.
"I'm just grateful for everything," Barkley said during the event, saying he's still with the Giants, per Bridget Reilly from the New York Post. "You know, I'm trying to really focus on this. Just be blessed. Another day of life. I have a beautiful family, a healthy family. I wake up and play a kid's game and I get paid a lot of money for it.
Barkley failed to get a long-term contract he liked before signing a deal that doesn't prevent Giants general manager Joe Schoen from re-hiring the 26-year-old this March. The No. 2 overall pick in the 2018 NFL Draft missed three games earlier this season with ankle problems, and his 3-8 Giants team could be drafting a replacement for injured quarterback Daniel Jones, a good friend of Barkley's, in a few months.
"I don't get too involved in this and other things," Barkley added. "I'm just grateful that I get to do what I have to do."
Barkley raised eyebrows when he said last week that he realized "loyalty means nothing" because life in the NFL is "ultimately a business." The business may take the sixth-year pro, who was born in the Bronx, away from the Big Apple this spring, but he will remain committed to helping those in the region as long as he is employed by the Giants.
"I feel like it's special to come here and see the look on their face, put a smile on their face," Barkley explained about handing out turkeys in person.
Then, undrafted rookie quarterback Tommy DeVito leads the Giants into Sunday's home game against the 2-8 New England Patriots. From Tuesday afternoon chance checker listed the Giants as 3.5-point underdogs in this matchup.