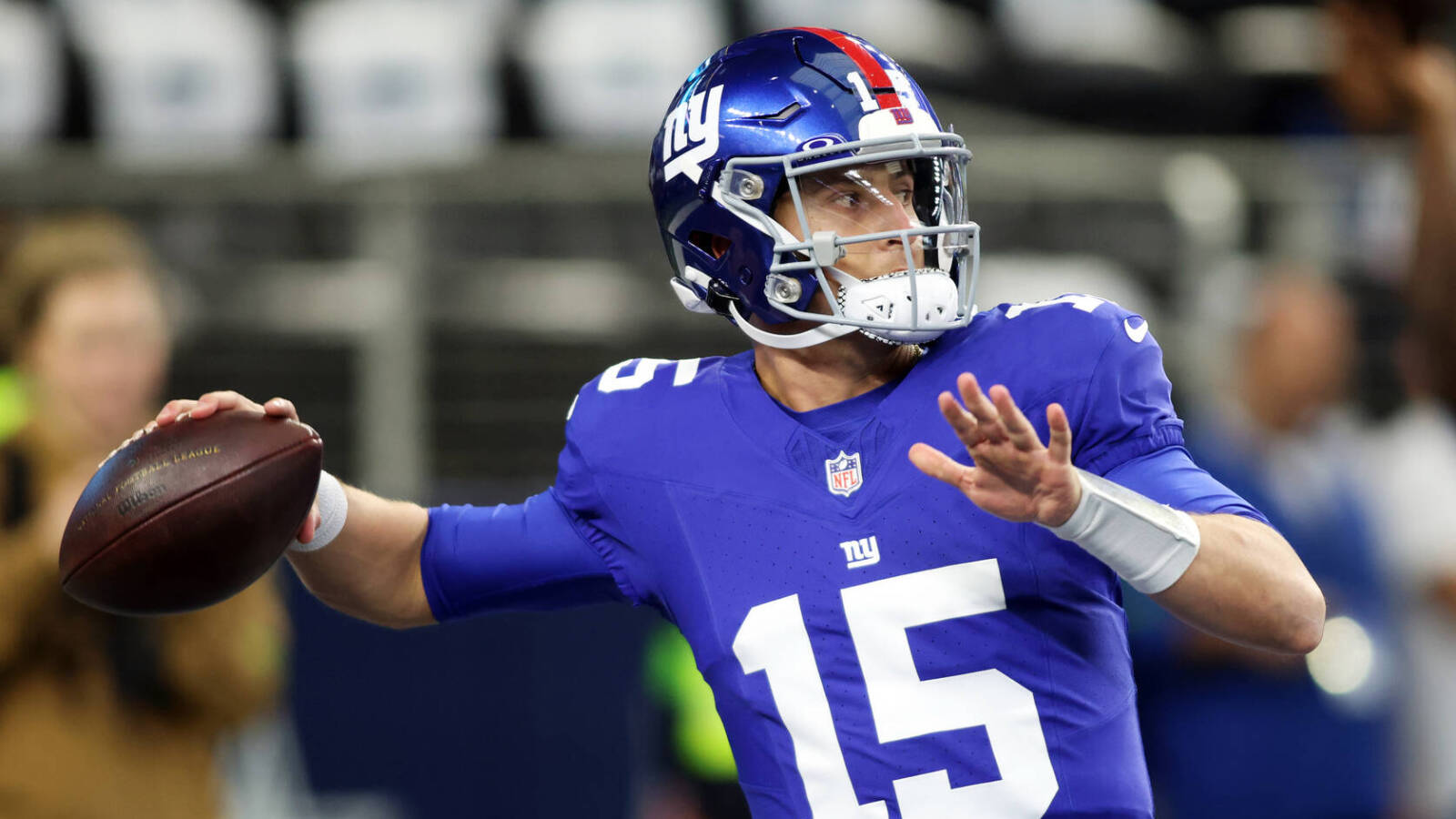 Injured New York Giants quarterback Daniel Jones had high praise for undrafted rookie Tommy DeVito after DeVito led the club to a 31-19 victory over the Washington Commanders last Sunday.
Behind Ben Krimmel from SNY Jones said during Tuesday's appearance on FanDuel TV's "Up & Adams" that DeVito "has something about him," even though DeVito isn't playing until this fall because both Jones and primary backup Tyrod Taylor are sidelined due to physical failures.
"He's confident but very hard-working, a good guy who came in and did everything he could to improve and continue to develop, and that's why he was ready for the last few games," Jones added of DeVito. "It was nice working in the room with him, he's a good player."
DeVito he recorded nine sacks against Washington, but also completed 18 of 26 passes for 246 yards and three touchdowns in a victory that improved the Giants' record to 3-8. He will remain at the top of the rankings at least through next Sunday's home game against the 2-8 New England Patriots.
As for Jones, he suffered a season-ending torn anterior cruciate ligament (ACL) on November 5 and has become the subject of many rumors and reports as the Giants may get away with the four-year contract he signed in March after next season. The Giants will start in Week 11 to hold the rights to the fifth overall pick in next year's draft, in which USC Trojans quarterback Caleb Williams and Drake Maye from the North Carolina Tar Heels will join the NFL.
"How it all works out is kind of up and I don't have a lot of control over it," Jones told host Kay Adams about his uncertain future. "I'm just focused on doing my best to get back."
Jones revealed that he will face "approximately 8-9-10 months of recovery" following Wednesday's surgery. This schedule suggests that the 26-year-old may not be ready to play in the first week of September next year.