A Georgia mom is showing parents how getting kids ready for school in the morning can be an easy fete.
LaWayne Dacosta of Atlanta has taken to TikTok, garnering seven million views, to share her favorite hack this back-to-school season that helps make mornings with her daughter a little smoother.
"It was kind of rough last year because she was getting kind of opinionated about her outfits," Dacosta told Fox News Digital.
CALIFORNIA PARENTS OF 12 KIDS REVEAL MEMORABLE BACK-TO-SCHOOL 'READY-SET-GO' TIPS
"I would pick something out and we would argue for [several] minutes and it would make us late sometimes," she added.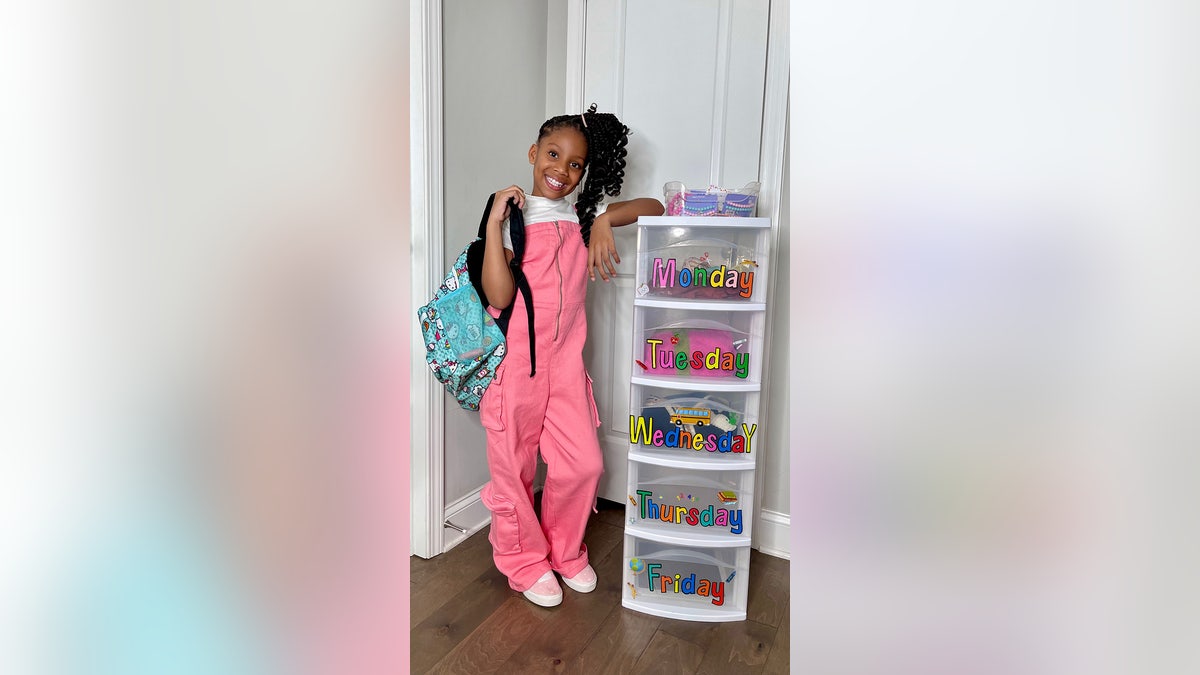 Dacosta said she found this hack not only made mornings more organized, but it also turned into a lesson.
MOM OF 8 SHARES GRAB-AND-GO BREAKFAST IN VIRAL BACK-TO-SCHOOL VIDEO
Dacosta and her daughter, Londyn White, work together on Sundays to come up with the outfits for the school week.
"It's definitely helped with conversations and bonding time," Dacosta shared.
It also creates moments of problem-solving as the two look at the weather and figure out what outfits best coincide with rain or sunshine or what classes she will be taking part in that day and finding the best apparel for school activities.
"We talk about what the different kind of that outfits she could wear based on what's going on at school" she explained.
BE WELL: EASE BACK-TO-SCHOOL ANXIETY FOR KIDS WITH THESE EXPERT TIPS
You only need two items to make this at home — bins or a storage container and stickers that read the days of the week.
Over 3,000 TikTok users commented on Dacosta's video and some even said they may try her hack.
"Genius!" one person wrote.
"I must copy this," another user commented.
"This is so brilliant!!!" one woman wrote.
"I wanna do this but I say I wanna wear one thing one day then change my mind that day," another user admitted.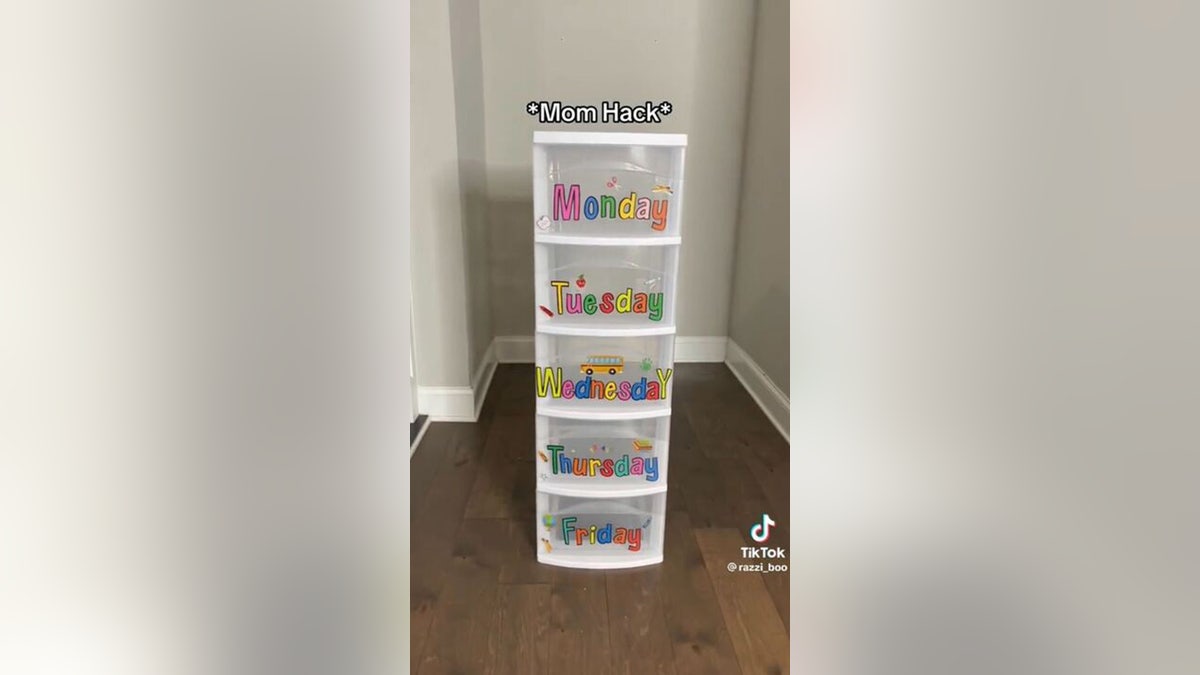 Londyn enjoys putting the bins together at the beginning of the week and will consistently remind Dacosta to help her organize the clothes for the week ahead, Dacosta shared.
Dacosta said she has found this activity to be useful in teaching 7-year-old Londyn life skills.
MOM ON INSTAGRAM SHOWS TAPPING EGGSHELLS BEFORE BOILING MAKES PEELING EASIER: DO YOU KNOW THIS VIRAL HACK?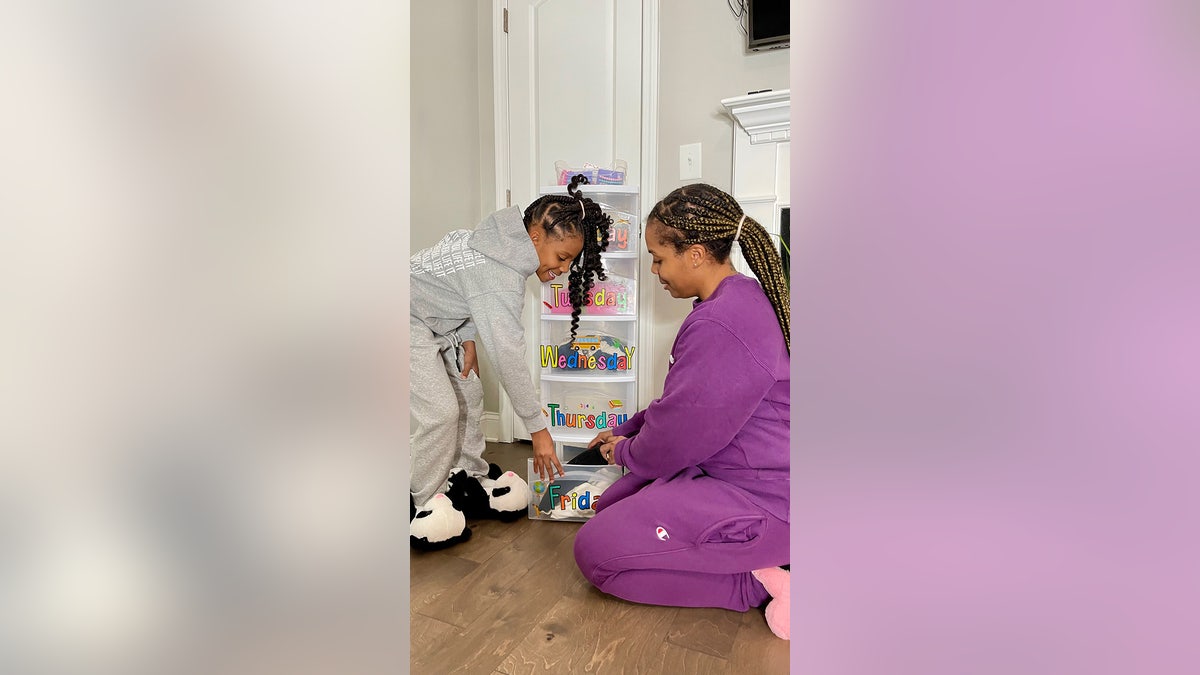 "I'm just loving how easy it is for her in the morning to grab her items and put them on and there is no fuss," Dacosta added.
CLICK HERE TO SIGN UP FOR OUR LIFESTYLE NEWSLETTER
Dacosta said she encourages parents to help their kids keep things organized as families jump back into a new school year.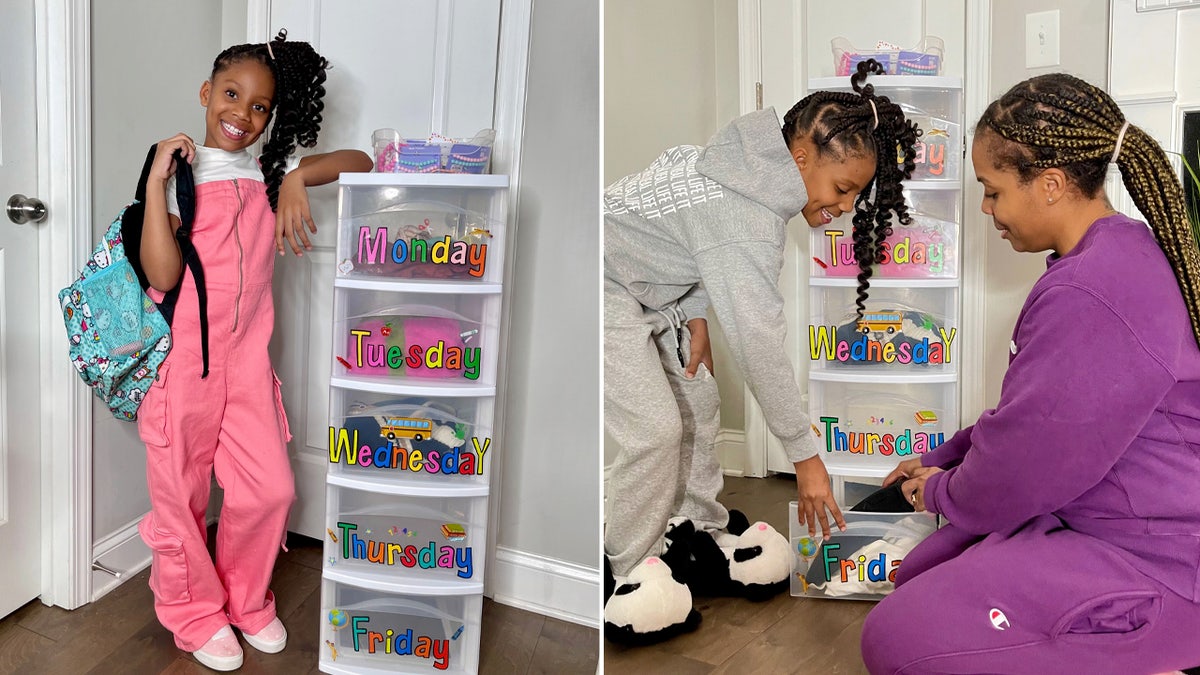 "I think a schedule is important for kids…they kind of get into a routine and it helps their life go a lot smoother because they know what's next," she shared.
CLICK HERE TO GET THE FOX NEWS APP
Dacosta said she is now hoping to create a calendar with her daughter to help manage her busy schedule that's filled with after-school activities.