Life Style
'Garbage Plates': The story behind a favorite late-night dish of college students, plus how to make a version
Pass the "garbage," please.
It's not pilfered trash on a plate, but rather, Rochester, New York's iconic culinary invention. 
The comfort food staple dates back to the early 20th century and remains a celebrated favorite on Rochester's food landscape to this day, combining a medley of hot dogs or hamburgers, home fries, macaroni salad and meat hot sauce, plus accouterments like mustard, ketchup and onions. 
ENGAGEMENT CHICKEN: THE DISH WOMEN MAKE TO CAST A 'SPELL' WHEN THEY HOPE TO MARRY
If you're hoping for the dish to be even more indulgent, it's often served with buttered bread slices.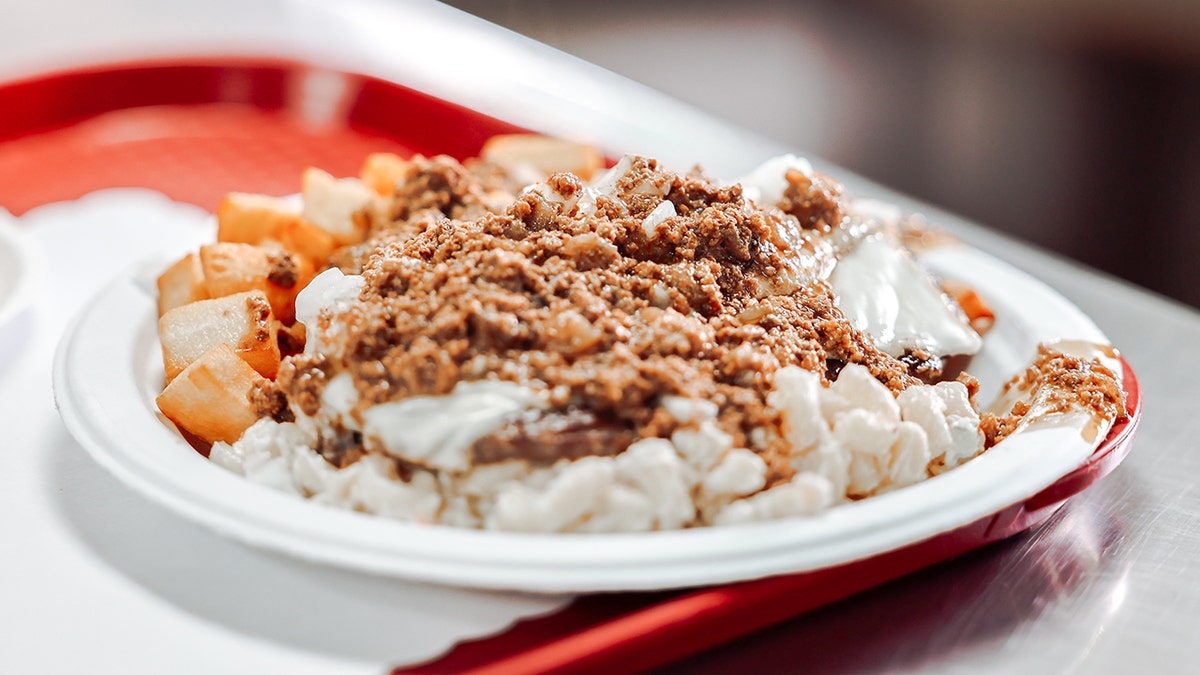 Beloved by college pupils as a late-night feast as students have returned to school, it may be time to dive into the meal's backstory and how to make this rich, protein-filled pile.
The Garbage Plate's origins date back to 1918, when the restaurant Nick Tahou Hots founded by namesake Nick Tahou created the fabled fare, according to Visit Rochester, the official tourism board for Rochester and surrounding Monroe County.
ST. LOUIS 'TRASHED RIBS' WITH PARSLEY AND PICKLES: TRY THE RECIPE
It's worth highlighting that Nick Tahou Hots has a trademark on the name "Garbage Plate," so the only genuine Garbage Plate can be found at this establishment.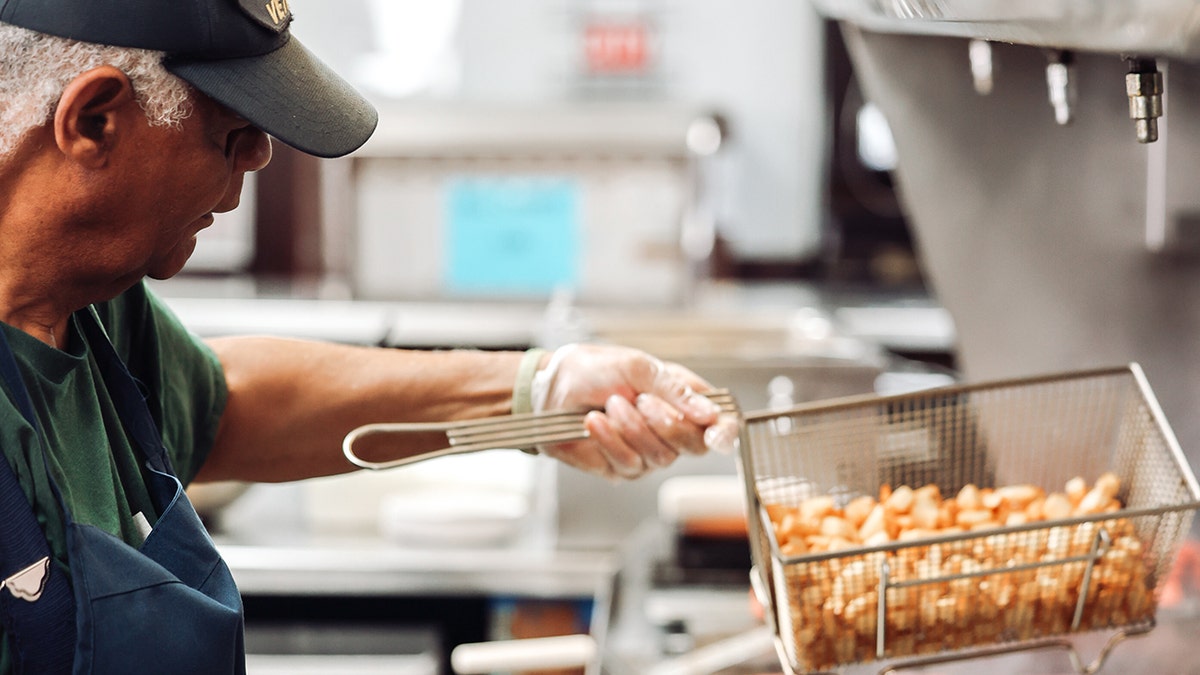 Still, the concoction is readily available in these parts, with many restaurants across the greater Rochester area offering versions under names like "Trash Plate" or "Rochester Plate," among others. 
An article on VisitRochester.com shares more on the history of the Garbage Plate as well as a list of places around Rochester where you can find different versions of the dish. 
Some local eateries have even taken to creating playful riffs on the original Garbage Plate, such as the vegan Compost Plate at Red Fern and the Sushi Plate at Stingray Fusion.
CHEF RICHARD BLAIS REVEALS GRILL SEASONING RECIPE THAT'S USED AT HIS FLORIDA RESTAURANTS
Currently, Nick Tahou Hots is in its third generation of ownership. 
Visit Rochester revealed to Fox News Digital how to make your own version of the Garbage Plate at home. 
Bear in mind that while such platters are traditionally a combination of the below ingredients, it's by no means a definitive recipe as many variations are on offer. 
CHEESY FRENCH ONION SOUP FROM A FAMOUS NEW ENGLAND HOTEL: TRY THE RECIPE
A spokesperson for Visit Rochester emphasized that people can be very particular about their "plates" and what is included. 
That said, make sure you're hungry and get the recipe guidelines for "The Rochester Plate," below.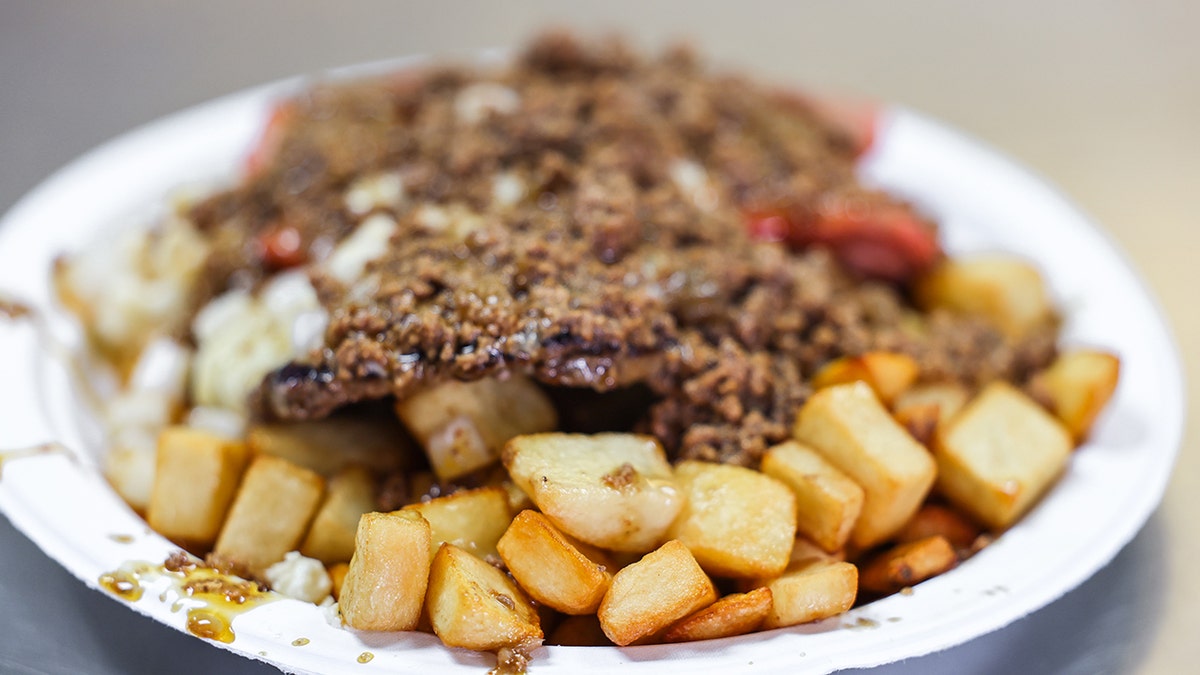 Ingredients:
Cooked meat/protein of your choice (hot dogs, hamburgers, etc., you can really put anything on here — grilled cheese, chicken tenders, pulled pork, sloppy joe meat)
Healthy scoop of macaroni salad
A choice of potato (typically home fries, French fries)
Meat hot sauce* (see more details below; note this is going to be made with a few secret ingredients by each restaurant to give a unique twist and variety from establishment to establishment)
BREAKFAST WAFFLES FROM SOUTH CAROLINA ARE CRISP AND FLUFFY: TRY THE RECIPE
Raw onions
Yellow mustard
Optional — ketchup
Slice of bread for serving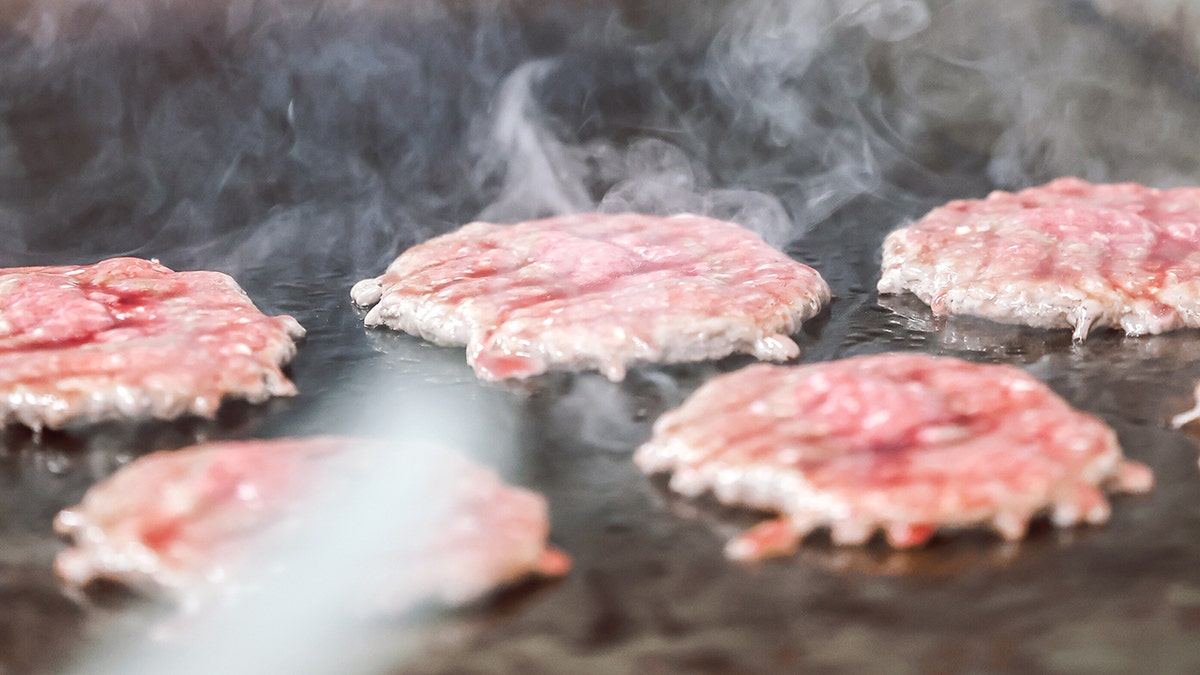 Instructions:
1. Assemble your plate with a scoop of macaroni salad and choice of potato, then top with selected protein.
2. Spoon meat hot sauce atop the whole thing, followed by raw onions and yellow mustard on top of everything over a slice of bread.
3. Serve and enjoy.
NASHVILLE BBQ PRO REVEALS HIS SIGNATURE CORN PUDDING: TRY THE RECIPE
*Note: If you're at a restaurant and order a Garbage Plate or rendition of it with "everything" on it, the plate will come topped with meat hot sauce, mustard and onions.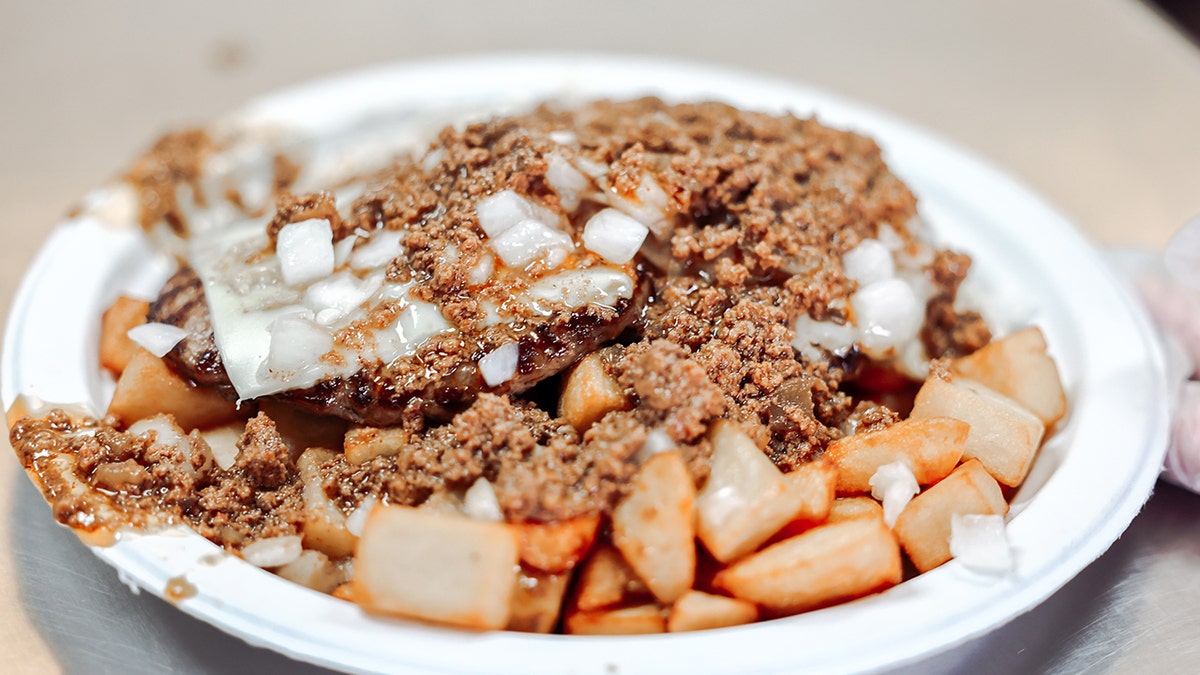 A traditional Rochester meat hot sauce is described by Don Bush, owner of Marshall Street Bar & Grill, as "a bean-less Texas Chili — the recipe has most of the same components but less tomato. Traditional meat sauce is a combination of ground beef, spices and tomatoes." 
For another take on the Garbage Plate's meat sauce, try this recipe from the Rochester-based Genesee Brewing Company, one of the largest and oldest continually operating breweries in the U.S. 
CHEF TOM COLICCHIO'S SOUR CHERRY BBQ WINGS: TRY THE RECIPE
Below are the ingredients and instructions for the Genny Plate Brew House Meat Sauce.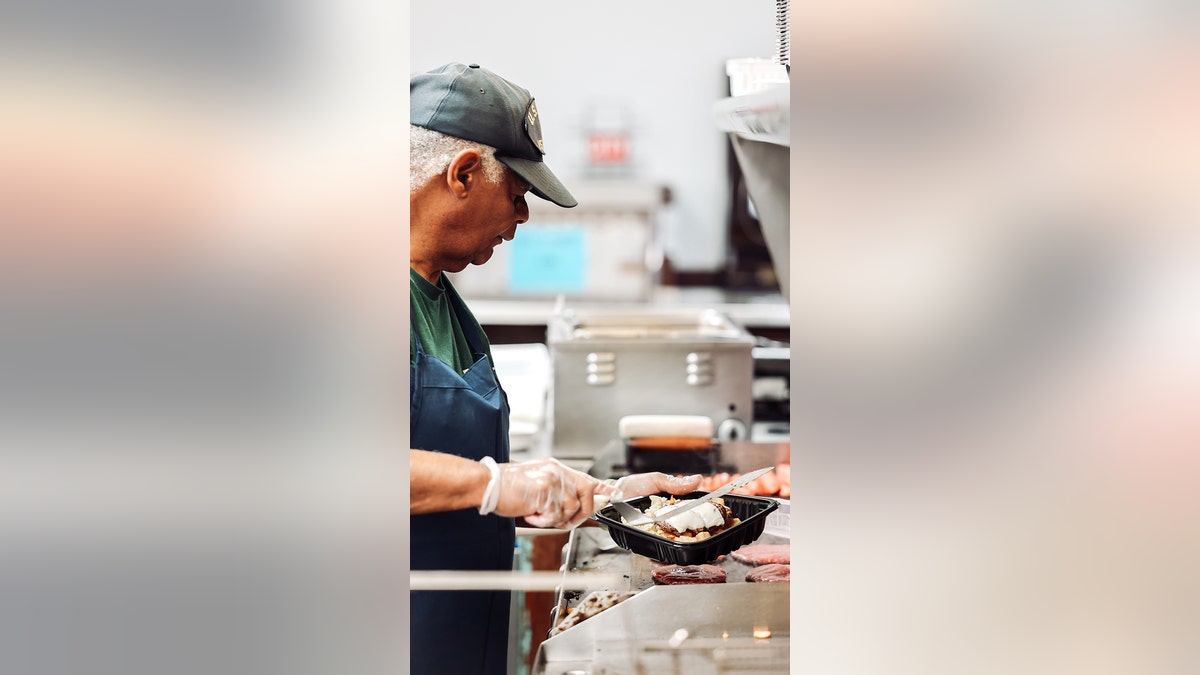 The Genny Plate includes the classic ingredients like mac salad and home fries.
If fans want to make this at home, use your favorite recipes for those portions. 
MELT-IN-YOUR-MOUTH CHICKEN WINGS FROM A KENTUCKY CHEF: RECIPE
The Genny Plate Brew House Meat Sauce from John LaRocca and Jake Swain at the Genesee Brew House
Makes 2 servings
Prep time: 60 minutes
Cook time: 60 minutes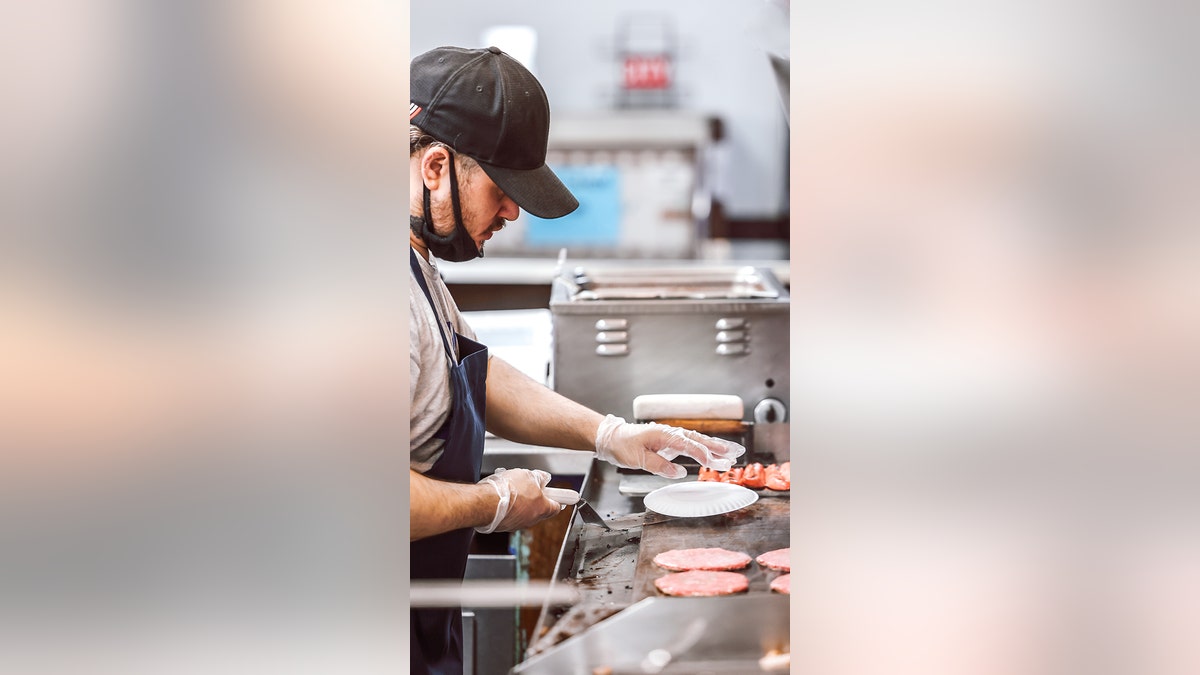 Ingredients: 
1 can of Genesee Beer (At the restaurant, the Brew House meat sauce is made with 12 Horse Ale. Since this isn't available in stores, a can of Genesee Beer will suffice just fine.)
½ white onion
1 oz of minced garlic
2 lbs of ground beef
REVEALED! HOTEL CHEFS FROM ACROSS US SHARE EXPERT FOODIE ADVICE FOR AT-HOME ENTERTAINING
1 cup of your favorite hot sauce
2 tablespoons of chili powder
2 tablespoons of cumin
1 tablespoon of cyan pepper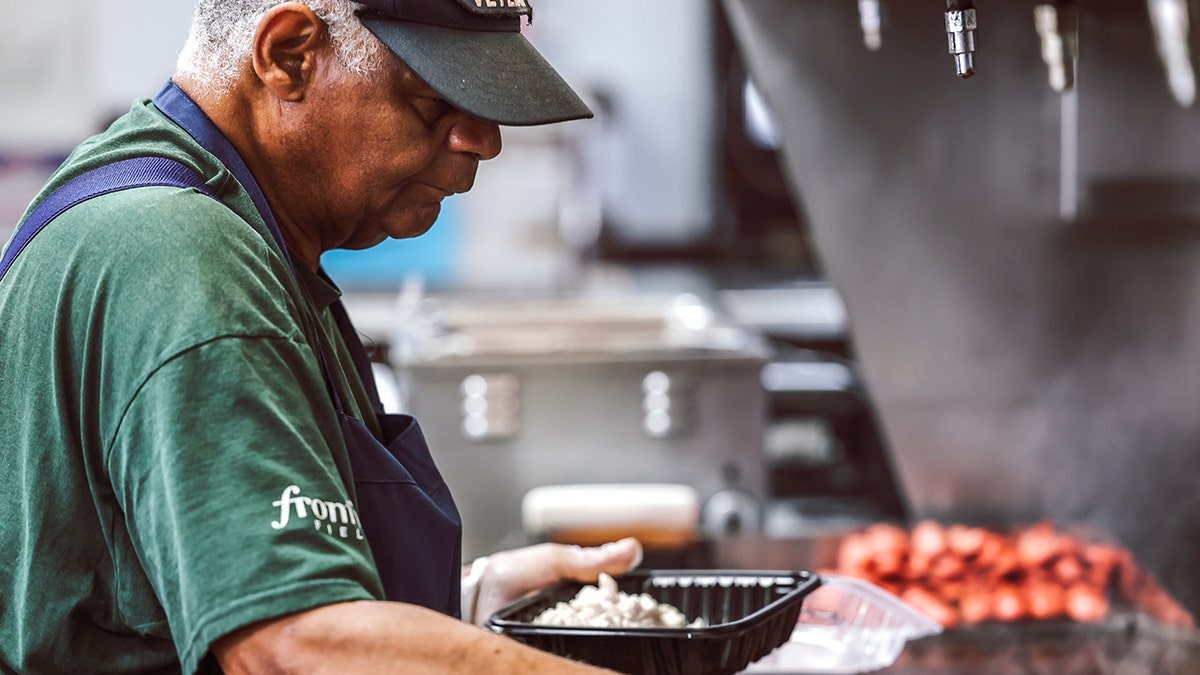 3 tablespoons of paprika
½ tablespoon of all spice
2 tablespoons of granulated garlic
CLICK HERE TO SIGN UP FOR OUR LIFESTYLE NEWSLETTER
½ tablespoon of black pepper
½ tablespoon of kosher salt
Water to desired thickness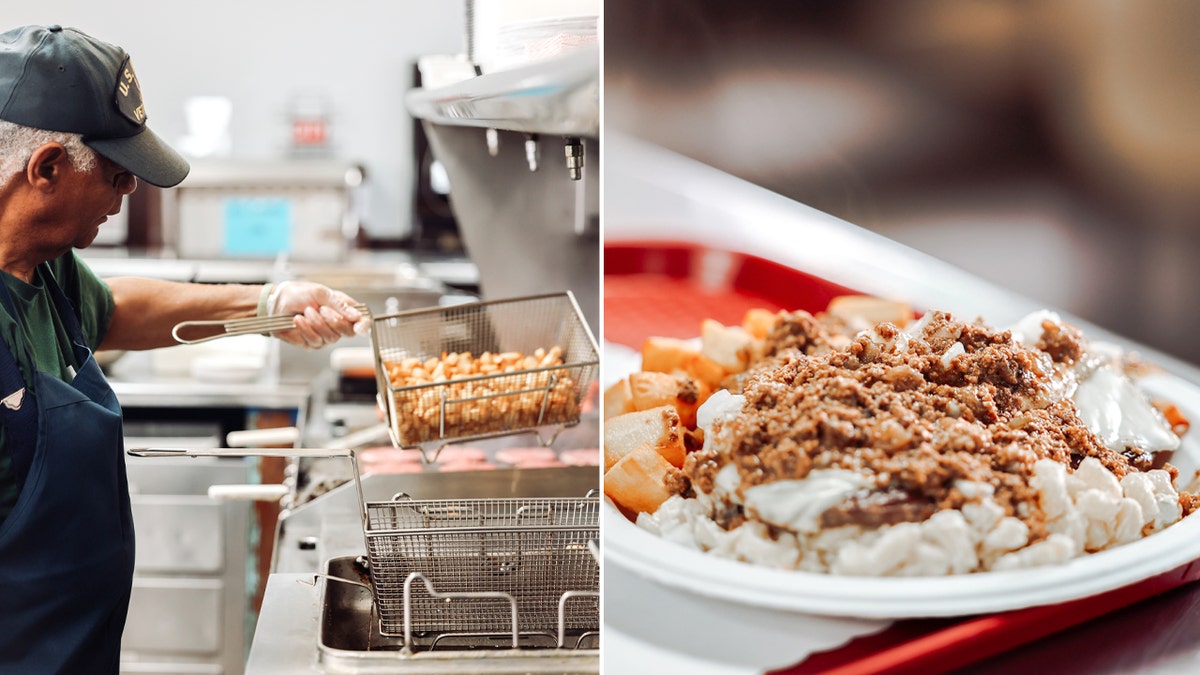 Directions:
1.    Dice onion & garlic. Sauté in a small amount of oil in a large pot.
2.    Add ground beef, hot sauce, beer, and water.
3.    Cook until meat has browned, roughly 45 minutes. Do not drain fat or oil.
CLICK HERE TO GET THE FOX NEWS APP
4.    Add spices and turn down to a simmer for 35 minutes.
5.    Use immersion blender on level one to mix the spices for a minute.