Detroit's Big Three automakers are reacting to the United Auto Workers striking against them when none was able to reach new contract agreements with the union before its deadline.
The UAW's strike at targeted Ford, General Motors and Stellantis facilities was officially launched after the current contracts expired at 11:49 pm on Thursday, and as of Friday some 13,000 workers out of the Big Three's nearly 150,000 UAW members had walked off the job as the union struck at a single plant at each manufacturer.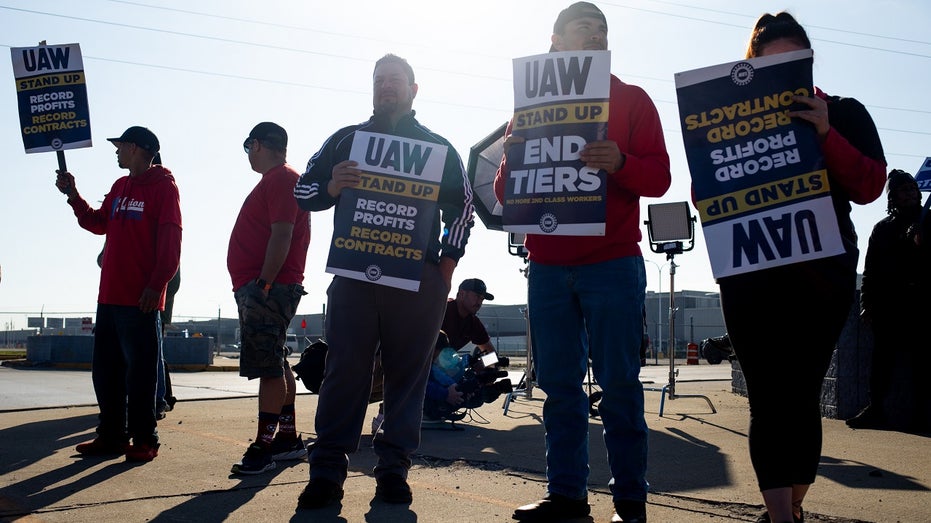 UAW workers are striking at a GM plant in Wentzville, Missouri; a Stellantis plant in Toledo, Ohio; and a Ford plant in Wayne, Michigan. Plants that were not called upon to strike will work without a contract, and the UAW plans to target further facilities as negotiations continue.
Here are the automakers' latest reactions to the work stoppages:
Ford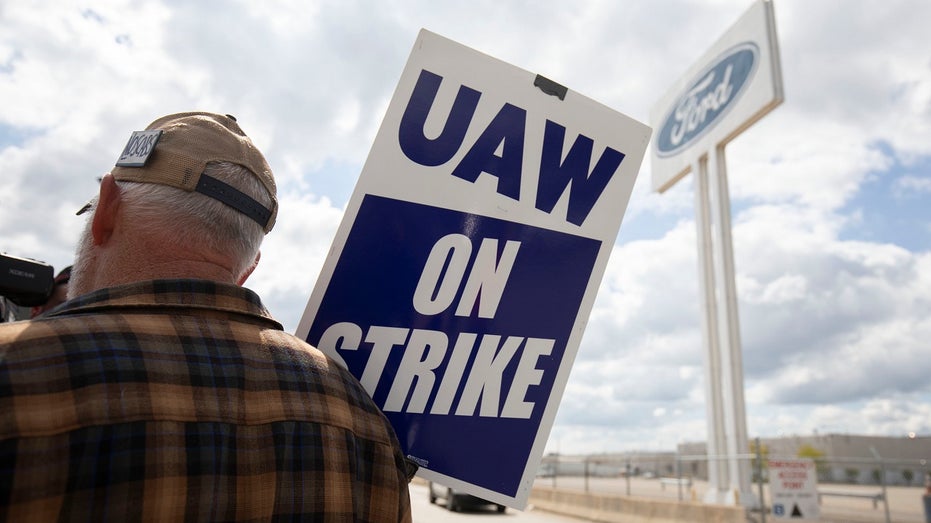 Ticker
Security
Last
Change
Change %
F
FORD MOTOR CO.
12.62
-0.01
-0.08%
Ford's latest public update was sent out Thursday night, when it appeared a strike was imminent in the absence of any agreements. A spokesperson for Ford did not immediately respond to a request for comment from FOX Business on Friday.
"Unfortunately, the UAW's counterproposal tonight showed little movement from the union's initial demands submitted Aug. 3," Ford's statement reads in part. "If implemented, the proposal would more than double Ford's current UAW-related labor costs, which are already significantly higher than the labor costs of Tesla, Toyota and other foreign-owned automakers in the United States that utilize non-union-represented labor."
BIDEN ACCUSES BIG THREE AUTOMAKERS OF MAKING 'RECORD PROFITS' THAT MUST BE 'SHARED FAIRLY' WITH UAW STRIKERS
The automaker called the UAW's terms "unsustainable," adding that "Ford has bargained in good faith in an effort to avoid a strike, which could have wide-ranging consequences for our business and the economy."
GM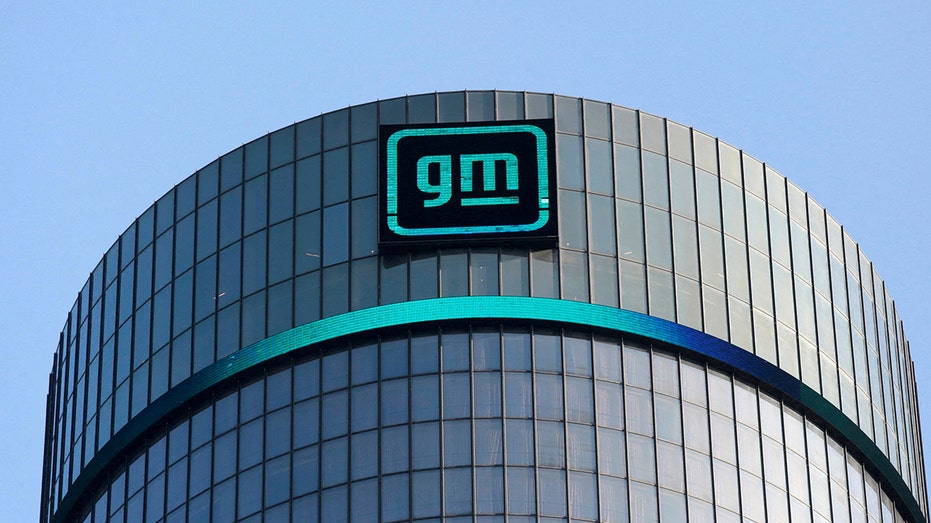 Ticker
Security
Last
Change
Change %
GM
GENERAL MOTORS CO.
33.94
+0.28
+0.83%
GM CEO Marry Barra told FOX Business' Grady Trimble on Friday morning that the company has been active in the negotiations but did not receive its "first real counter-proposal" from the UAW until late Thursday night.
"I'm extremely frustrated and disappointed, and I think the UAW leadership needs to get to the table, because we need to get this resolved," Barra said. "What we need to do is problem-solve."
UAW STRIKE WILL BE FELT BEYOND DETROIT, NATIONAL ASSOCIATION OF MANUFACTURERS WARNS
Barra said that both GM's and the UAW's negotiation teams have been working to reach an agreement. She added, "We just need to get together, talk and get done."
"We are disappointed by the UAW leadership's actions, despite the unprecedented economic package GM put on the table, including historic wage increases and manufacturing commitments." GM's official statement reads. "We will continue to bargain in good faith with the union to reach an agreement as quickly as possible for the benefit of our team members, customers, suppliers and communities across the U.S. In the meantime, our priority is the safety of our workforce."
Stellantis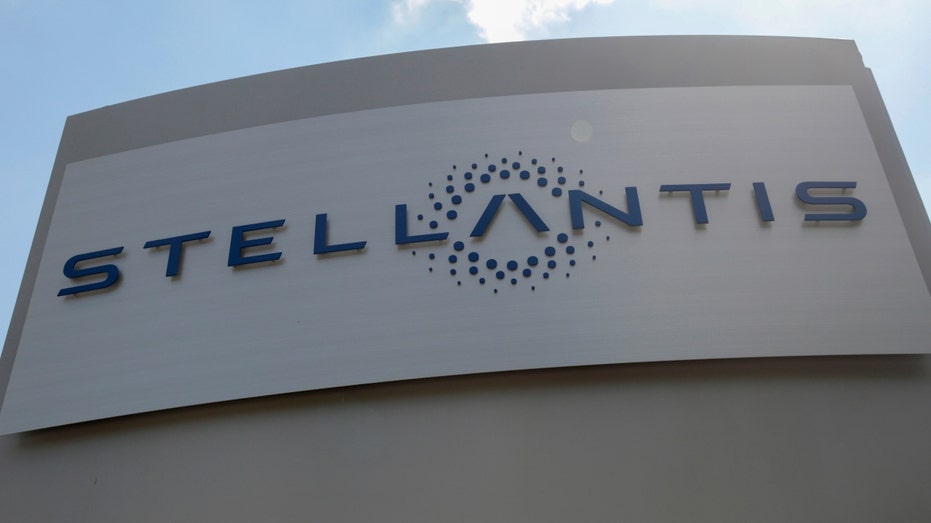 Ticker
Security
Last
Change
Change %
STLA
STELLANTIS NV
19.25
+0.41
+2.18%
Stellantis echoed GM in expressing disappointment in the way the UAW handled negotiations.
"We are extremely disappointed by the UAW leadership's refusal to engage in a responsible manner to reach a fair agreement in the best interest of our employees, their families and our customers," Dodge owner Stellantis said in a statement. "We immediately put the Company in contingency mode and will take all the appropriate structural decisions to protect our North American operations and the Company."
UAW
The UAW is seeking 40% pay raises over four years, along with an array of additional benefits, including a reduction of the workweek to 32 hours for 40 hours worth of pay. The automakers have offered as much as 20% raises over the term of the contract.
UAW President Shawn Fain told members in a Facebook live video Wednesday night that while progress had been made in the negotiations, "we're still very far apart on our priorities." He added, "To win, we're likely going to have to take action.
GET FOX BUSINESS ON THE GO BY CLICKING HERE
A spokesperson for the UAW told The Wall Street Journal that talks between the union and automakers would not be held on Friday, in order to allow UAW officials to work the picket lines with members.
The UAW is planning a rally in Detroit Friday at 4:00 p.m. ET featuring Fain, Sen. Bernie Sanders, I-Vt., and other lawmakers.