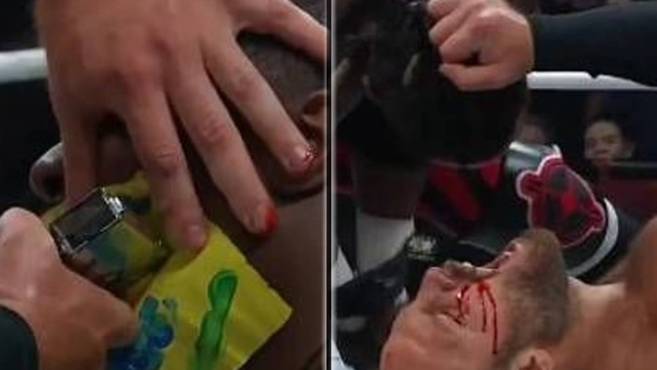 IWrestling fans were surprised when the wrestler 'Executioner' Adam Page with I drank the blood of your rival Dodge Strickland and before he stapled his son's drawing to his face during the match at AEW Full Gear.
Hangman' Adam Page defeated Swerve Strickland at Texas Deathmatch in what was described as "the most brutal fight of the year" what it was "hard to watch, crazy from beginning to end".
During the fight, Adam Page and Strickland hit each other with barbed wire, glass, staples and various tools.