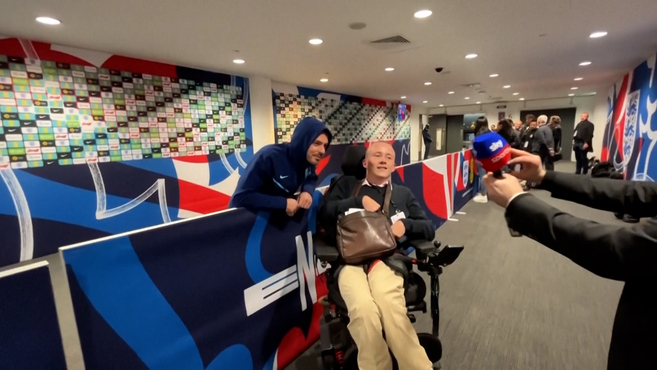 Jack Grealish He had a nice detail with a fan after the match between England and Malta, in which his team won 2-0. The football player from City of Manchester He did not participate in the match, but became a protagonist off the field after meeting a fan.
It's about Jack Horn, journalism student and Manchester United fan. Horn, who is in the last year of his career, made the player promise him an interview "As long as you don't say bad things about me.". Furthermore, they were talking about the Manchester derby played a few weeks ago and where the Red Devils lost 3-0.
The video went viral in the last few hours and on social media there were many who wanted to applaud the player's naturalness in wanting to spend time with the fans.