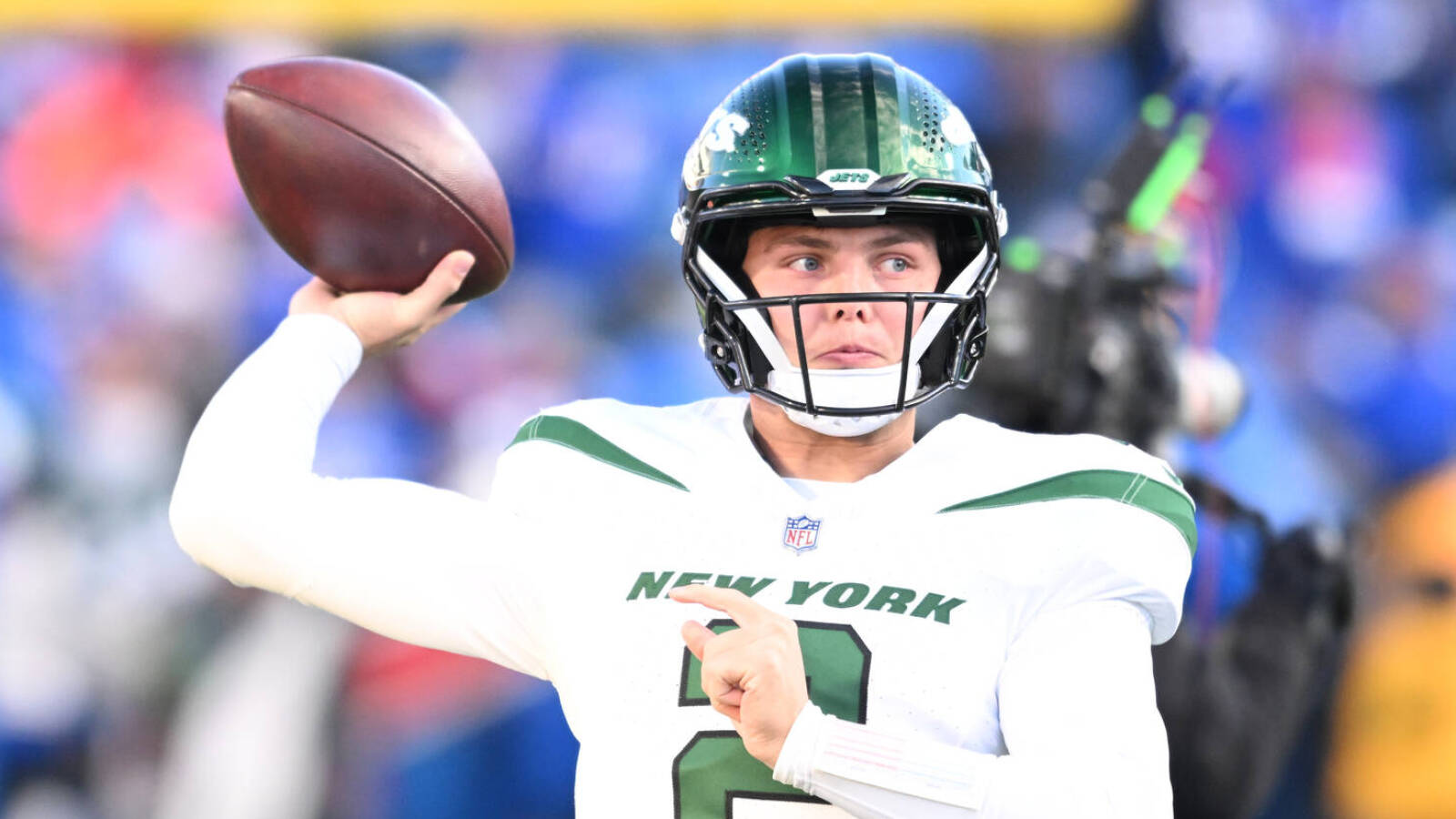 New York Jets head coach Robert Saleh insisted Monday that he doesn't consider third-year quarterback Zach Wilson's time with the organization a failure, even after Saleh demoted Wilson to third in the standings for Friday's upcoming home game against 7-3 Miami Dolphins.
"Did everything go exactly as we wanted? NO. I don't see it as a failure," Saleh told reporters on Monday afternoon according to Nick Shook on the NFL website. "I look at it as a series of unfortunate events. But I strongly believe that Zach will have a really good career in this league."
Saleh benched Wilson twice last season, most recently sitting the 24-year-old during Sunday's 32-6 loss to the Buffalo Bills, which dropped the Jets to 4-6. Earlier on Monday, it was reported that Saleh would start replacing Tim Boyle in place of Wilson for the game against Miami, and Saleh confirmed in the afternoon that journeyman Trevor Siemian would be Boyle's main substitute for Friday's matchup.
Some are assuming Wilson has played his last game for the Jets, even if Aaron Rodgers doesn't return from the torn Achilles he suffered in Week 1 until next season. According to Rich Cimini On ESPN, the Jets rank last in the NFL with a third-down percentage of 23% and a red zone rate of 26% this season. Behind ESPN per stats, Wilson ranks 30th among 31 qualified players with an adjusted QBR for the campaign of 30.8.
"He has an incredible work ethic," Saleh added of Wilson on Monday. "He has improved a lot over the last year. He definitely has a talent for working with his hand. He just turned 24. [in August], so his attitude is positive and he just needs to continue to focus on his game, find ways to improve, and continue to learn about fronts and covers and how to play a little faster. I still believe he will have a good career."
Cimini noted that it's likely the Jets will decline the five-year 2025 option on Wilson's rookie contract next spring. The club could also trade or announce the second overall pick in the 2021 NFL Draft once Rodgers is cleared to practice.