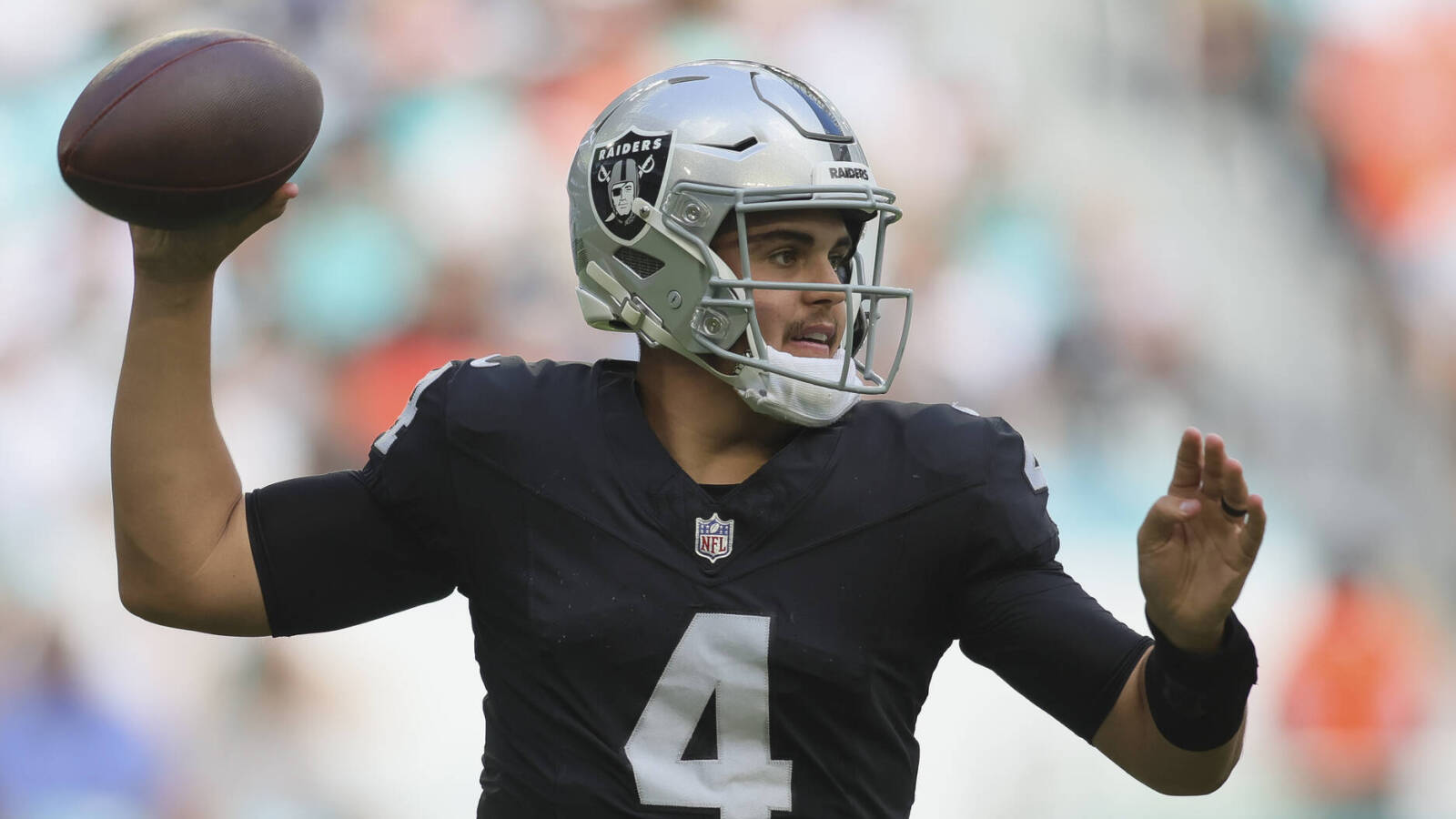 Although Las Vegas' Aidan O'Connell struggled in the Week 11 loss to the Miami Dolphins, Raiders interim head coach Antonio Pierce isn't pointing fingers at the rookie quarterback.
"So it's a team effort. It's also a team disappointment. It's not Aidan's fault – we didn't lose that game because of Aidan, let's be clear," Pierce said in an interview with Monday's press conference.
In the 20-13 loss, the fourth-round pick from Purdue completed 24 of 41 passes for 271 yards, one touchdown and three interceptions – all in the second half. On the Raiders' final possession, O'Connell intercepted Dolphins defender Jalen Ramsey with 22 seconds left in the game.