Sports
Deshaun Watson gets grilled by fans as Browns QB throws pick-6 on first MNF play
Deshaun Watson might be a good player but the Browns quarterback is not widely loved or respected by other teams. That comes with good reason as the former Houston Texans player has been credibly accused of sexual misconduct. Even though he has not been criminally charged, he has settled in civil lawsuits and some are still continuing.
Therefore, when the Cleveland Browns took on the Pittsburgh Steelers in the late game on Monday Night Football, it is fair to say that there were many NFL fans willing to root against Deshaun Watson. And he gave his haters immediate ammunition.
In the very first offensive snap of the game, he threw a ball that was intercepted for a pick-six. With just nine seconds gone in the game, the Browns were trailing 7-0.
•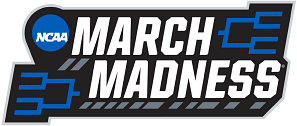 " data-lazy="//staticg.sportskeeda.com/skm/assets/promotional-content/2023/nfl/start-sit/desktop_w2.png?h=412″ />

Deshaun Watson trolled for pick-6 against the Pittsburgh Steelers
What must have been particularly frustrating for Deshaun Watson is that is was not a particularly poor throw. It was a little ahead of the receiver but was catchable. Instead, it was tipped off and caught by the defender, who in turn lost the ball. But as luck would have it, it was a Steelers player who caught the loose floating ball and returned it for a touchdown.
It was cue for NFL fans to diss the Cleveland Browns quarterback. Many appropriated his struggles to karma. Here are some of the best responses on social media platform X, formerly known as Twitter.
Kenny Pickett throws an interception to the Cleveland Browns to keep things interesting
As bad as thing started for the Browns, the Pittsburgh Steelers did not help their case either. Kenny Pickett threw an interception in this first drive as well to gift the ball back to the opposition. Fortunately, for him, Deshaun Watson was unable to take advantage of the situation and lead them on a drive. It was then turned over to the kicking unit but the field goal was missed too.
Through the first quarter of this game, defenses were dominant. It was perhaps another allusion to both teams lacking a really elite quarterback. Kenny Pickett has big shoes to fill replacing Ben Roethlisberger and so far he has struggled to do so this season. In his first game, they scored only seven points.
Meanwhile, for the Browns, Deshaun Watson is their 34th starting quarterback since 1999. He was elite during his time with the Houston Texans, but missed a lot of time due to the off-field issues and its allied suspension. It remains to be seen whether he can capture his previous form.