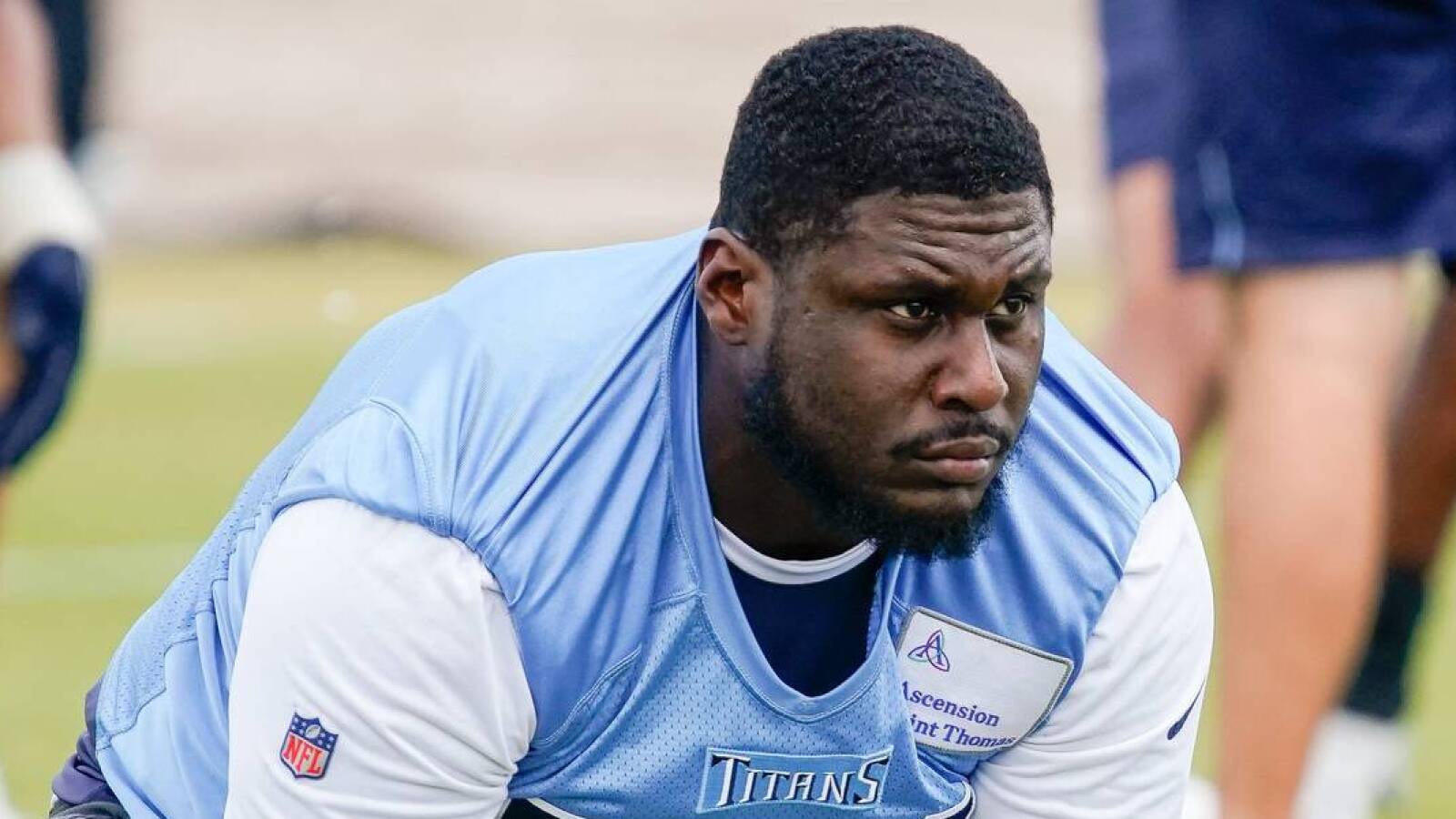 Around 4:00 PM EST on Tuesday night, the Tennessee Titans rather innocently released defensive end Jaleel Johnson.
About two and a half hours later, Johnson angered the Titans via social media, calling out front office staffers alike what was wrong with the team, which is currently 3-7 and in last place in the AFC South. (language warning)
While Johnson's comments are controversial, they are not inaccurate.
Tennessee's biggest offseason additions – forward Arden Key, center fielder Azeez Al-Shair and cornerback Sean Murphy-Bunting – all played defense while the most important areas where the team needed offense (tackle, defense) were ignored.
The Titans acquired left guard Andre Dillard, but he was the team's biggest weakness in the offensive line. Receiver DeAndre Hopkins is the only free agent who has made a noticeable impact on offense.
Johnson also apparently took a parting look at the Titans' coaching staff in another tweet in which he referenced former All-Pro backup Kevin Byard, who was traded to the first-place Philadelphia Eagles nearly four weeks ago.
Last week, Byard told reporters that while he wanted to retire Titan, he was glad the organization sent him to a team where he had a chance to win the Super Bowl.
Johnson, 29, deleted the tweets minutes later and sent another one saying he would miss playing at Tennessee.
Johnson has played in six games for the Titans this season, recording 12 tackles, six stops, one pressure and one rush while playing 91 snaps on defense.
He joined the Titans this season after stints with the Minnesota Vikings (2018-20), Houston Texans (2021-22) and Atlanta Falcons (2022).