The coins at our feet on the street might be more than spare change.
They could be pennies from heaven. 
The daughter of one heroic New York City firefighter killed on Sept. 11, 2001 certainly believes in the power of the penny. 
ON THIS DAY IN HISTORY, SEPTEMBER 11, 2001, US EXPERIENCES THE WORST TERRORIST ATTACK IN AMERICAN HISTORY
Tillie Geidel Conklin was just 6 years old when her father, Gary Geidel, left his home on Staten Island for the last time. 
Now 28 and married, Conklin believes the pennies that appear mysteriously with incredible frequency, at meaningful times and places, are signs that the spirit of her father is still by her side.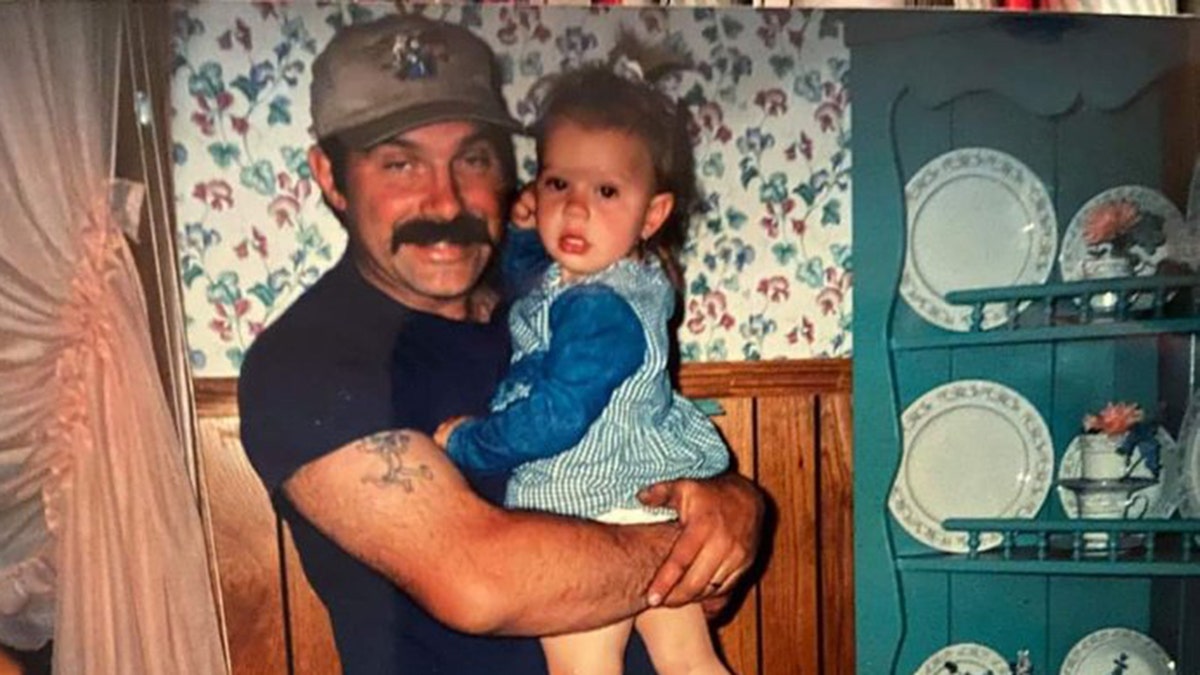 Conklin chronicles the often spine-tingling discoveries on Instagram (@tillie_geidel). 
She has inspired faith from strangers and professional skeptics. 
"He kissed and hugged me and Mom before he left," Conklin told Fox News Digital of her final memory of her father. 
"He kissed and hugged me and Mom before he left. For some reason that day, he got to the fence, turned around and hugged us again."  — Tillie Geidel Conklin
"For some reason that day he got to the fence, turned around and hugged us again." 
The grief she's suffered since that moment is still apparent in her powerful social media account. 
It's filled with almost daily memories of her larger-than-life dad, 22 years after he was killed.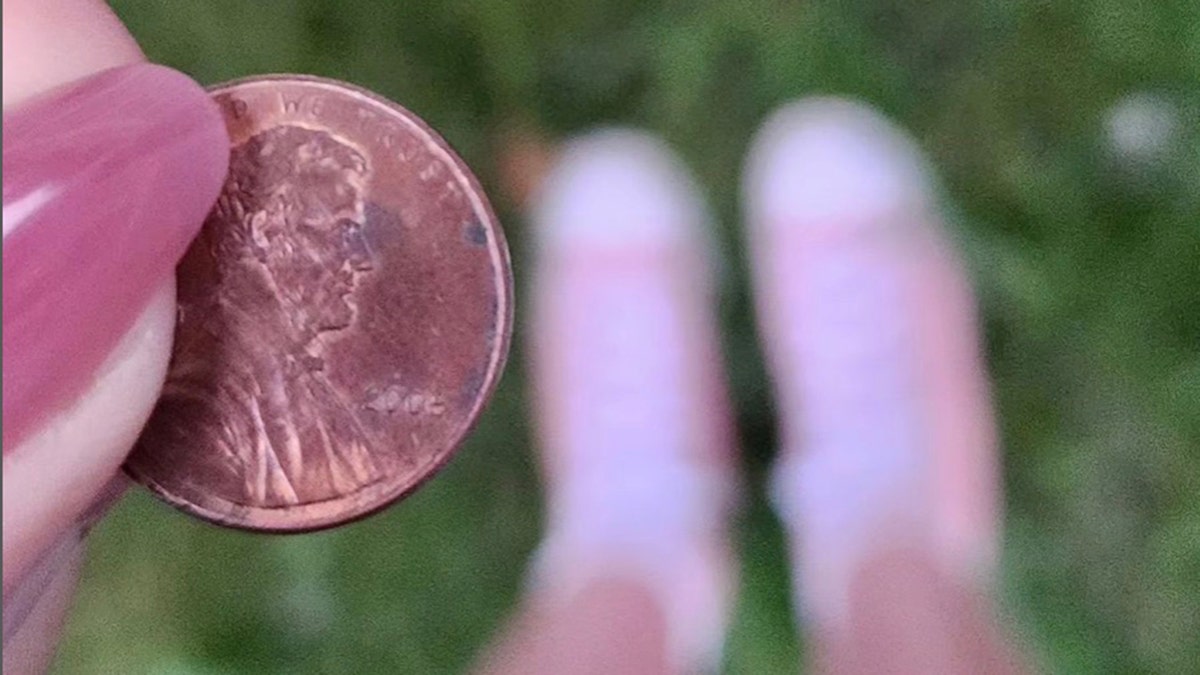 Geidel was a strapping 6-foot-2-inch Staten Island native and Marine Corps veteran who had been honored for heroism after responding to the first World Trade Center attack in 1993.  
He was a member of FDNY's elite Rescue 1 unit in Midtown Manhattan on 9/11. 
Among its specialties, each member of the firehouse is a diver trained in underwater rescue. 
JACK CARR'S TAKE ON THE 9/11 TERROR ATTACKS – INCLUDING 'HOPE' AND THE LESSONS FROM AFGHANISTAN
Eleven men from Rescue 1 were among the 343 New York City firefighters killed while responding to the hellish inferno at the World Trade Center. Geidel was 44 years old; Tillie is his only child.
"I was truly Daddy's little girl," said Conklin, who today lives in upstate New York with her husband, Nick.
The sadness on her Instagram is countered by buoyant posts of resolute patriotism, public faith in Christ, conviction she will embrace her dad again — and haunting tales of sudden appearances of pennies.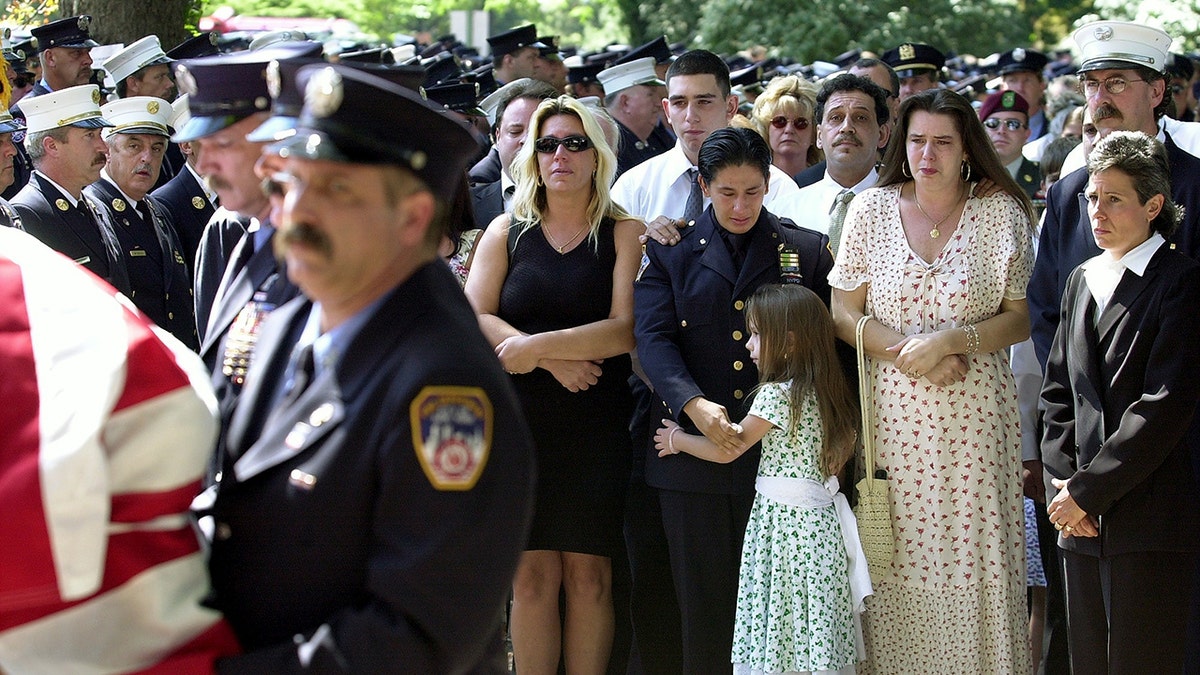 "Oh my God, it's been happening for a very long time," she said. "Often on very specific occasions or for very specific things. I finally decided to post about it every single time."
"#penniesfromheaven" — she posted again on Labor Day, with a picture of the latest two coins she encountered.  
"I was truly Daddy's little girl." — Tillie Gedel Conklin
She's found pennies at her dad's firehouse in Manhattan; another on her birthday that was minted in 1994, the year she was born; and on July 8 at the 2023 Fireman's Day Parade in Port Jervis, New York, a cherished annual small-town tradition that dates back nearly 200 years.
Conklin visited the 9/11 Memorial at the footprint of the World Trade Center for "the first and only time" on Sept. 11, 2021, as the nation marked the 20th anniversary of the horrific terror attacks that took her dad's life.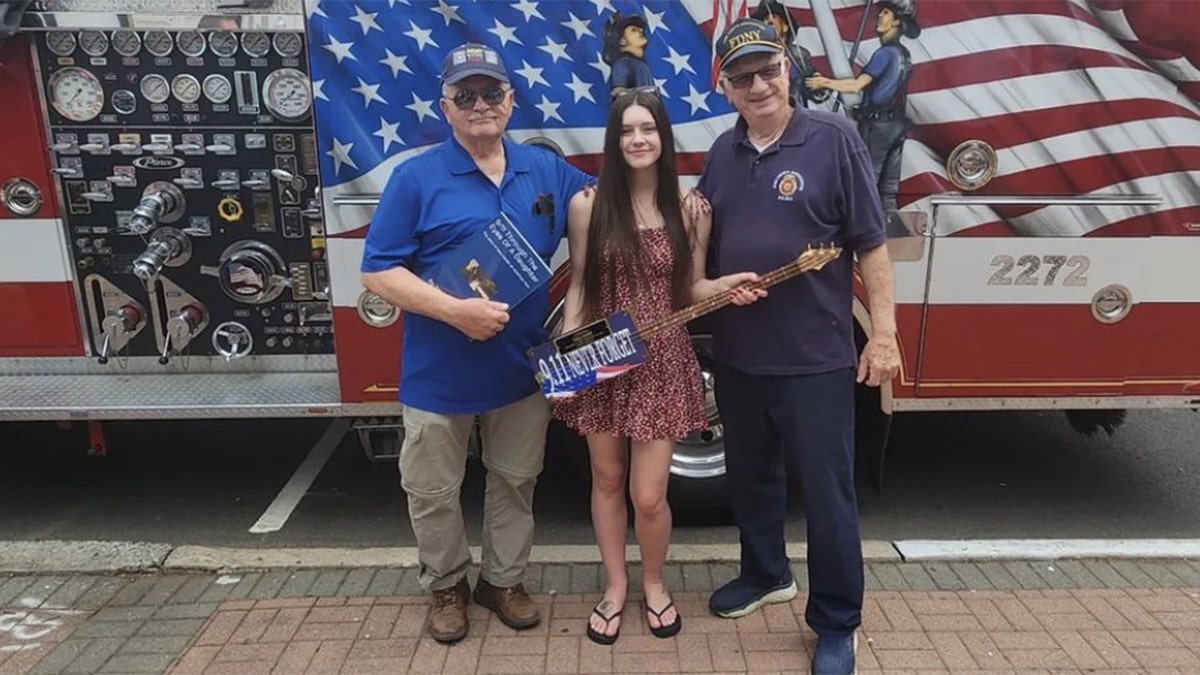 The names of every person killed at the World Trade Center are etched on bronze parapets above memorial waterfalls. 
"We got down to the site and I had no idea where to go," she posted on Instagram that day. "I was walking crying when this fireman asked me if everything was OK? I told him I was trying to find my dad's name … He told me that he lost his whole company and that he was the only one who survived. We held hands as he prayed."
The firefighter then helped her find her dad's name on the memorial.
There, beneath Gary Geidel's name etched on a somber panel, she said, "was a penny between my feet."
HERE'S THE REAL REASON YOU SHOULD NEVER PASS A PENNY WTHOUT PICKING IT UP
Conklin's mom, also Tillie, handed Gary a penny on their first date, in an almost mocking gesture of her gratitude after he pumped gas for her.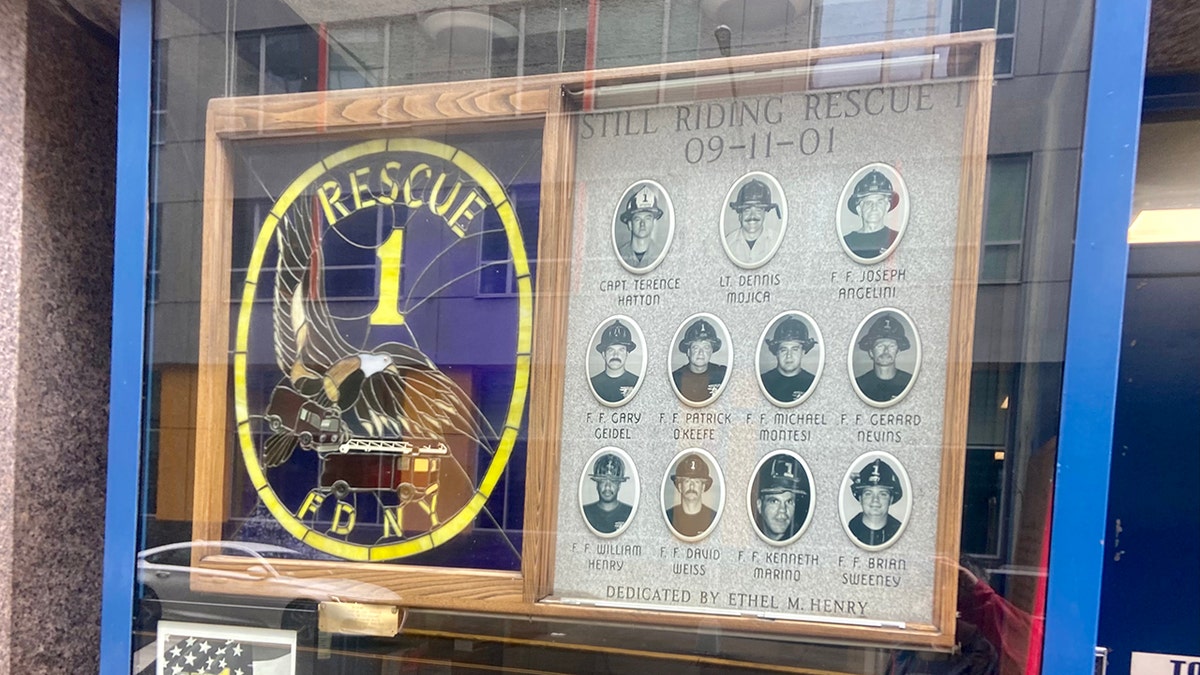 Because of that moment, pennies became a cherished memento in the Geidel family, the daughter said.
Conklin often drove with her dad to Conference House Park, an American Revolution landmark on Staten Island, with a large fountain. 
Conklin's mom, also Tillie, handed Gary a penny on their first date …. pennies became a cherished memento in the Geidel family.
Conklin still calls it a "wishing well." 
"Dad used to give me pennies to throw into it and tell me to make a wish," she said. 
Geidel raised a daughter to believe that sharing pennies was a sign of faith, hope and love — a form of communication without words.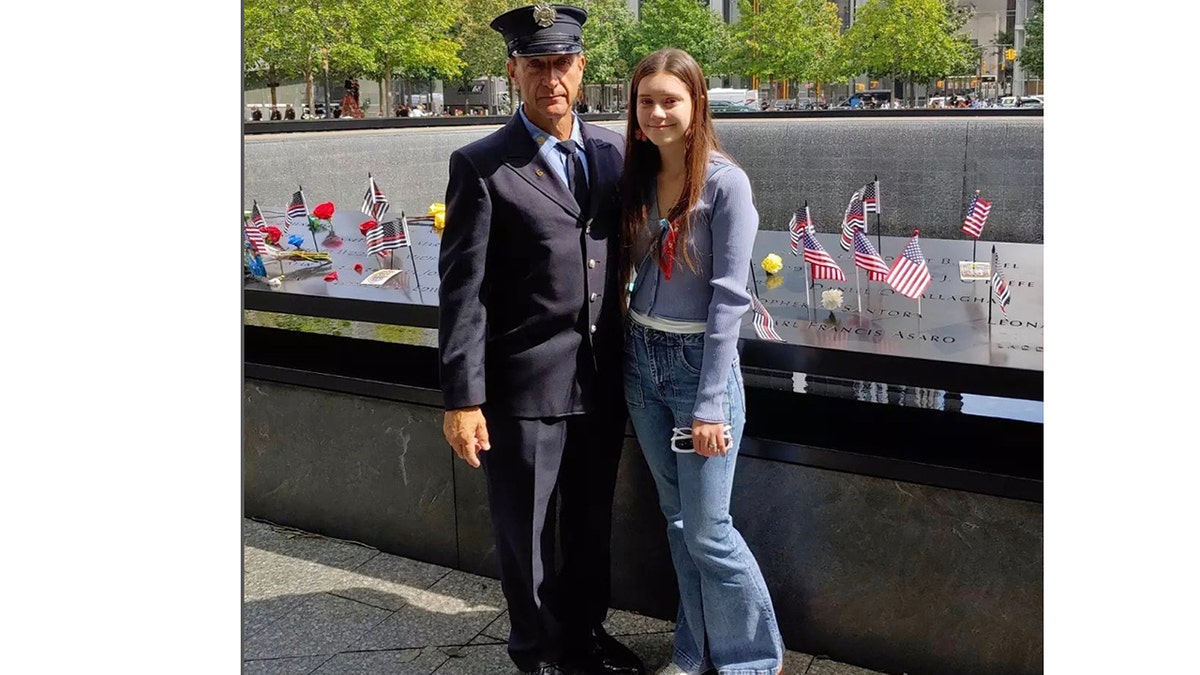 The hero firefighter, she believes, still uses pennies to communicate with his "little girl," to let her know that he loves her. 
Conklin's social media penny posts are easy to dismiss as coincidence: wishes for connection and closure from woman who grew up without a father after losing him to unspeakable tragedy and trauma. 
ON THIS DAY IN HISTORY, APRIL 4, 1973, WORLD TRADE CENTER OPENS IN NYC, CROWED BY TALLEST TOWERS ON EARTH
Yet a reporter experienced a chilling personal encounter with Conklin's faith in #penniesfromheaven, months after the two met on Instagram by coincidence. 
Conklin wrote and released a self-published book about her dad, "9/11 Through the Eyes of A Daughter" in 2021, available on Amazon. 
She donates the proceeds to AnswerTheCall.org, which supports the families of New York City first responders killed in the line of duty.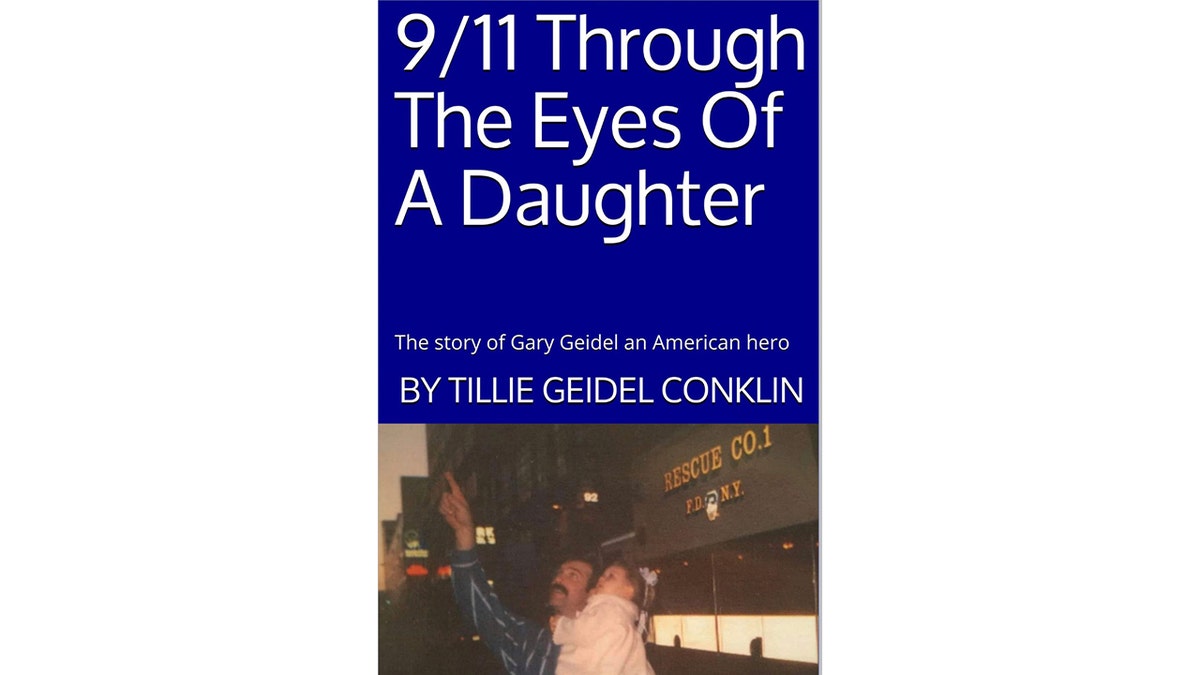 The employee ordered the book, then received and read it on Feb. 26, 2021.
The next morning, leaving the apartment for the first time since the book arrived, the reporter was stunned.
Eight pennies lay scattered at his feet, right outside the front door, an almost miraculous find on a busy Midtown Manhattan sidewalk.
AHEAD OF SEPT. 11, 2023, WASHINGTON PASTOR URGES, 'REMEMBER OUR LOVED ONES' AND FIND 'PEACE AND PURPOSE'
Firefighter Geidel's Rescue 1 firehouse is located on the same street, just two blocks away.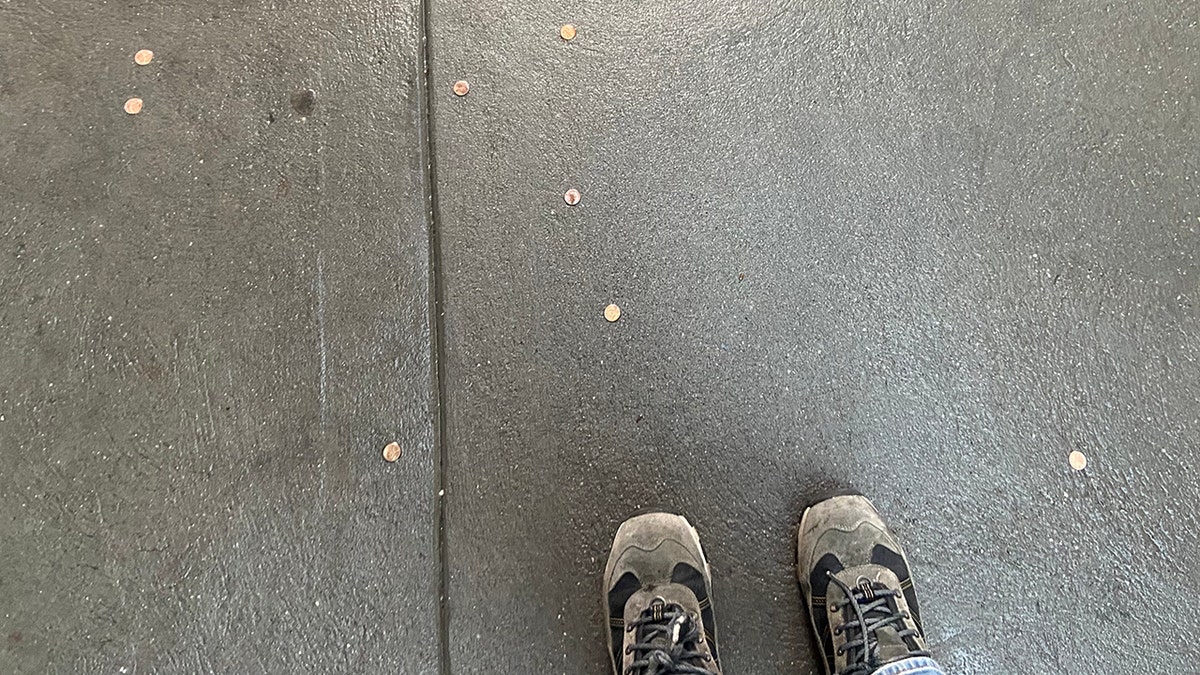 "Finding those pennies in front of my apartment the morning after your book arrived was one of those signs that angels are watching out for me," the reporter texted to Conklin later that year, on Sept. 12, 2021 — after reading on Instagram of her encounter with the firefighter at the 9/11 Memorial the day before.
Conklin continues to share her dad's story for purposes other than just devotion to dad.
CLICK HERE TO SIGN UP FOR OUR LIFESTYLE NEWSLETTER
She's concerned that children in school are no longer being taught the true impact of September 11 and that an event that traumatized families like hers, and a nation, will be lost to history. 
"It's so weird now that an entire generation was born after 9/11 and doesn't really know the terror and heroism that day," she said. "I feel it's my responsibility to share the story with the next generation, and the next generation."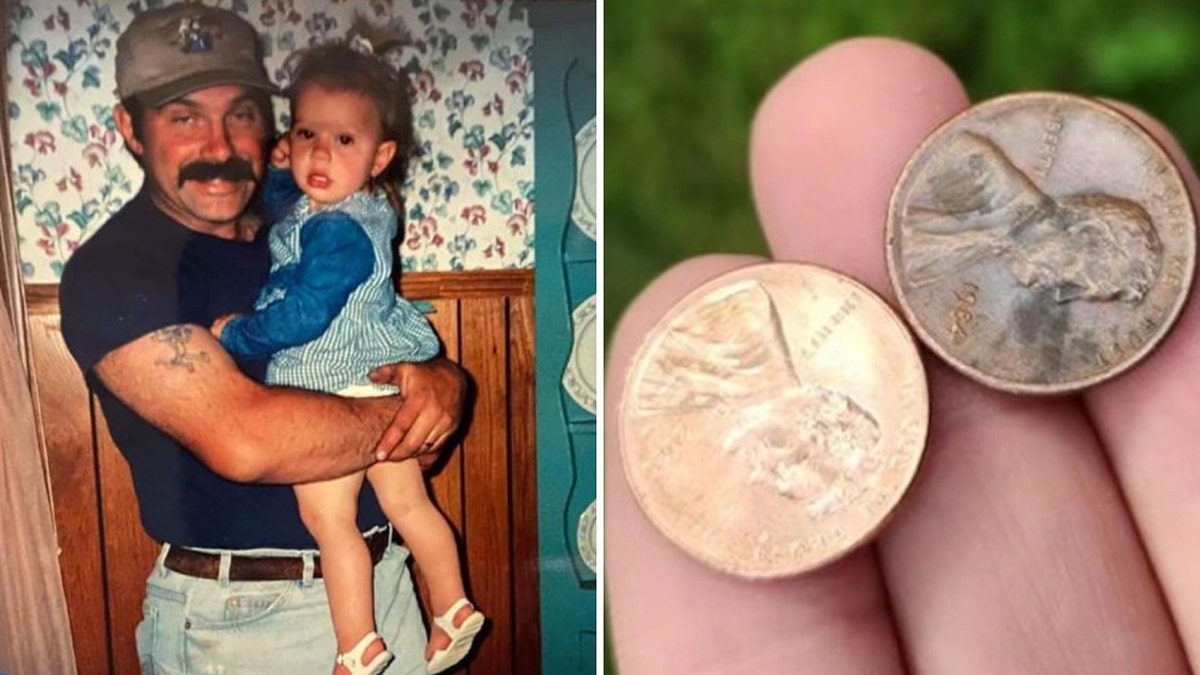 The grief still evident in her posts and her words is buoyed by great hope, she said. 
Her faith in Jesus Christ has instilled in her the knowledge that she will meet her father once again — the greatest light in her life that was born of the darkest day in her life.
CLICK HERE TO GET THE FOX NEWS APP
"I miss you more than you could ever imagine," Conklin posted to Instagram on Wednesday, with pictures of her as a baby in her dad's embrace, to the tune of 1970s hit "O-o-h Child" by the Five Stairsteps.
"Some day, yeah/We'll walk in the rays of a beautiful sun/Some day/When the world is much brighter."