Who would've thought that the reports linking Travis Kelce to Taylor Swift would reach as far as one of the most iconic tight ends to ever grace the game?
Kansas City Chiefs legend Tony Gonzalez was in the Amazon Prime Video booth for the Thursday Night Football kickoff that saw the Philadelphia Eagles lock horns with the Minnesota Vikings to kick off Week 2 of the NFL schedule.
After the Eagles kinda-sorta comfortably dispatched the Vikings 34-28, Jason Kelce and Jalen Hurts made their way to the Prime Video studio to talk ball.
•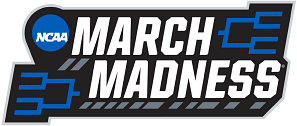 " data-lazy="//staticg.sportskeeda.com/skm/assets/promotional-content/2023/nfl/start-sit/desktop_w2.png?h=412″ />

While they discussed the game briefly, Gonzalez had one more thing on his mind.
"I have a 15-year-old daughter, and she's a fan of a certain pop star. And you have a brother, I think. And I've been hearing some rumors," Gonzalez said.
---
Tony Gonzalez puts Jason Kelce on the spot regarding speculation linking Taylor Swift and Travis Kelce
The Eagles center was quick to cut off Gonzalez, saying:
"I've seen these rumors, I can't comment on them.
"Ever since Catching Kelce, everyone's been infatuated with Travis's love life. I don't really know what's going on there. I know Travis is having fun and we'll see what happens with whoever he ends up with."
---
Where did the speculation linking Taylor Swift to Travis Kelce come from?
Travis Kelce made an interesting revelation on his New Heights podcast.
The Chiefs tight end said he went to a Taylor Swift concert and tried to slip her his phone number.
"I was disappointed that she doesn't talk before or after the show. So I was a little b**thurt that I didn't get to hand her one of the bracelets I made for her.
"I received a bunch of bracelets, and I wanted to give her one with my number on it," the Chiefs star said.
He added that he "took it personal" since she doesn't talk to anyone before or after her show.
In any case, ESPN's Pat McAfee has already bought into speculation linking the pair.
The former Colts kicker said on his show that he's "pumped" for Travis Kelce.
"Next album is going to be huge. Very happy for the new couple if they're real," McAfee added.
Edited by Souryadeep Mazumder