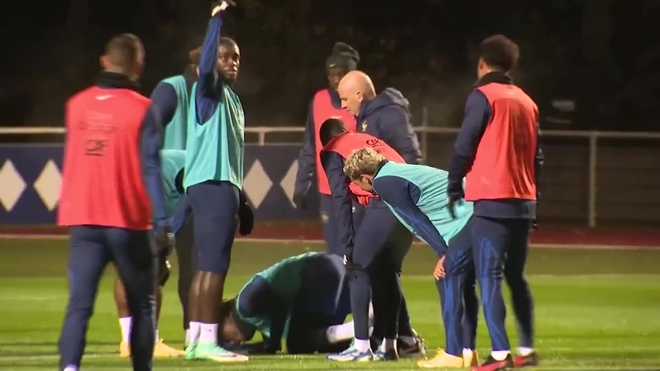 Eduardo Camavinga suffers a torn lateral collateral ligament in right kneeas reported by Real Madrid. The Frenchman has a more serious injury than initially expected, in which he was diagnosed with a sprained knee by the French federation.
But after tests carried out in Madrid by the White club's medical team, a rupture of the external lateral ligament of his right knee was detected. which would keep him off the playing fields until mid-Januarythat is, about two months without playing.
The injury occurred during training with his national team, in an unfortunate move in which Ousmane Dembele He trips over the ball and falls on Camavinga's leg. The midfielder left the field under his own power and, although it was initially thought he might remain focused, he eventually returned to Madrid to be examined.
Real Madrid hope to get him back for the Spanish Super Cup or for the meetings immediately following, that is, for eight or ten weeks. It's more or less the same recovery period as Aurélien Tchouaméniwhich forces Carlo Ancelotti to invent a midfield.
Real Madrid medical report
Following the tests carried out today on our player Eduardo Camavinga by the Real Madrid Medical Services, he was diagnosed with a rupture of the external lateral ligament in his right knee. Pending evolution.
How long will Camavinga be out and which games would he miss?
If the eight weeks of absence are confirmed, he would miss everything that remains of 2023, that is, he would not be able to play in the following matches with Real Madrid:
Cadiz – Real Madrid
Real Madrid-Napoli
Real Madrid-Granada
Betis-Real Madrid
Union Berlin – Real Madrid
Real Madrid-Villarreal
Alavés-Real Madrid