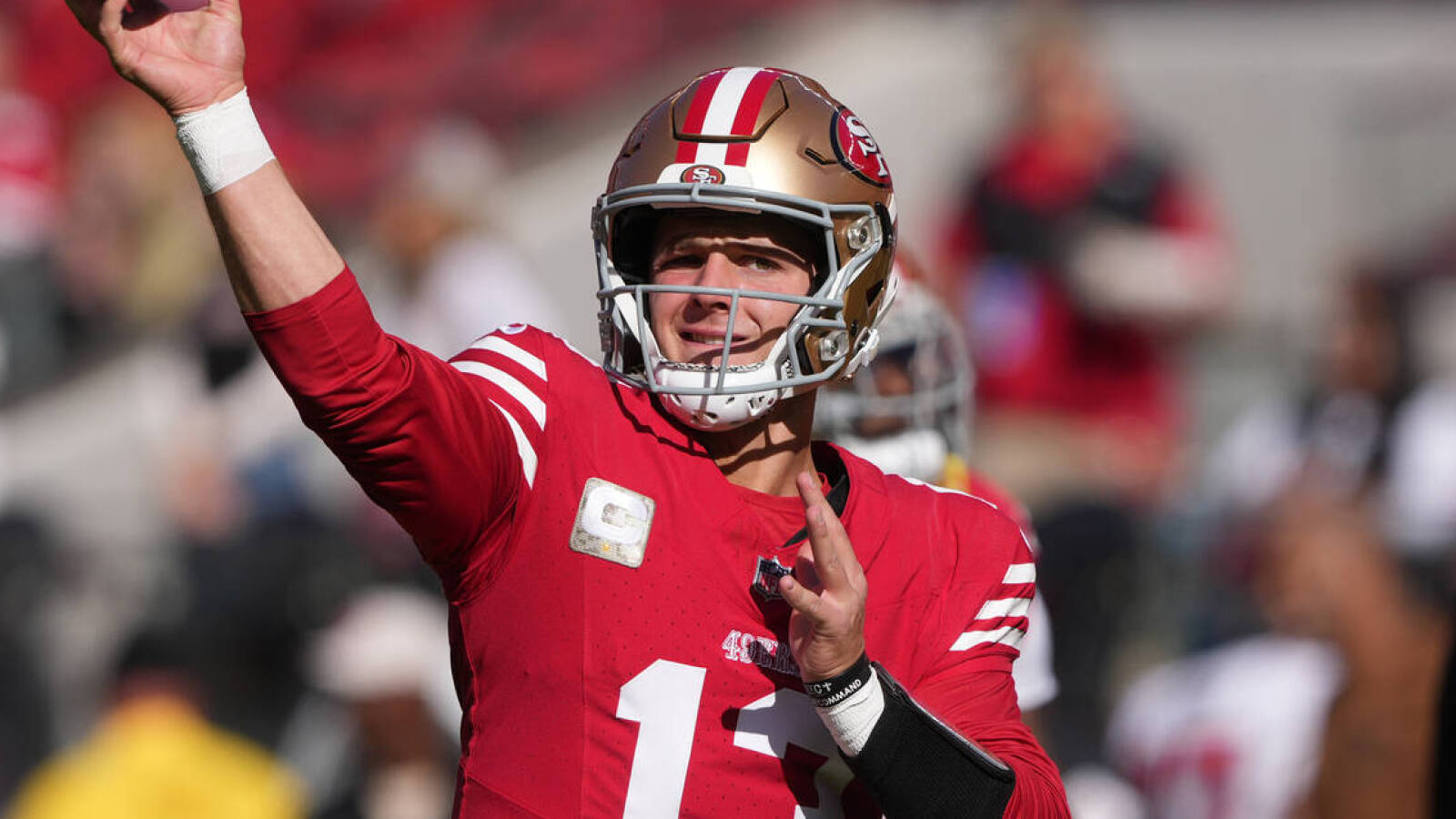 It's safe to say that the rumors about Brock Purdy and the death of the San Francisco 49ers have been greatly exaggerated. Their play since returning from the bye in Week 9 has proven this.
After a three-game losing streak shut down the Super Bowl discussion in San Francisco, the Niners responded over the past two weeks by outscoring their opponents 61-17, and Purdy has re-entered the MVP conversation.
Purdy was clinical in Sunday's 27-14 victory over the Tampa Bay Buccaneers, completing 21 of 25 passes for 333 yards and three touchdowns for a perfect 158.3 passer rating. His performance marked the first time a 49ers quarterback had a perfect passer rating since Joe Montana in Week 10 of the 1989 season (he completed 16 of 19 passes for 270 yards and three touchdowns). Purdy's 25 attempts that afternoon were the most in franchise history by a quarterback with a perfect pass rating.
Since Week 10, Purdy has posted an absurd 157.3 passer rating, the highest of any quarterback in NFL history through two games, according to OptaSTATS.