Entertainment
Aquaman 2 Was Directly Inspired By A Master Filmmaker And A Classic Comic Book Age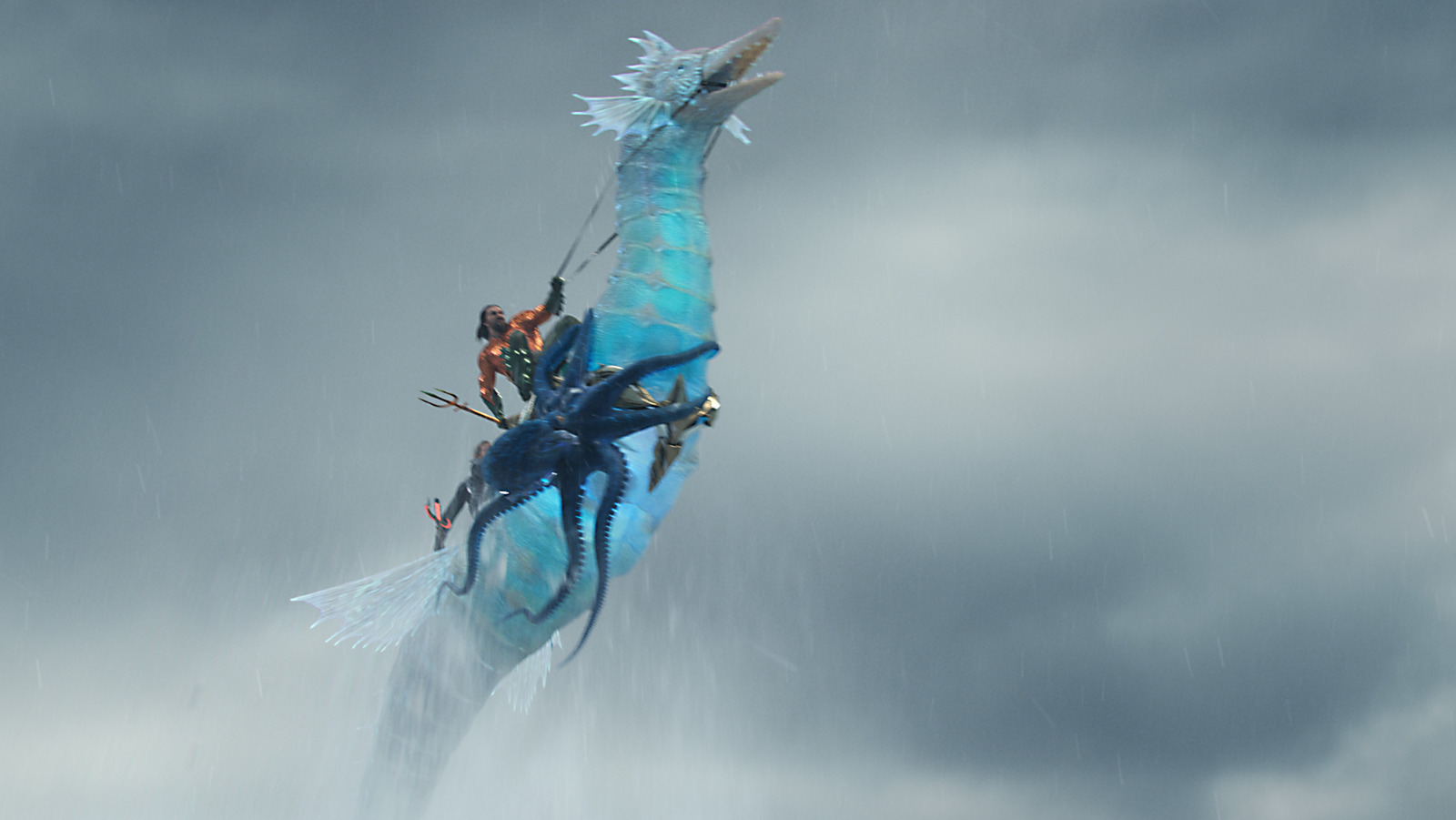 It's a testament to VFX legend Ray Harryhausen ("Jason and the Argonauts," "Clash of the Titans") that filmmakers have yet to top the magic of his stop-motion monsters, even with modern CGI at their disposal. Few recent films have come as close to doing so as the original "Aquaman," either, with its terrifying Trench creatures, the giant Karathen, and the clawed residents of the Brine Kingdom. According to Wan, his sequel "leans into the Ray Harryhausen spirit even more," with "shades of Jules Verne."
So far as the comic book inspirations go, Wan noted, "And as you can see in the trailer, aesthetically I'm leaning pretty heavily into the Silver Age comic book of Aquaman, the 1960s Silver Age Aquaman. So a lot of the design in this film is very retro feeling. The spirit and the tone is very retro." With a plot that sees Black Manta (Yahya Abdul-Mateen II) on the warpath for revenge against Arthur Curry (Jason Momoa), "Lost Kingdom" will also abide by the "Empire Strikes Back"-led trend of sequels going darker than their predecessors. "It is a little bit darker than the first movie, as second movies tend to be. And it just felt like the correct progression for this one," Wan added.
That's all good and fine, but what about the horror elements? Wan has long cited the cult 1965 sci-fi horror film "Planet of the Vampires" as a major inspiration for "Lost Kingdom," and he's yet to pump the brakes on that idea. "I don't know how to stay away from horror, you guys," he admitted, teasing the "creepy, scary, Lovecraftian-looking characters" in his new film. Coming from the mind behind Jigsaw, Valak, and Gabriel from "Malignant," would we have it any other way?
"Aquaman and the Lost Kingdom" hits theaters on December 20, 2023.