Sports
Andrew Johnston talks about mental health issues after rise to sudden fame
English golfer Andrew Johnston recently spoke about his battle with mental health issues, shedding light on the darker side of his rapid rise to fame.
Johnston's breakthrough moment came in 2016 when he clinched his maiden DP World Tour title at the Open de Espana and secured an impressive T8 finish at The Open. However, his sudden ascent to stardom came with its own set of challenges, leading him into a struggle with his mental well-being.
In a conversation with former footballer Robbie Savage, ahead of the BMW PGA Championship, Johnston discussed his journey and the emotional toll it took. Johnston admitted:
"All of a sudden, I would stand on a range next to your Rory's or Ricky Fowler's, whoever it was, and I'd be like, 'this is ridiculous, I'm not supposed to be here."
The weight of expectations he placed on himself to win consistently became overwhelming, and he found himself trapped in a vicious cycle of self-imposed pressure and disappointment. He described this period as a "big sort of rabbit hole" where the more pressure he felt, the worse he performed, further fueling his anxiety.
Injuries added to his challenges, including a thumb injury in November 2021 that kept him away from the course for over a year. Johnston's return to competitive golf brought a mix of emotions, and he began questioning whether he would ever play again.
However, it was during his time in Singapore for surgery that Johnston hit his lowest point. He revealed:
"I remember we were on the 19th floor, and something had rattled me, and I was in a really dark place, and the thoughts started popping into your head."
---
Andrew Johnston credits his wife and psychiatrist for overcoming his mental health issues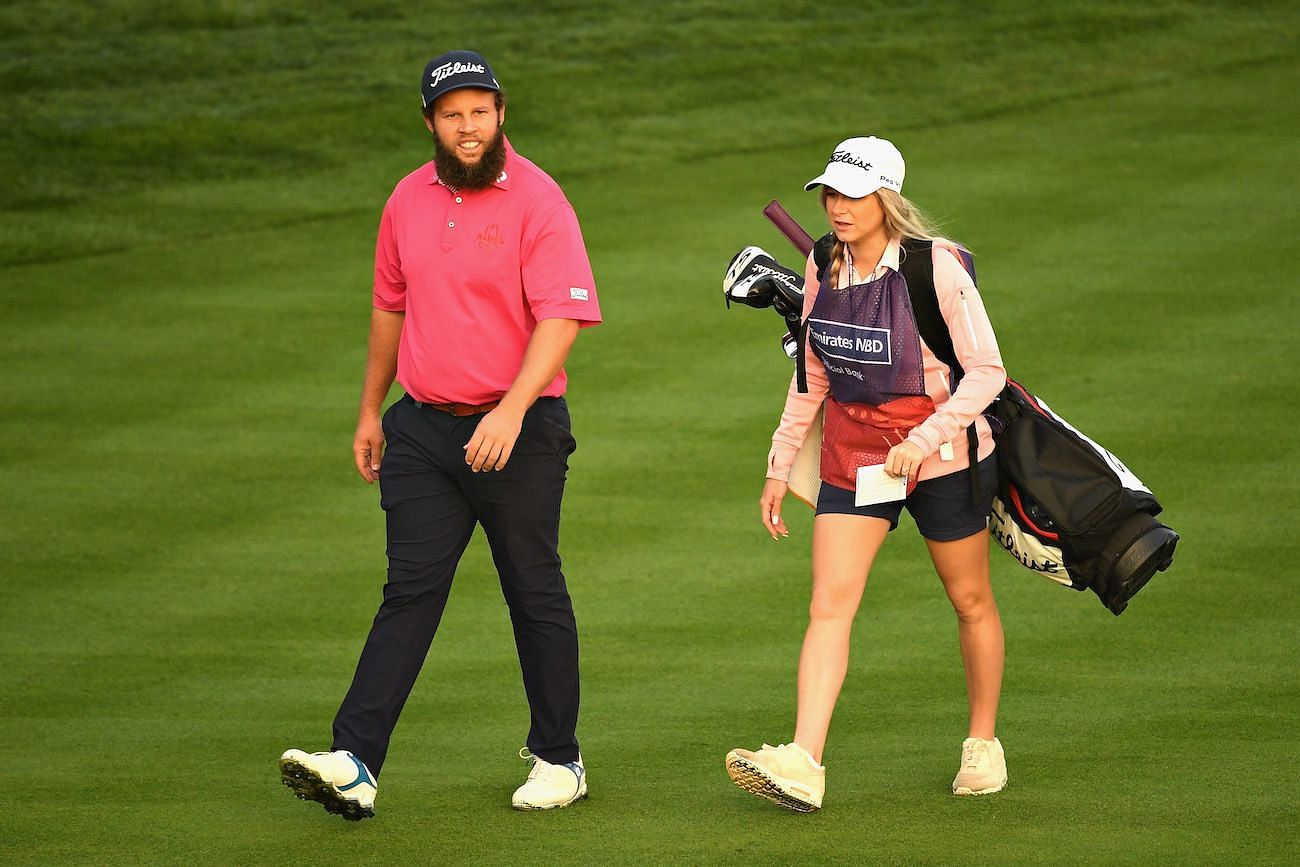 Andrew Johnston highlighted the role of his wife, Jodie, who provided crucial support during his tumultuous times. Johnston emphasized her role, saying:
"She has been amazing, so so understanding. Without her, I don't know where I'd be."
Seeking professional help, Andrew Johnston turned to renowned sports psychiatrist Steve Peters in a bid to rewire his brain. After a few months away from the game, he experienced a profound shift in his perspective.
According to the golfer, Peters posed a poignant question that struck a chord with Johnston:
"You're laying on your deathbed – what do you want to be remembered for?"
Andrew Johnston said that his answer centered on being remembered for his fun-loving, good-natured character rather than his tournament wins, bringing about a powerful realization. He added:
"I want to be Beef or Andrew, hanging out with my mates, that silly, fun character, having a laugh, having a good time, and remembered as a nice person. And he went, You haven't mentioned the golf tournament. It's not that important, is it? That gave me a big slap of reality. Wow. That stayed with me forever."
Edited by Siddharth Dhananjay